Architecture
A wide variety of award-winning projects ranging from residential to exhibitions
i29 is a design office for interior and architecture projects, developing places with strong identities that speak loud and clear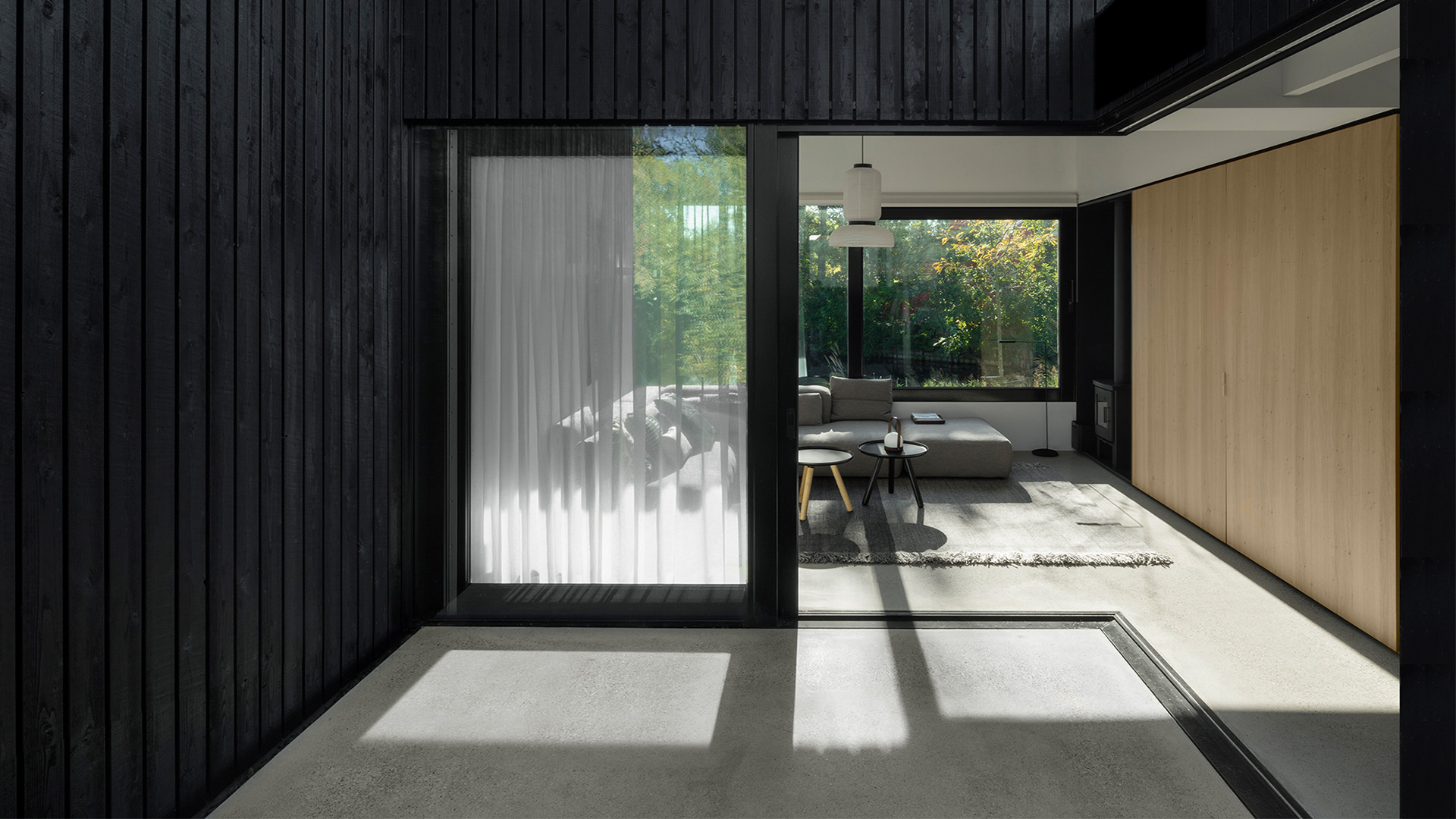 Working in a wide variety of projects, i29 designs custom spaces while developing a style that stands out for either its simplicity, complexity or a combination of both. Curious? We were too and so we interviewed i29 to find out more about their work. Let's take a closer look!
i29 is founded by Jaspar Jansen (1970) and Jeroen Dellensen (1972) in Amsterdam, The Netherlands. In close collaboration, they head the work of the studio with a dedicated team of interior designers and architects on projects worldwide in any scale or typology.
Right from the start, i29 produced a wide variety of award-winning projects ranging from residential, hospitality, office, retail and exhibitions. The studio's portfolio includes interiors for Booking.com, Bijenkorf Amsterdam (Selfridges group), Amerborgh, Samsonite Europe, FRAME Magazine, National Ceramics Museum, Leeuwarden.
Why i29? Why an interior design firm?
i29:
"The environment around us has a great influence on how people interact, socialize and live their lives. Therefore, we make places with strong identities that speak loud and clear.
We consciously bring each assignment back to the core and strive to create work that inspires a better future. Working on renovations of monumental heritage gives the opportunity to reuse qualities from the past to the present.
Working on new construction developments we learn to look ahead and to work future proof. Both perspectives inspire us to get the best out of every challenge. Our goal is to create understandable, comfortable, functional buildings that add value and energy to the daily life of people."
i29 has a simple and direct interior design style. How do you manage to keep the coherence with different clients and projects?
i29:
"Good communication with clients is one of the most important elements of our work, especially if you want to take them to a higher level. We always listen carefully to initial requests and ideas.
The more information we receive, the better. But then again, we often come up with unexpected solutions. We actually believe that every situation is different and therefore asks for particular solutions, not standard but on the contrary personal and specific."
We deliver progressive work that stands out for its simplicity. In a digitizing world, we shape the physical experiences around us; clear, effective, surprising. The great diversity in our portfolio gives the possibility to think "out of the box" and to work inclusively for all kinds of clients and users.
We do not provide standard solutions, but we do apply standardized working methods to guarantee quality, efficiency, and creativity.
We are constantly changing to make relevant work in collaboration with our clients. Next to that, we really like direct and close interaction with our clients and partners, and try to make the best out of it together!"
What other designers are you inspired or influenced by? What other fields and inputs outside of the design world provide you inspiration?
i29:
"There are many designers that we admire, but we always try to stay close to ourselves and not being influenced too much by other designs. It is easy to browse the internet and copy designs from all over the world, but we try to avoid this and stay open for new ideas.
Having said that, we are being influenced every day by the environment that surrounds us. This can be anything: from a walk into nature, reading a good book, or visiting an exhibition or a movie. Living in Amsterdam, we have many great sources from the highest quality that inspires."
What is your relationship with social media? What is the impact of social media on your work?
i29:
"Social media is the perfect way to spread our work with a large audience. From a marketing perspective, it's a simple yet powerful tool to share the latest projects and updates.
We use social media especially to give more insight into our way of thinking, the building process, and inspirational ideas. As mentioned in the previous answer, we try not to be influenced too much by the world around us (on social media) and stay close to ourselves."
Talking about top trends in the design world of today, what is i29's view regarding sustainable design for interiors and how do you approach it?
i29:
"Our vision on sustainability is simple and pragmatic; we encourage our clients to choose for sustainable design solutions as much as possible. We aim for sustainable design with a big impact in order to activate even more people to use sustainable materials, energy systems or new developments to create a better future.
We have developed a system where we categorize the products and materials we apply and make clients aware of the choices they make in relation to sustainability, durability, and price. Creating awareness is a powerful tool to encourage clients to choose sustainable solutions."
Dream big: what is the interior project that you still haven't developed but you'd die to work for?
i29:
"We are always dreaming big! We are actually expanding our services and will start working as an architecture practice, next to the interior designs which we will continue to produce.
In our vision to make places with strong identities, we will combine our architectural vision on a broader perspective.
We have some exciting new large scale projects coming up, amongst others a hotel, a spa, sustainable homes and many more… We are always open to new challenges and collaborate with interesting people worldwide."