Home decor
A cultural synergy embedded in Carlo Massoud's objects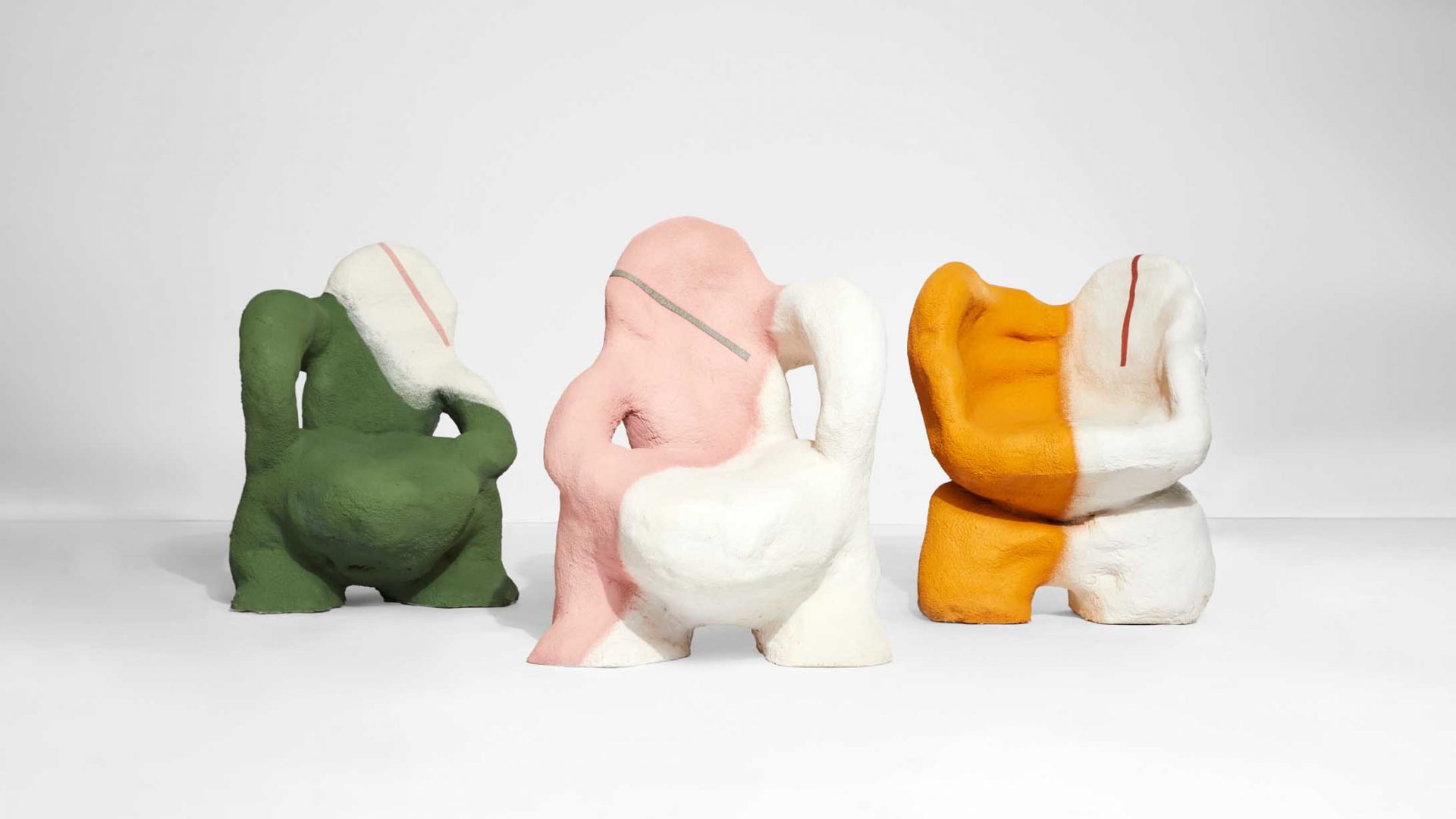 Inspired by the diversity of cultures and people, Carlo Massoud uses design to challenge our perception of our surroundings.
Defined by a constant questioning of social, political, cultural, and environmental norms, Carlo Massoud's work challenges viewers' knowledge of a subject and pushes them towards thought-inducing confusion and provocation.
Massoud is actively documenting, researching, and collection inspiration and information from different cultures and destinations. He creates a global narrative through his collaborations with artisans and designers, discovering new techniques and groundbreaking technology.
Having graduated from ECAL in Switzerland, he began his career working with Nasser Nakib Architect in New York City, where he was in charge of high-end residential projects, creating bespoke furniture and architectural details. In 2013, he began working under his own name, participating in international fairs, including the Armory Show (NYC), Southern Guild (Cape Town), Design Days (Dubai), among many.
Who is Carlo Massoud? How did your journey in design begin?
Carlo Massoud: "I have been fascinated by products and architecture since I was a kid. I used to dismantle any game I had, to understand why and how it was made.
I graduated from Alba (Academie Libanaise des Baux Arts) and pursued a Masters at Ecal (Ecole Cantonal d'Art de Lausanne) where I had the chance to collaborate with prestigious brands. I wasn't always following the rules because I had my own vision of the matter.
At university, I developed a curiosity towards architects who revolutionized the way we live. I worked for two years in a NY architecture-based office that was specialized in high-end residential projects. This is when I decided to go back to Beirut and start my own studio."
You are constantly questioning social, political, cultural, and environmental norms through your work. Why focus on product and interior design?
Carlo Massoud: "My field of work takes into consideration people's behavior in an artistic way in order to create a functional space and achieve a healthier and more aesthetically pleasing environment. But it is also a powerful tool, driven by our social, political, and cultural surroundings that allow us to express our opinion in a less verbal way and a lower radical approach.
I believe as it has always been the case through history that art and design will always be to be the best way of expression and transmitting timeless messages."
Carlo Massoud: "As a designer from the Middle East, and especially from Lebanon a country where the West and East cultures meet and clash constantly, we have the possibility of expressing and combining the best of both worlds and observe two completely different types of social and political models that are hostile yet complementary to one another.
My goal is to portray my vision around this duality while leaving a trace of my creativity and savoir-faire and innovation to the present and future generations."
If you want to know more about other designers working with marble, head to When materials shape function – Interview with Paolo Ulian.
You mention that you actively document, research, and collect information from various sources. Do you consider it an essential part of your design process?
Carlo Massoud: "A designer should pay attention to everything that surrounds him. He should analyze/ask about anything he sees, touch, smells, listens, feels, etc. to understand the behavior of people in his environment.
All this information will unconsciously or consciously engage the design process that will be part of the narrative of the project. Every project starts with a need or a will for improvement."
You have recently designed the Chair-ry collection, in collaboration with your sister Mary-Lynn Massoud. Can you tell us how the idea was born and how you went about your prototyping phase and material choice?
Carlo Massoud: "Mary-Lynn is a ceramist, she doesn't like to draw. When she works, she directly transforms the clay into a mockup or product. I work in the opposite way. I usually start with a sketch and evolve it through a mockup, CAD drawing, etc.
When we discussed the Chair-ry project, we wanted to play and give place to our imagination without thinking about the production process. We also wanted to free ourselves from any knowledge of proportions and sizes saved in our memory."
Carlo Massoud: "We started by doing clay mockups and put aside the ones we liked. After that, we 3D scanned and carved (CNC) them on foam. The chairs were finally finished with different colored shotcrete.
What is really amazing in this process is the fact that we didn't know how the project was evolving. Every step was a trial and error followed by a great discovery. Our differences and common grounds have cooked up all together into that result."
What have you learned and discovered from your collaborations with local artisans and designers?
Carlo Massoud: "I had many occasions to collaborate with designers and artisans. The process with each is different.
First, with the artisans, I can compare it to a hectic marriage. We usually spend hours over a coffee or drink discussing the production process. Artisans are people who usually repeat the same moves perfectly. Sometimes when you propose different ideas, they get lost and try to divert the project to avoid testing new techniques. It is related to their savoir-faire, it is a constant fight that usually ends in a great collaboration with a great product."
Carlo Massoud: "As for the designers, the process is completely different. We give course to our imagination that we embrace and mix to end up with an idea. It is a give-and-take connection that has no limit.
I consider myself extremely lucky to live in a country that despite having been through so much turmoil is still home to a big and rich talented diversity when it comes to my field."
Overlooking your career, what would you say were the most important milestones or defining moments?
Carlo Massoud: "In my opinion, professional acquaintances can sometimes make a difference, especially when someone believes in you.
Meeting my gallerist, Nicolas Bellavence le Compte, co-owner of Carwan Gallery opened doors to great exhibitions at the Armory Show in NYC, Southern Guild in Cape Town, Milan Design Week, and many more.
Collaborating with the team of House of Today and especially Cherine Magrabi who put Lebanese designers on the international scene, by curating many shows at Miami Basel, sales at Christie's, and many more."
Carlo Massoud: "My show in Milan with 5Vie curated by Maria Christina Didero where we exhibited an enormous fish made out of 5000 disks of Iranian pink onyx.
Last but not least, my constant collaboration with my sister and a lot of discussions with my good friend Souheil Hanna a Guru of modern design and owner of XX siècle gallery in Beirut."
What's next for Carlo Massoud?
Carlo Massoud: "The Covid worldwide situation, the 4th of August Explosion and the different crises that are taking place in Beirut slowed my plans. But I kept myself busy and hopefully, you will soon see a lot of new collaborations with new galleries and brands in Europe. I am very excited to share them with you in the near future.
I am also trying to set up a small workshop in the mountains that will allow me to work with artisans from the area."
Interested to know about other studios combining artisanal work and design? Don't miss Impactful and timeless pieces by THINKK Studio.