Design
SMILE if you enjoy everyday design – Interview with Robert Bronwasser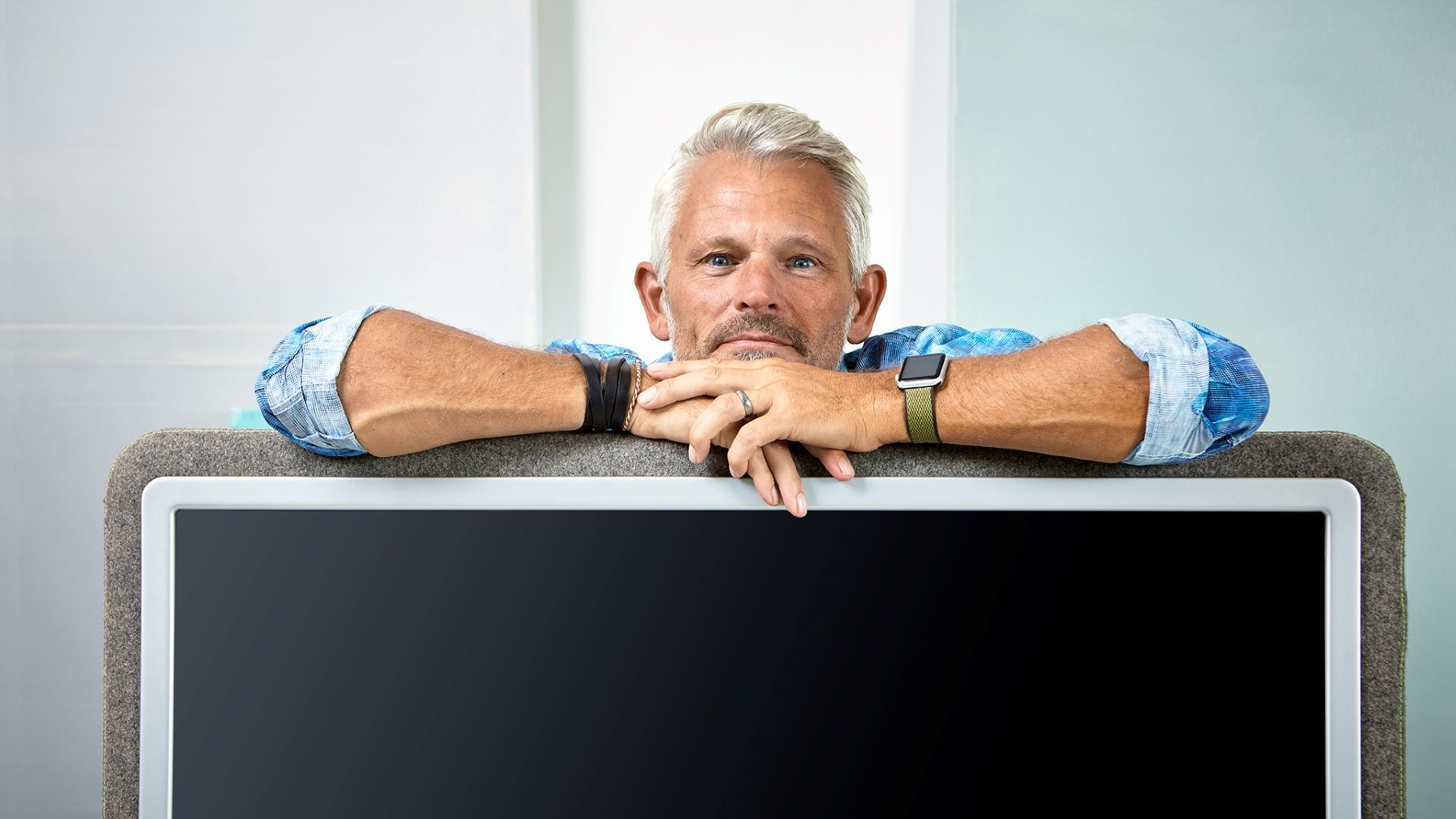 The process of contemporary industrial design has never been so pure: Robert Bronwasser, owner of the Amsterdam-based homonym studio, simply starts from hand sketching to deliver good, useful designs that put a smile on people's faces. By sharing his philosophy, he makes us wonder whether we are on the right track as product designers.
While working on a project, sometimes we forget to overhaul our design process & practice, this especially happens when we become addicted to how or what we are designing. Conceiving a product can be a long and challenging path: setting specific goals to accomplish with our final output could be a hint. That's what Robert Bronwasser basically does adopting the 'SMILE' philosophy, leading him to deliver good, useful products for daily life.
Robert Bronwasser is a passionate industrial designer, owner of his own studio based in Amsterdam, Netherlands. Designing products that last for years – because all aspects of its use, material and manufacture have been carefully considered – has won multiple national and international awards. They include iF-Awards, Red Dot Awards, GIO Awards, Interior Innovation Awards, Iconic Interior Awards, German Design Awards and the Dutch Design Award. Bronwasser was also the ambassador for Dutch Design Week 2012, and in 2018 he designed and curated the Partner Country Presentation at Ambiente in Frankfurt.
Let's understand if your product designs are on the right track by going through this talk DesignWanted had with Robert Bronwasser, covering his whole designing process: from the brief to the concept, up to prototyping and production.
Who is Robert Bronwasser and how did your journey in design begin?
Robert Bronwasser: "I was born in 1968 into a creative family, with an architect father and very socially active mother. My childhood years revolved around drawing, handicrafts and building with Lego. It was a logical step to start studying Industrial Design Engineering at Delft University of Technology. While studying I worked as a sketching assistant and improved my drawing skills and took on my first professional projects. Following an internship at GE Plastics, in 1992 I graduated with honours with a project for Philips Design.
Straight after university, I co-founded my first industrial design agency where I realised the first of my designs to be put on the market. This agency formed the basis for SMOOL, the design studio I founded in 2002. Over the following years, as the number and variety of my clients and products increased, I refined my vision and signature style.
In 2015 I decided to start working under my own name, to increase the emphasis on his personal philosophy and signature style and moved to a spacious new studio in North Amsterdam. Today I still sketch and design all products myself and work closely on projects with my clients and a network of freelance professionals."
Curiosity is also a key point when it comes to designing a product. Discover the story of Achille Castiglioni, a whole world of creativity that is now part of the design history and of collective imagination.
Why focus on industrial and interior products?
Robert Bronwasser: "Designing is my passion. It's what I've been doing since a very early age, and after all these years I still enjoy it every day. There's something addictive about starting with a blank sheet of paper and working my way towards a design in which everything falls into the right place; after a long design process, it's an incredible kick to hold in your hands a product you have designed yourself. What's even better is seeing your designs being used by people – in their homes, outdoors, or at work.
My motto 'enjoy everyday design' is all about taking delight in everyday products because they are well designed – I design products for use in daily life, not for display in a museum. That is why I like to design consumer products and furniture. I want to create recognizable designs with an original and clear design language where the way of use is self-evident and yet has something special.
Products that last for years because all aspects of their use, material and manufacture have been carefully considered. Products that put a smile on people's faces. 'Design is about what it does, not what it is'".
Could you tell us more about the SMILE principles and how do you base your designs on them?
Robert Bronwasser: "Good design is about more than form and function. It's about combining attributes to ensure a product truly adds value. My SMILE philosophy consists of five principles that are reflected in all my designs:
SMART – Design should offer well-considered and usable solutions to improve daily life. It takes thought and creativity to combine all aspects of the design in a durable product that benefits people.
MODEST – As a designer, you're creating for someone else, not yourself. The fact that your creation will soon be part of someone else's life, home or workplace requires respect for the end-user and his environment.
ICONIC – A product is about more than just functionality. The designer's originality and signature style give the product its own personality. Truly iconic designs are timeless and distinctive. They attract attention but never demand it.
LOGICAL – Good design ensures you get the product straightaway. It has a certain natural clarity about it as if it's always been there – you even wonder why you've never seen it before. Sounds logical, but it's so difficult.
ENJOYABLE – As well as being a pleasure to look at, designed products should invite you to use them. Because if you enjoy using it, it's doing what it was intended to do.
SMILE if you get it."
You approach projects through a well-defined process that starts with research. Is your investigation as a designer driven mostly by written text or by visuals? What information is most useful to carry out your creative process?
Robert Bronwasser: "A good design is the culmination of a creative process. Working with a company looking to develop a new product that is going to be manufactured in large quantities comes with responsibilities. You need to find a solution that's a perfect match for the brand, distinctive in the marketplace, sustainable and – most importantly – has meaning for the end-user. It's only possible to achieve this through a well-defined, phased approach focused on working towards a clear goal.
Before designing a new product, you first need to know what's already available and, even more importantly, where there's a gap. To identify the possibilities and opportunities I carry out a wide-ranging analysis of the client, market, user and context. Then, together with the client, I define the point of departure and directions that look to be worthwhile developing."
Robert Bronwasser: "The most important phase in my designing process is the period of reflection on what product I want to design, and why it needs to be made. So I ask myself these questions: Who is it for? Why would someone want to buy it? How can I ensure it's got something special? What qualities does the product need to make it distinctive?
A clear vision of the product and description of the desired solution sets a well-defined framework for the final design that's understood by everyone concerned. Because ultimately, if there's no reason for the product to exist, I can't design it."
Your projects' sketches are beautifully documented on your website and social media. How do you go about your sketching processes? And is there still a need to create hand sketches today?
Robert Bronwasser: "Inside my head is a creative motor that never stops coming up with new ideas and possibilities. Drawing is for me the only way of ordering all these thoughts and making them comprehensible in a clear visual language.
Hand sketching is for me a very natural way to design, just like making models. It forces you to think about lines, shapes and proportions. Because I sketch all my designs, I also create a recognizable signature in my designs."
When it comes to translating your product vision into a feasible design that incorporates technology, function and form, what challenges do you encounter? And how do you know which process is good or suitable?
Robert Bronwasser: "Once you have created a direction and first design concepts, the time has come to start on the 'real' job of translating the product vision, specifications and ideas into a feasible design that seamlessly incorporates technology, function and form. You need to pay attention to detailing, construction, finishing, colour, price and production, without ever losing sight of the ultimate goal: a product that brings people joy.
This can only be achieved in close partnership with clients, engineers, producers, suppliers, marketers and salespeople because completing a product and bringing it to market means teamwork. In this process it is important to bring all expertise together, but as a designer to remain responsible for the final design."
You recently designed the Premium Q e-Bike. Can you walk us through your prototyping phase for this product? What steps did you take to arrive at a final prototype?
Robert Bronwasser: "Designing a completely new e-bike is a complex project, in which ergonomics, design, construction and technology are very closely intertwined. The starting point is always to define the desired direction and specifications.
Subsequently, a first concept was created, focusing on the most important points of attention: the integration of the battery, motor and cabling. After all dimensions and the main shape have been determined, we created a 1:1 model at an early stage to evaluate the design and proportions.
After that, close cooperation with a whole team of technicians and engineers was used to further detailed the design, with prototypes made of important details to assess and improve the functionality and shape."
What's next for Robert Bronwasser?
Robert Bronwasser: "Currently I am working on various projects for very different companies. Including new products for the office environment, which respond to the changed role of the office.
Cascando, for example, will soon introduce the Pully series, a collection of furniture for informal meetings and stimulate collaboration. Other projects include new professional kitchen products for Hendi, outdoor furniture, lighting and a completely new bicycle concept.
And of course, I am promoting my book Enjoy Everyday Design. This coffee table book gives a nice overview of my way of working, inspiration and my own favorite designs from the past 25 years."
If you can't get rid of industrial design, don't miss the extensive design path of Enrico Azzimonti!