Architecture
Normality out of context – The social-oriented projects by Stefanie Rittler of studio jephrïm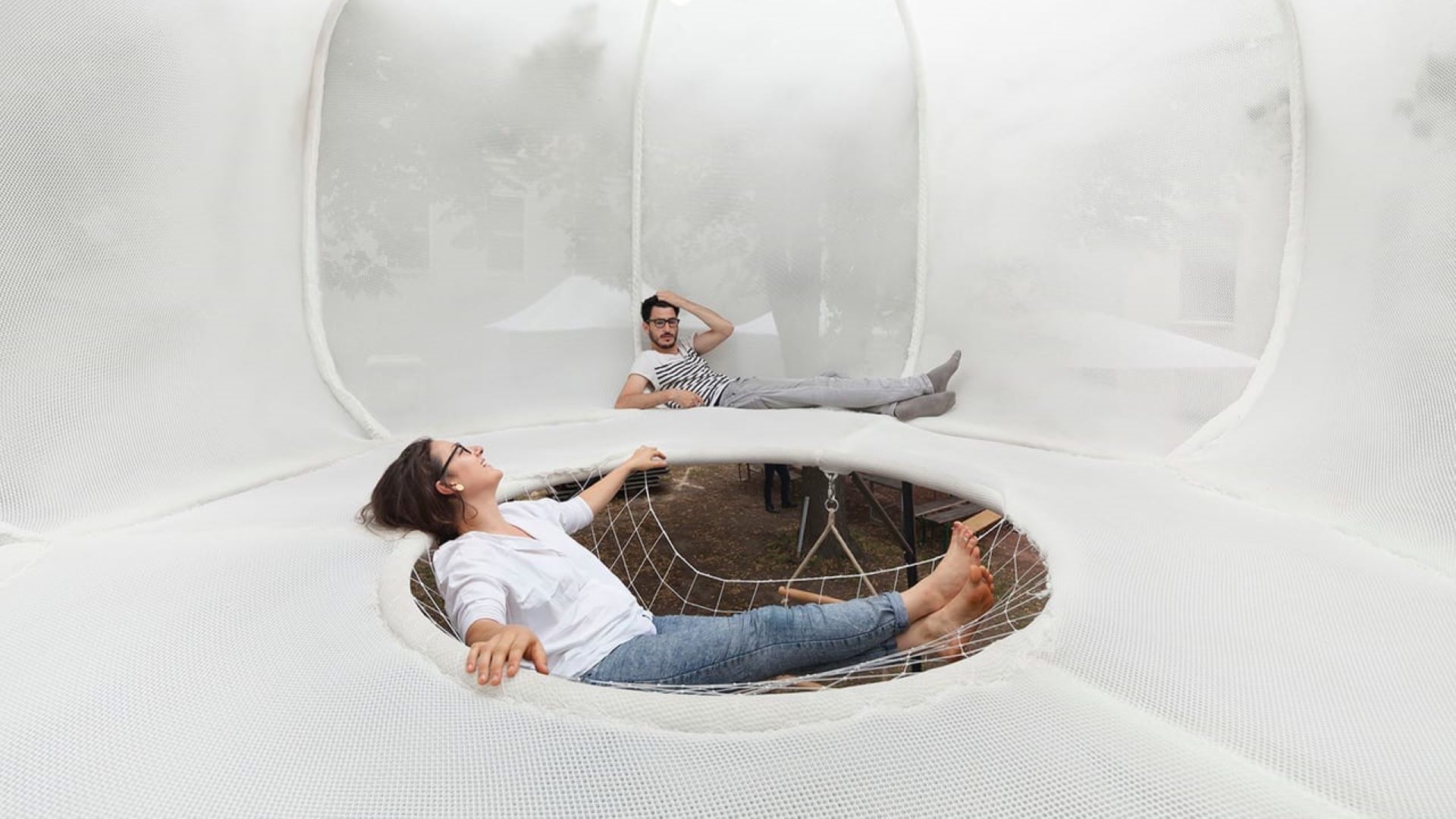 Activistic and world-explorer Stefanie Rittler adopts an experimental approach towards materials, from drawings and products to spaces and installations. Founder of studio jephrïm in Berlin, her projects mix craft, design and social topics.
Boundaries within design are often hard to set and contamination from other fields or external contexts gets these "limits" even more complex to establish. With a structured yet flexible mindset, designers might respond by asking themselves: "What if there was an opportunity in the vague definition of our practice?".
Defining herself as a woman "of everything, of unexpected and surprises", Stefanie Rittler definitely took advantage of design being so fluid and open to pollination from different realities. Always wanting to be her own boss, no matter probable discomforts, she founded studio jephrïm in Berlin combining craft, design and social issues through a hands-on approach.
Craving for aesthetics in any kind of way, Stefanie Rittler is a spontaneous person of color, form and materials; a maker, a researcher, an activist, not too serious, lover of detail and adventurer. She is interested in all kinds of architecture, art, design, photography, as well as philosophic topics, nature and music. Always hunting culture and its traditions while travelling with her camera, she tries to see the world from different perspectives.
Her journey in design started when she was a child, travelling the whole world and collecting memories and things since almost ever. While trying to find her own language to express her inner world, she decided to open a studio for deepening the wish to break the boundaries of the so-called 'normal'.
Our culture has been radically impacted by COVID-19, resulting in the "new Normal", made of new habits and standards. Let's discover how design, architecture, and technology are rethinking the working life.
So far, multiple experiences allowed her to have a quite big view of reality, in a continuous learning process: studying carpentry for three years, doing workshops with kids in Mozambique to repair their school furniture, approaching product design in an artistic way, getting a glimpse into photography in Lisbon, graduating in social design in Eindhoven, living and working with a remote tribe in the jungle of wild Borneo and, most of all, travelling around the world.
"I don't want to close my eyes in this fast-moving and changing world", Stefanie states while affirming her disapproval towards blind consumerism. Main topics as consumption, production circles and equality are playing big roles in the messages she wants to convey. Looking behind the scenes of 'normal' life, and rearranging its thinking structures, the Berlin-based designer shows different perspectives of the world, even with a twinkling eye.
Above all, the main values that will always represent studio jephrïm and Stefanie's practice rely on Authenticity, Courage, Awareness, Otherness, Dignity and Gratitude. With the aim of setting something out of the context and for the seek of beauty and responsibility, her designs stand out for their empathy, humor, intuition and sustainability.
On the other hand, the aesthetic language adopted by Stefanie Rittler is made of colors, material, forms, edgy innovation, storytelling, contrasts, all from the core concept of Ver-rücken – Craziness.
If she thinks about her design process, including topic selection and concept-realization journey, she says "It's a playful, intuitive way of combining my million ideas with critical thoughts. Choosing a topic could pop up while travelling, spending a whole afternoon in the woods or strolling around a flea market, seeing exciting materials and objects."
Being a really visual person, the process she follows while designing is quite fluent in combining material, ideas, testing forms, always with the need to touch the material, feeling it in her hands and checking the colors.
Stefanie works hands-on with all kinds of material, carrying experimentation on new materials and production methods. She believes her practice is more about the interest and the drive behind her experiments, always aiming to create new things – using different materials, topics and scales, always to invent new and put the normal in out of context. It's a mixture of craft, design and social topics.
Keeping on working across the different project levels and scales, exciting collaborations are yet to come for studio jephrïm, either with architects or manufacturers around the globe.
Discover Design as a tool to improve social and cultural life together with llLab., developing urban projects and rigorous micro architecture installations for societal improvement.