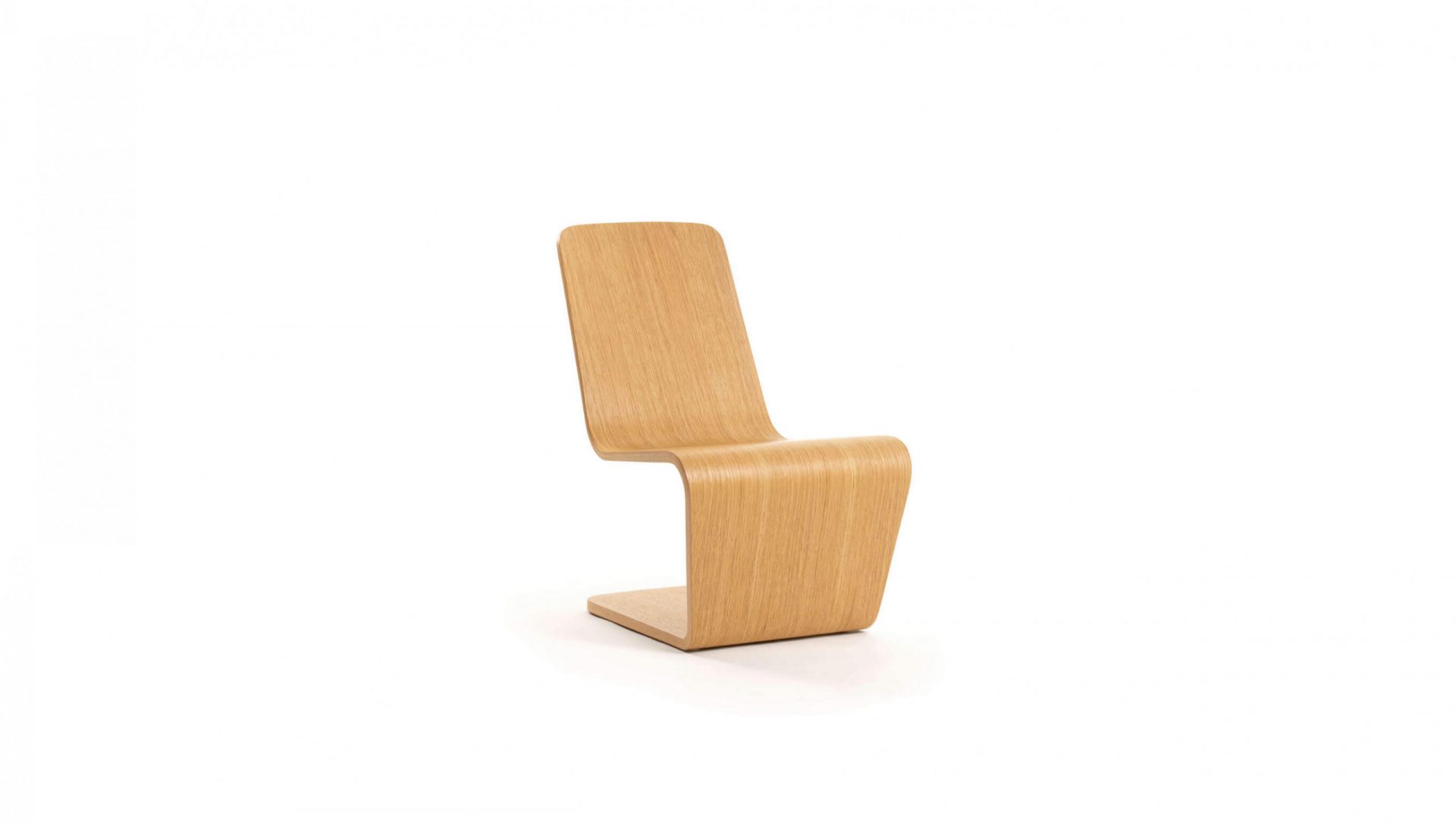 Seemingly simple in form, the Iso-Lounge chair pushes the technical performance of plywood as a material.
The cantilevered chair is one of the most pivotal designs of the 20th century, here reimagined by Morrison for Isokon Plus, an iconic furniture brand rooted in Bauhaus with a collection spanning from the 1930s to the present day.
It might not look like it, but the Iso-Lounge chair is deceivingly strong. Manufactured from engineered plywood, it features a cantilevered design developed over a period of 18 months with British furniture brand Isokon Plus. Extensive prototyping during this time allowed designer Jasper Morrison and the Isokon team to push their use of plywood to its limits by experimenting with the orientation and thickness of its veneered layers.
"The chair itself is state of the art moulded plywood craftsmanship with feathered veneers to achieve a thinner backrest with extra flexibility and a rearrangement of the veneers layers orientation to achieve the appearance of a solid wood edge instead of a striped plywood one," explains Morrison.
This pressing consists of 16 layers, which Morrison has placed the grain of each layer going in different directions resulting in an incredibly strong and stable structure.
While plywood is usually made of layers of thin wood veneer sheets glued on top of one another, Morrison and the Isokon Plus team removed layers in areas where the chair needs to flex and added them in areas where the chair requires extra strength. The overall result is a chair with increased responsiveness where it matters most. Meanwhile, its soft silhouette makes it adaptable to a range of spaces.
In love with minimalism? Don't miss the RYB Apartment, an essential interior with a calming palette.
Morrison's no-frills minimalism
Jasper Morrison has lent his famed minimal style to a no-frills design that sits perfectly within the entire collection from Isokon Plus, continuing the brand's vision of championing beautiful handmade furniture. It is a testament to the unparalleled strength of plywood, another leitmotif when it comes to the industrial designer's work.
Here, the very simple basis of an idea has been executed as purely as possible thanks to Morrison's experimentation with the material. More than four complete prototypes, alongside many prototype sections, were made over the course of a year to create a piece that offered total support and maximised comfort.