Lighting design
The Julia collection features four floor lamps with curve appeal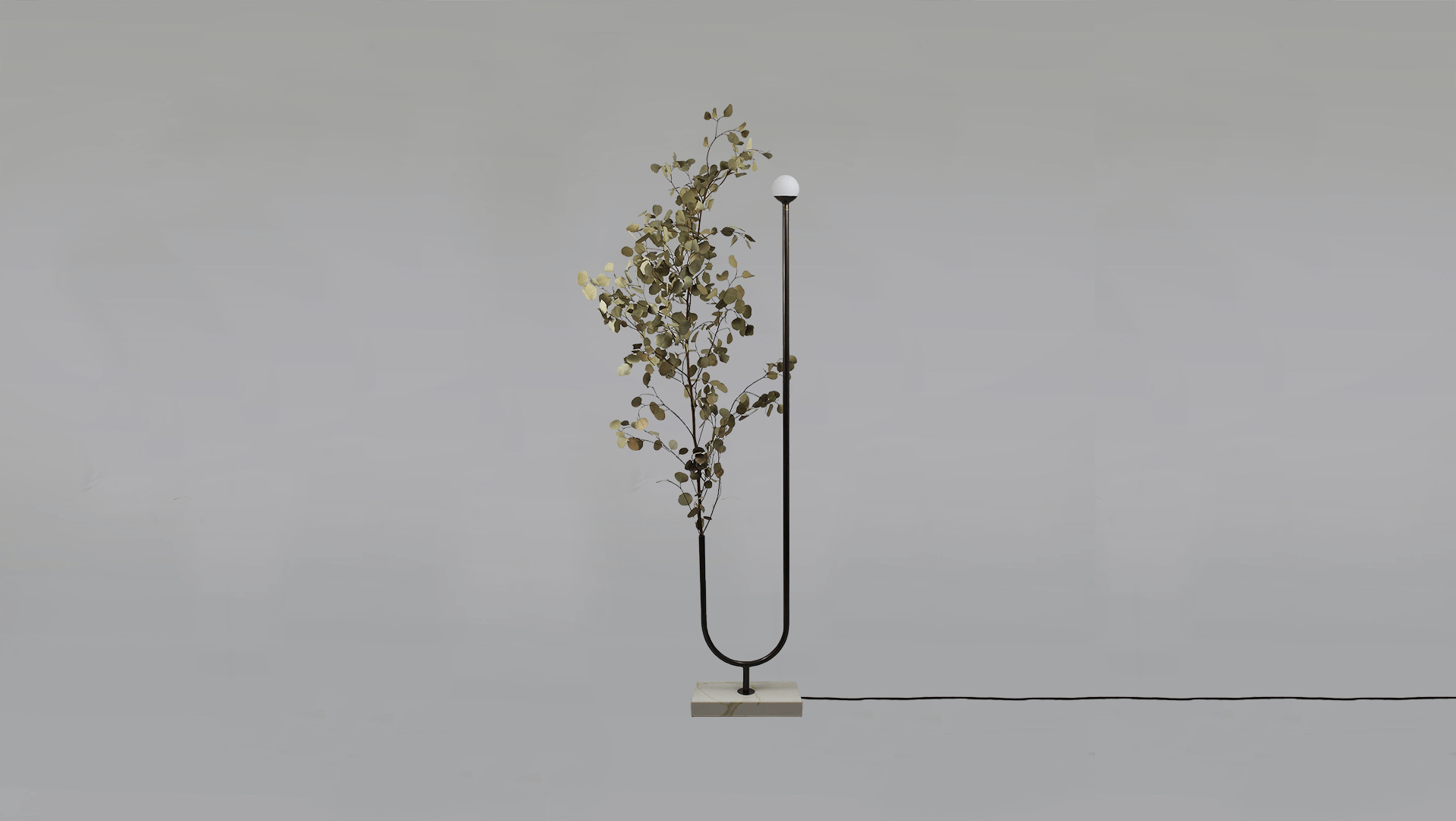 Inspired by the four seasons, designer Xavier Delvallee has created a series of lighting inspired by biophilic design.
"The original idea of Julia was to create a hybrid product merging a lamp and a vase," explains California industrial designer Xavier Delvallee. Working with a group of talented craftspeople in his hometown of Los Angeles, he has developed a collection of elegant floor lamps that strike a perfect balance between industrial design and nature.
His intention was to translate the idea into a seamless sculpture, which is simple in its form. To achieve this, Delvallee has opted for an exaggerated curved tube anchored by a marble base. One side of the tube supports a bulb for emitting light, while the other is left empty for placing tall grass and other decorative branches, such as pampas grass or magnolia.
The collection features four different models each one sporting a minimal design inspired by one of the four seasons. They range in different styles of marble and metal, from charcoal to Carrara and brushed brass to shiny gold aluminium. To further accentuate the collection's simplicity, a sensitive touch dimmer frees the design from any visual switch.
Product designers and designers, in general, are increasingly looking to biophilic design as a source of inspiration. It's an area we have written about extensively, from biophilic lighting to architecture that embraces the great outdoors. It's true that biophilic design is about more than just the addition of a potted plant or two but this is still a great place to start.
Check out DesignWanted's crash course on biophilic design and put your knowledge to the test: Besides plants, what do you know about biophilic design?
Besides, it's clear that Delvallee's idea of incorporating vegetation has informed the entire design process. From the slender form, which creates a balanced composition between the lamp's frame and the flowering grass, to the subtle sheen of his chosen materials that contrasts its natural beauty, Julia embraces biophilic design from concept to completion.
"The osmosis of these two products results in one piece being more important than the simple addition of its two original elements," says Delvallee. "Its design welcomes different floral compositions and gives you the opportunity to diversify the atmosphere of any room."
This design changes the atmosphere of a room in a different way, don't miss The OLUS air purifier unlocks the power of plants with its biophilic design.