Architecture
Traditional Indonesian architecture reimagined by K-Thengono Design Studio in a contemporary fashion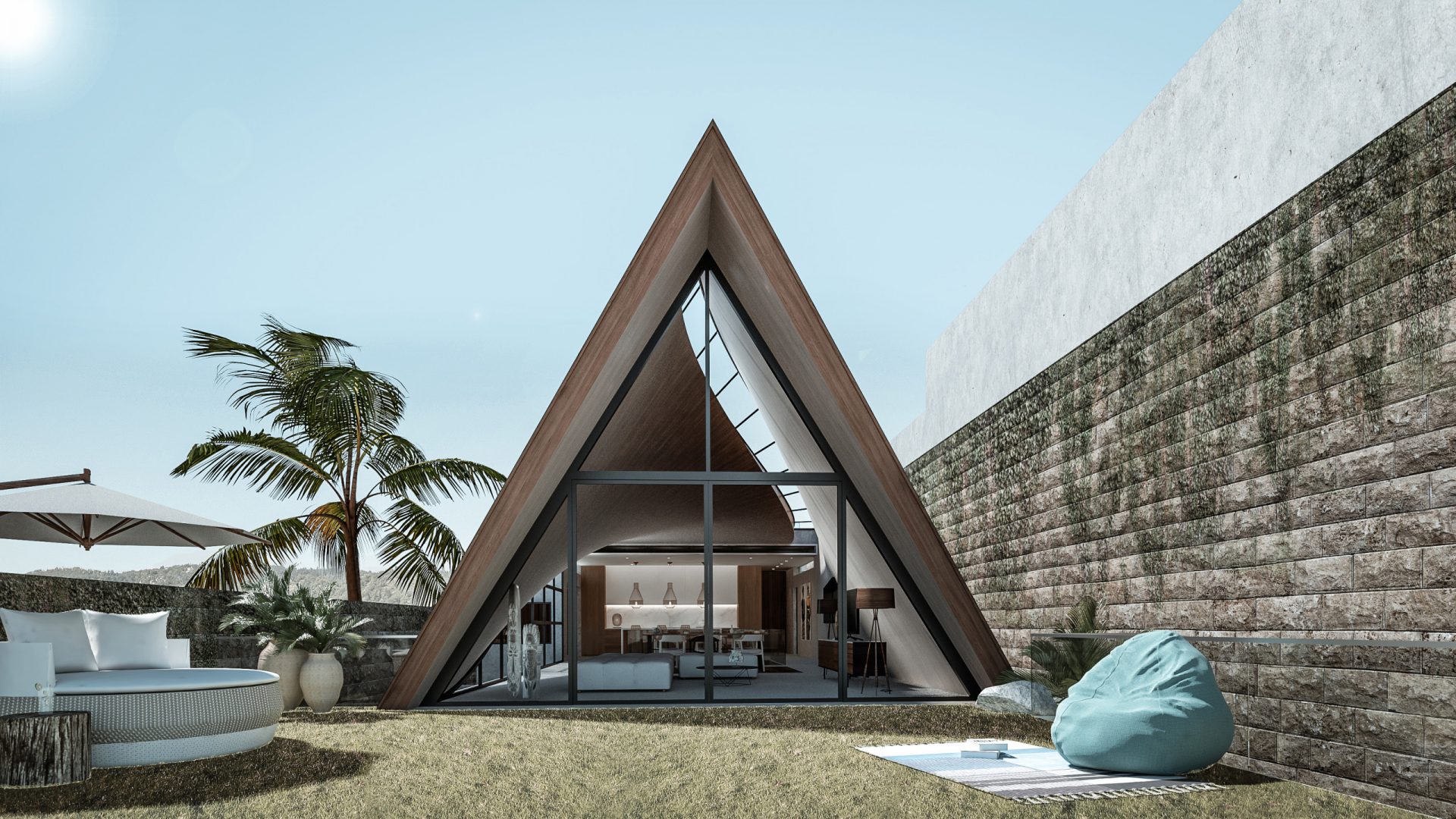 K-Thengono Design Studio created House with 2 Façades, a residential project that merges contemporary architecture with the vernacular building style of Indonesia.
K-Thengono Design Studio is an integrated interior-architectural practice that choreographs a harmony of visual and spatial experiences. Orchestrated into a sequence of spaces defining the interaction between the inhabitants, the habitat, and the building itself. Tailor-made for each and every individual project. And the designers listen closely to create a design that speaks for itself. That's why the craft of this residential design is distinctive for its conceptual clarity and strong visual presence.
Design by K-Thengono Design Studio, the House with 2 Façades is located in Cilandak, Jakarta Selatan, Indonesia. The project, with a built area of 400 m2, is set to be completed by September 2022.
Continuing their interest to engage contemporary architecture with the vernacular building style of Indonesia, the design proposal is intended to merge between both movements. Architecturally, the process involves an additive sequence, generated with the combination of two curves and two
apertures at both ends. From the street, the building appears to be a modern box. From the rear, it takes the form of a sweeping A-frame roof inspired by the Rumah Adat Sumatera, Indonesia. The result of this combination is an attractive twisted ceiling that blends the wall-ceiling relationship in the living room.
Curious to know more about beautiful residential designs? Don't miss Casa Bautista: truly sustainable luxury at the heart of Sian Ka'an Biosphere.
The programmatic distribution is inverted. This offers an upside-down program where the studio positioned the living area on the second floor while allocating space for the kid's bedrooms to the lower floors. To optimize the amount of light and establish cross ventilation on these lower rooms, the designers lowered the wall in the hallway to deploy openings and subtracted some volumes to insert a pocket of garden on the side.
The first floor was positioned adjacently while the second floor has a linear orientation to establish an indoor-outdoor condition to the genuine garden located at the back of the site.
If you want to know more about Indonesian designers, don't miss Don't you wonder how a bamboo house is made? Interview with Elora Hardy founder of IBUKU.