Design
Kvadrat's long and disruptive path towards sustainability
The Danish textile giant has been integrating sustainability policies in its economical and productive strategies for more than twenty years. And it's now ready to question its industrial identity to push its own boundaries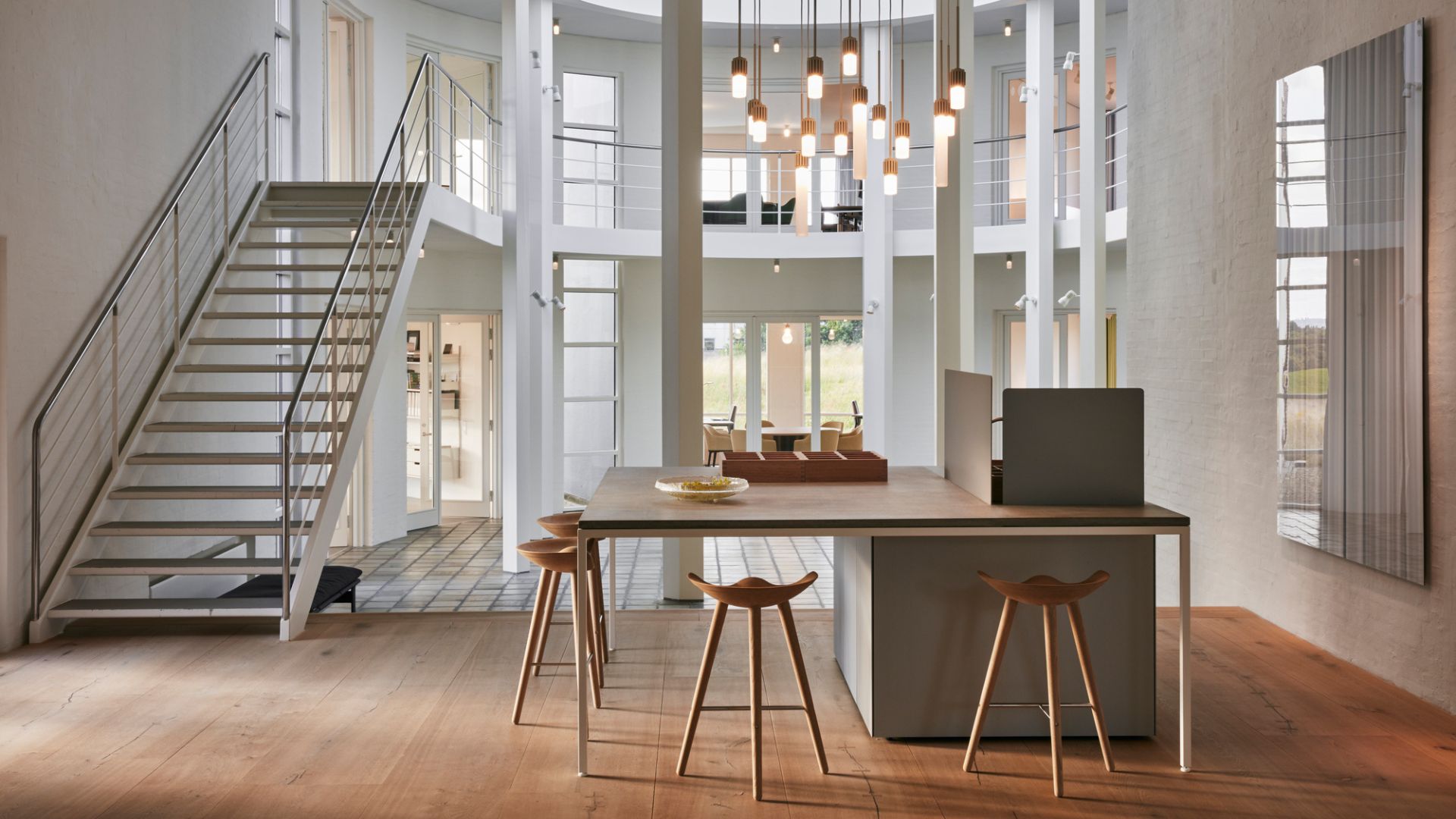 Kvadrat will be featured in the exhibition THIS IS DENMARK hosted at Alcova for the Milan Design Week 2023
"Kvadrat is as much an approach to life as much an approach to business," says textile designer Margarethe Odgaard. And she means it: the more you discover the textile Danish brand, the more you cannot avoid cultivating a respectful awe for its whole industrial strategy.
Design-driven, sustainability-focused, and innovation-based, the brand seems engaged in reconciling the contemporary contradictions of industrial production. Weaving in this case is not only about textiles, design, fashion, art. It is about creating virtuous patterns all around the productive and creative world, seamlessly reconducting Kvadrat products to any area of human life.
Sustainability as a mindset
This does not happen by chance, of course. It is the result of a precise mindset. You may say it is the Danish culture, or maybe just a lucky alignment of positive circumstances. But the brand is demonstrating its ability to grow and change according to times, even when this means to disruptively rethink its core and transform its identity millimeter after millimeter. Sustainability strategy is one of the main innovation drives that is pushing Kvadrat to evade its comfort zone.
An anticipatory strategy
"We have had a sustainability policy for more than 20 years," days Kvadrat's CEO Anders Byriel. "I was a young manager and of course already endorsing ecological activism. The brand's directive council chose to integrate sustainability in its developing and productive strategies. I remember very well that the subject was ignored by most parts of the industrial world and I was surprised about the lack of interest for the planet's future."
Net zero is a science based decision
Sustainability is not something you achieve once and for all. "It is a slow and long path towards scientific based goals," explains Anders Bryiel.
"Our vision includes six strategic focus areas, involving among others decarbonisation, conscious design, impact documentation, equal opportunities, advocacy and successful partnerships."
Transparency is the brand mantra when talking about goals: in 2019 Kvadrat announced its long term plan to reach net zero by 2040, following the Science Based Targets initiative system. The goal involves all the operations and the value chain, thanks to a strong move towards circular systems.
Partnerships and services is the key to the new industry
From a practical point of view, Kvadrat is moving from not only being a textile producer identity to a service provider one offering partnerships, collaborations and help to any company who wants to reuse or regenerate waste.
Kvadrat Really is an investee company founded in this frame.
Its main focus is to recycle industrial textile waste from fashion, hospitality, automotive industries to transform it into a circular engineered material for tabletops.
Kvadrat Really collects the materials and sorts them, then mills them into fibers to ensure homogeneous surfaces and colors. Through the process, the different tones from the upcycled denim, cotton and wool can be blended into a simple, repeatable pallet of colors.
In order to guarantee the quality of the final result, the milling process has been engineered to allow for the use of different lengths and flakes of fibers, leading to the creation of particularly expressive, individual materials.
After mixing them with a binder, especially designed for recyclability, the fibers are formed into sheets of Textile Felt using airlaid technology, using no water in the process. The result is a Textile Felt that is layered around thicker textile mats then compressed in a process which balances a low temperature with high compression.
The resulting Textile boards can be used to make any items, like tabletops and materials for building cabinets and shop interiors, and can – following a commitment from Kvadrat – be recycled and reused at the end of its life cycle.
"This is just one of the meaningful and impacting moves we are taking", explains Byriel, "but we are also focusing on artificial glass and paper waste. It really means to deeply change our industrial mindset."
Sometimes recycling is not worth the result
Concerning design and existing products, Anders Byriel is adamant: "We are rethinking part of our textiles to switch to more sustainable recycled and fully recyclable materials. But sometimes a natural originated matter is intrinsically sustainable.
Wool, for example, is a natural and far more durable fiber than any synthetic product and recycling it is for now chemically polluting. We are working hard to solve this issue with our manufacturing facilities."
This is Denmark exhibition, staged at Alcova during the Milan Design Week 2023, wishes to offer an overview, through 15 selected objects, of how contemporary Danish creators and companies interpret today the key values coming from their national heritage.