Furniture design
Meet the world's first furniture products using leather made of leaves
In the past 50 years, 70% of the Amazon rainforest has been cleared to make space for cattle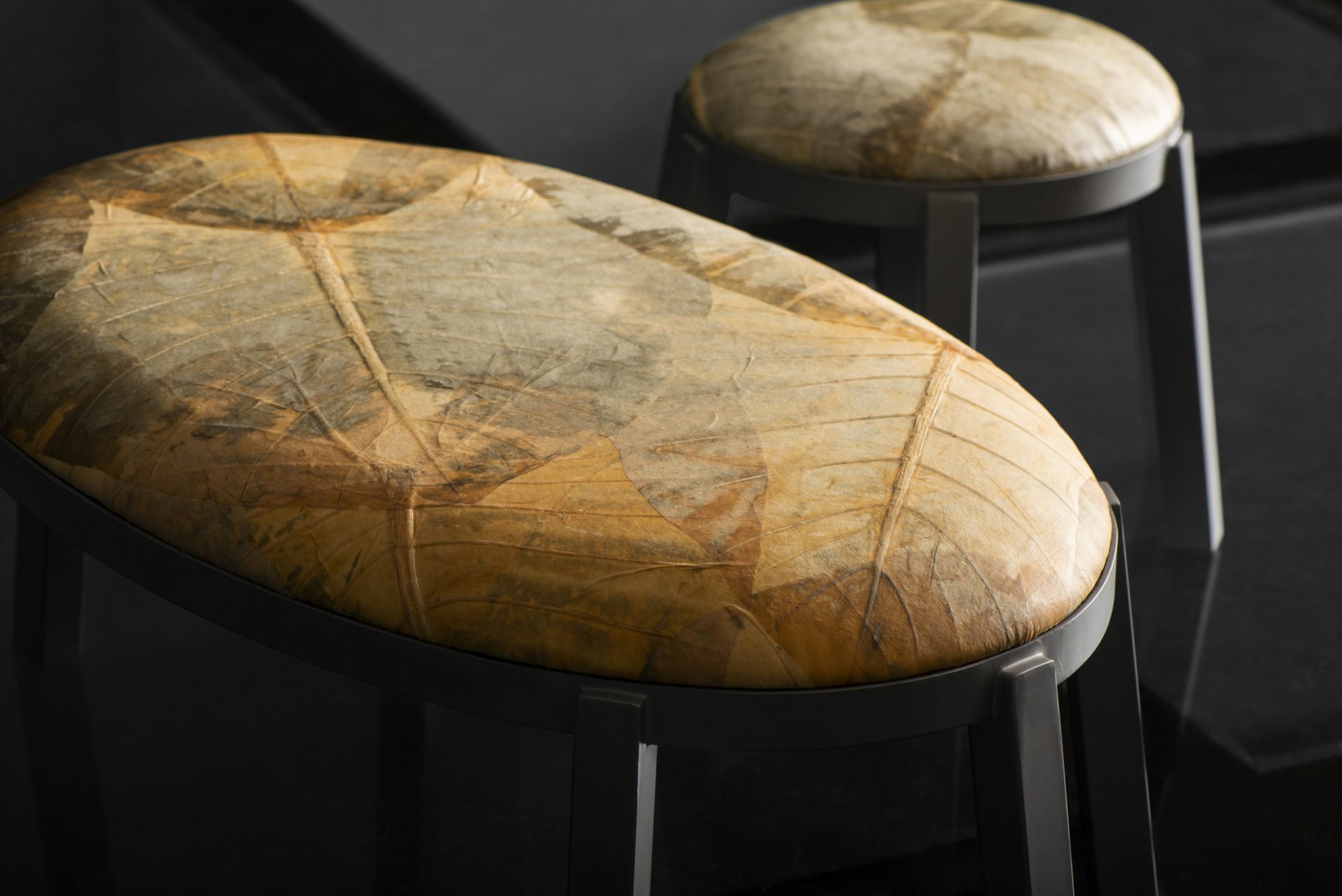 After 5 years of research, 100% vegetal leather is ready and in production: the Autumn Collection by Furf Design Studio is its first application in the design world. Autumn is a seating collection coming straight out of the future.
You are looking at the world's first set of products using leather made out of leaves, with a 100% sustainable manufacturing process which generates a positive carbon footprint in the atmosphere.
"A hybridism between the industrial and artisan, the sterile and fertile, the past and the future. These furniture are another fruit of Furf's obsession of creating products that are manifestos for the expansion of consciousness". say Furf's founders, Mauricio Noronha and Rodrigo Puppi Brenner.
Furf is the Brazilian design studio which created the Autumn Collection in collaboration with Nova Kaeru.
The organic tannery is one of a kind. Their research led to the creation of this pioneering material developed in the core of Rio De Janeiro, in the tropical rainforest.
The production process involves different phases: from growing the plants to harvesting the leaves and then tanning, drying and pressing them to obtain the final material.
The CO2 emission generated during the manufacturing process is balanced by the carbon absorption of leaves within the 6 months of plants culture.
The vegetable leather employed in the Autumn Collection represents a valid substitute to traditional leather
Maintaining the valuable properties of the material such as durability and flexibility, it also offers colour customisation options and a cost comparable to high quality animal leather.
In order to showcase the unique origin of the material and generate curiosity around it, Furf decided to maintain the leaves' original texture highly visible on the surface of the seating cushion.
In fact, the Brazilian designer duo promotes a sustainable approach to product design, hoping that the popularity of the Autumn Collection will raise awareness on the great unexplored potential of this 100% green alternative to traditional animal leather.