Furniture design
Your everyday dining table elevated with a playful design aesthetic
A bespoke warm wooden dining table – Teixeira Design Studio innovatively crafts Link.
Portugal-based Teixeira Design Studio innovatively crafts 'Link' – a bespoke warm wooden dining table.
"For a while now I've had this obsession to simply make a sort of an extruded joint between elements, which is something I've always truly enjoyed seeing while looking at intricate details.
With the Link dining table I wanted to take this idea a step ahead – as an opportunity to finally explore further" says founder João Teixeira.
Featuring a soft Scandinavian aesthetic, this eclectic one-of-a-kind piece of furniture is effortlessly perfect for any interior.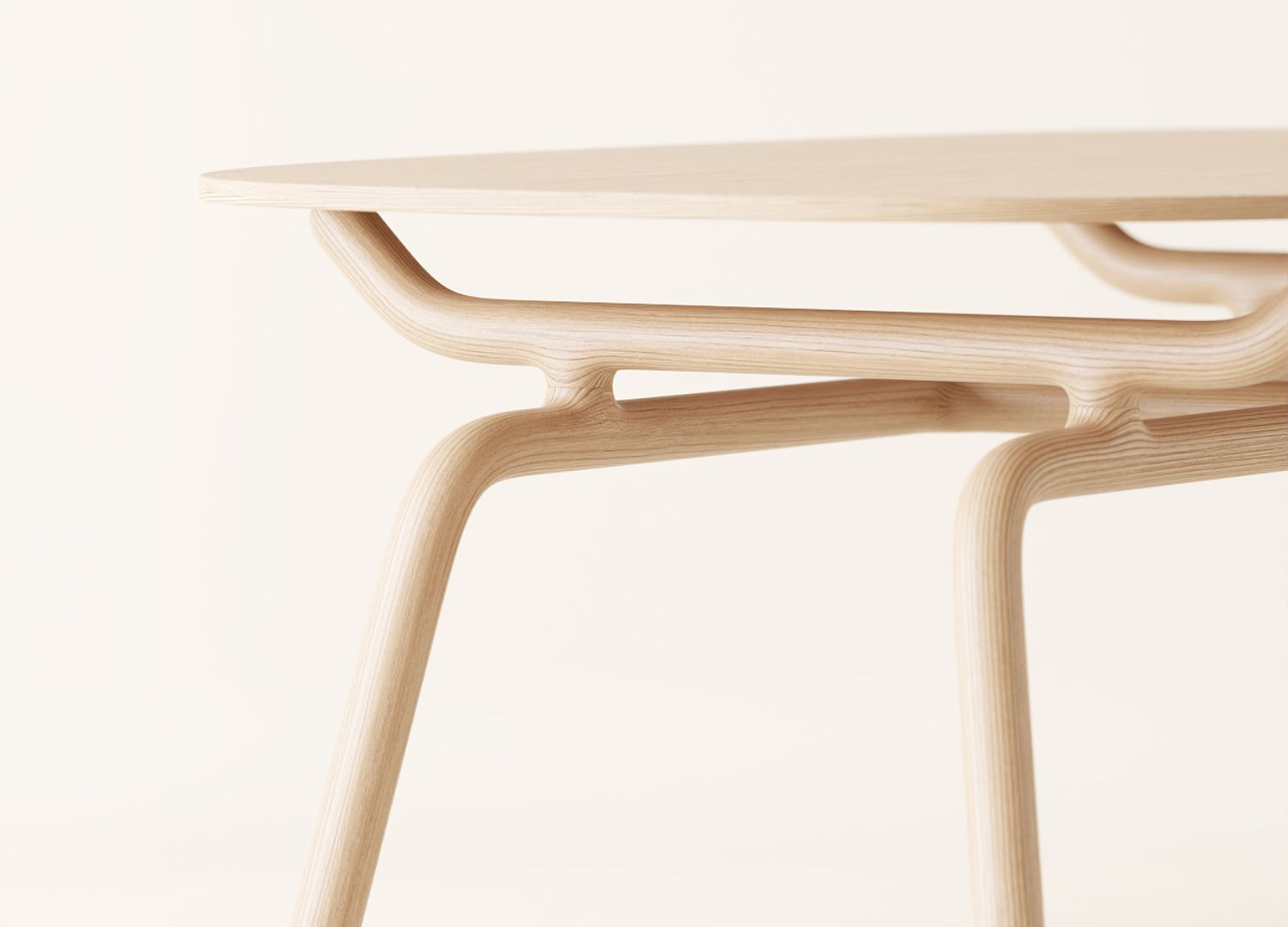 Its wooden legs are skillfully crossed in 90º degree angles between each other and meet vertically through a seamless joint – this helps create a strong durable structure while beautifully maintaining its light aesthetics.
Additionally, the existing gaps brilliantly fabricate different levels – adding an alluring playful touch to this table's language, making it less boring.  
"An interesting thing about the legs is the way they look disconnected from each other but there's always a joint to bond all elements and bring them together in a single solid shape – hence the name Link" Teixeira adds.