Visual design
Buildings and facades outside their context: photographic series by Luca Vegetti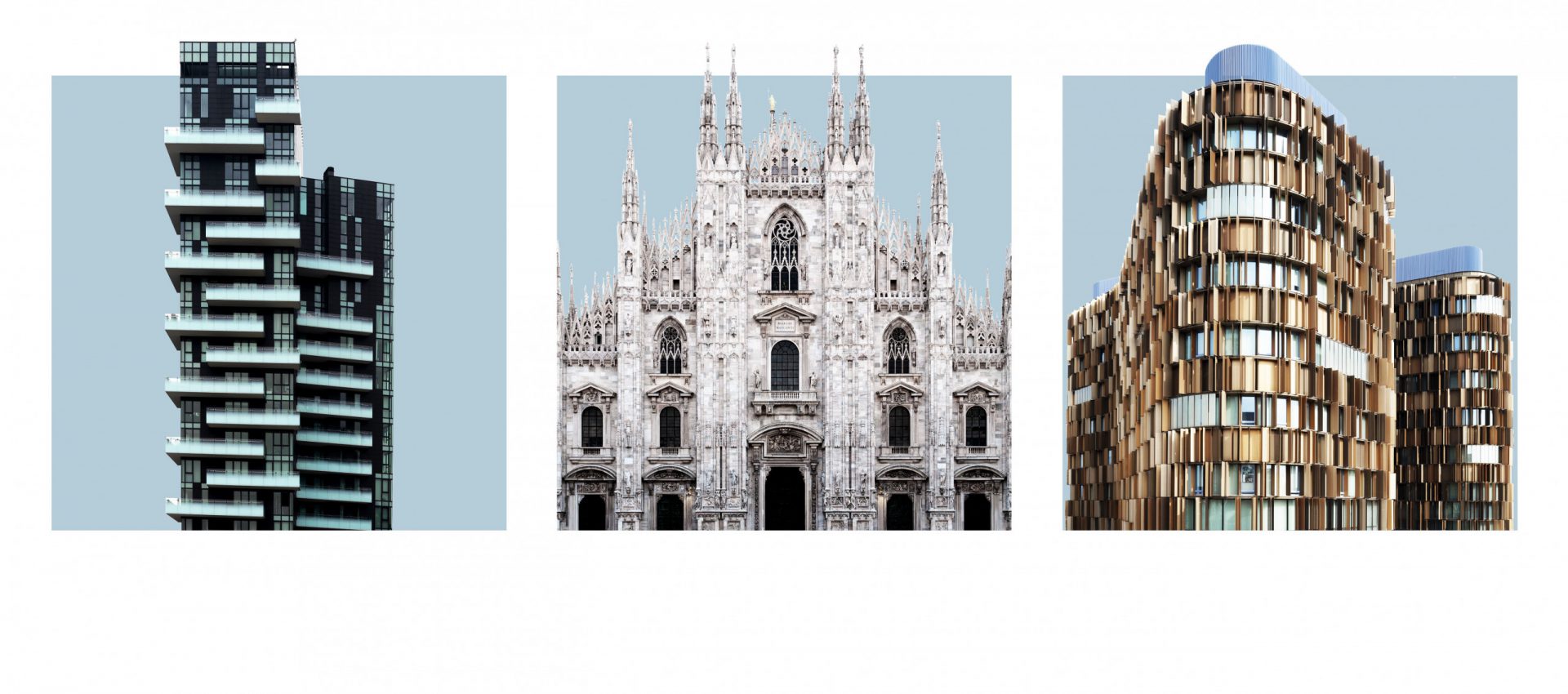 Inspired by Milan, the city he lives in, Luca Vegetti focuses on architectural facades for his ongoing photographic project, Structūra.
Born amidst a world of images and inspired by his surroundings, Luca Vegetti aims to see things outside the box to capture them through his own point of view.
Being located in one of the design capitals of the world, Luca has been developing a series of images inspired by the eclectic mix of architectural buildings in Milan.
With a well defined point of view and style, Luca Vegetti shows his vision by placing buildings and facades outside the context in which they are usually placed, creating clean, structured images.
Who is Luca Vegetti? How did your journey for photography begin?
Luca Vegetti: "I am a 27-year-old freelance photographer who currently lives in Milan. I studied "Art and New Media" at the Academy of Fine Arts in Brera, also in Milan.
My journey into the world of photography begins as a child, this is because my father is a photographer, so I have always been in contact with cameras, targets, sets, etc."
Why focusing on photography and visual art? What moved you to begin this career?
Luca Vegetti: "As I said before, my father has been and still is very important to me, to my career as a photographer. Both in the house and his studio, I have always been surrounded by cameras, I always compare myself with him and I always try to learn something new.
It was a gradual path. At first, I carried on both the photographic and the graphic path, but when I started university I made my choice and focused 100% on photography.
I tried many fields, to understand what I like: portraits, events, weddings, still life, and architecture.
Right now I'm focusing a lot on architecture, although it's not easy at all, this factor is both challenging."
Your ongoing project, Structūra, shows a series of buildings and facades outside the context in which they are usually placed. What inspired you to begin this project?
Luca Vegetti: "At first, they were just separate shots, visual, a kind of workout. Moving forward, however, I was more and more excited about the idea of a project, from there "Structūra" was born.
The city was my inspiration, the need to want to tell it, at least in a small part, in my own way. Returning several times to the same places, photographing the same buildings several times, but always in a different way.
Portraits, which show the architectural beauties that Milan has to offer."
Would you like to see more architectural images with unique style? You might like to see A journey into the surreal realities of Reisinger Studio
Working with images everyday, what is your relationship with social media? What is the impact of social media on your work as compared to the "real" world?
Luca Vegetti: "My relationship with social media has been fluctuating lately. I, mainly, use Instagram. I think it is a very powerful tool.
Social media is a strong source of inspiration, that also allows to create an excellent network of contacts and job opportunities.
From a photographic point of view, though, I think there are times when you have to break away, and see things from another point of view, if not you can end up creating something that is not you, but because you've seen it done you might want to recreate it.
The same positions, the same angles. I was also a "victim" of this thought, of this way of doing, of being in certain places and taking identical photos to others I had seen, coming home with something that I did not feel was mine in all respects.
Finding a style can be a very difficult thing in my opinion. This is because we are bombarded with a myriad of images every day and can be both a good and a bad thing."
Being located in Milan, there are many sources of inspiration to start a project from. How do you choose the type of project or concept to work on?
Luca Vegetti: "It depends on the type of project. Whether it is urban planning or in any case inherent to the architectural sphere, I usually ride along the streets of Milan. It always remains a great source of inspiration for me, to get new ideas and stimulate me."
Are you curious about architectural photography? Don't miss 10 masters of #architecture #photography from The Gram
Having developed a unique style with the Structūra project, what is the next step?
Luca Vegetti: "I have some projects in mind, but during this time I have not been able to give them the attention they deserve. I hope I can do it soon!"