Furniture design
Recycle bins no longer need to be appalling and disregarded
Swedish company Mizetto joined forces with design studio ADDI, to revolutionize the aspect of recycling bins, to create unique and flexible solutions for the modern office.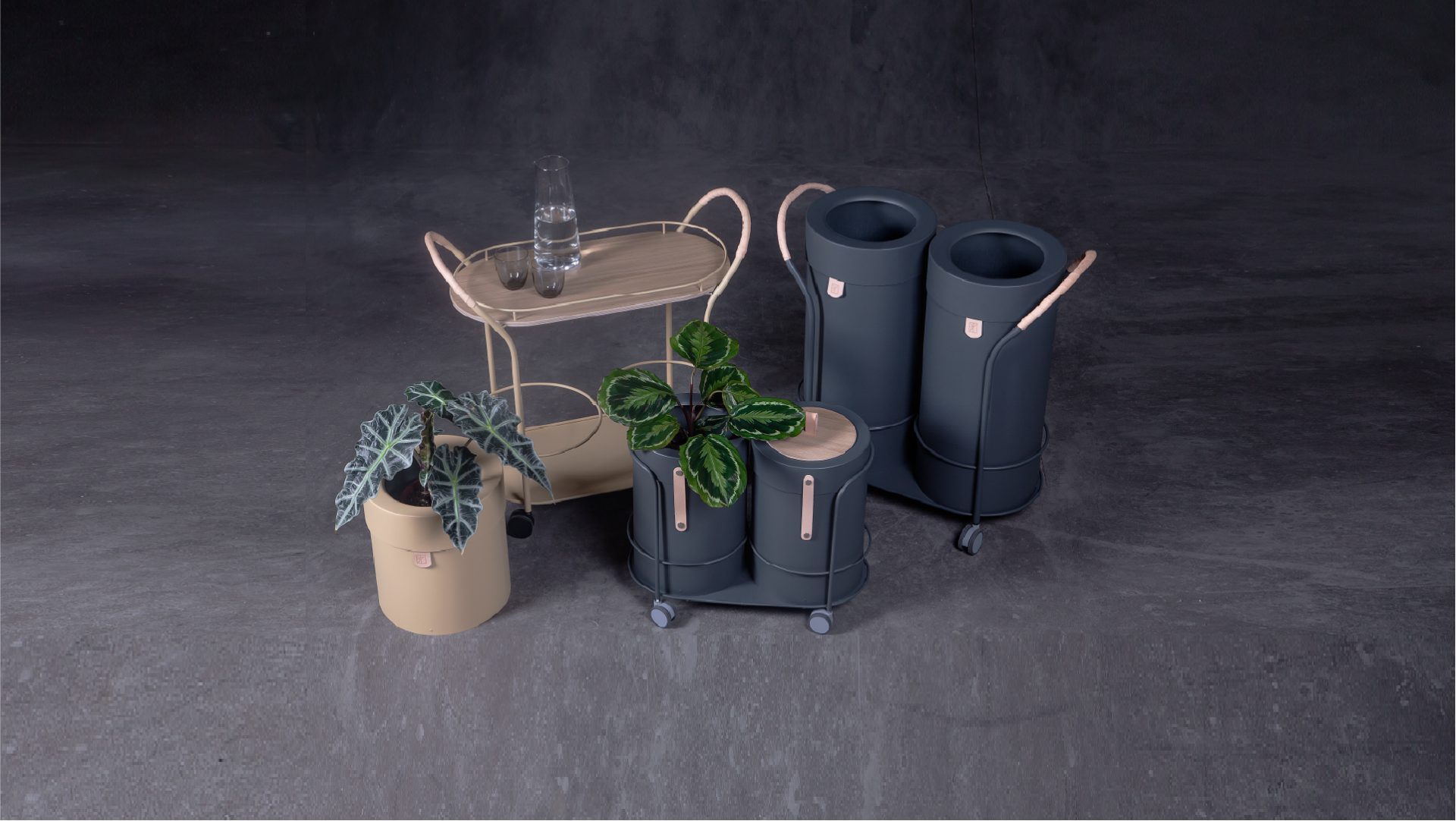 Mizetto is a company that treats design, durability, function, and quality equally. A minimal and elegant touch is present in all their recycling bins' designs, to create a more reflective and attractive workplace.
As a furniture manufacturer, it has its own product development team and offers partnerships with both architects and interior designers. They go through a unique design process, leading from simple inspiration to finished furniture, putting special focus on storage, sorting, and exposure.
The company's vision since its establishment has been to add more interactive and playful design in the office place, even in parts that are not noticeable from the outside.
The minds behind Mizetto – A group of perspective designers
They founded Mizetto in the year of 2004 in Kalmar, Sweden. The product development team comprises ten employees, each with an impressive experience in product development.
Their production is small, which enables to establish flexible and versatile product lines. As a manufacturing company, they place great focus on quality and every piece of furniture undergoes careful quality control before being delivered.
Inspired by the ever-changing needs in the workplace, Mizetto collaborated with a multidisciplinary design studio ADDI. Driven by recycling as an important part of environmental sustainability, they created a line of recycling bins: Arkityp/Arkiv/Arkad, Bin There, Exhibit and Evolution.
Materials & Techniques – Tight yet natural-looking design
Both Mizetto and ADDI wanted to incorporate natural and recyclable materials in a sophisticated design of recycling bins to impact both the environment and the workplace. 
For example, they used lacquered aluminum with a matte finish in the design of the Arkityp/Arkiv/Arkad bins completed by solid birch wheels and handles. The BinThere bins materialization is a combination of leather details and wooden lids.
Revolution is a recycling station made of directly laminated chipboard. It contains several recycling containers for sorting recycling waste. In designing Exhibit, a sorting recycling bin, Mizetto & ADDI also used lacquered aluminum with a matte finish.
Style & Aesthetics – Typical function with atypical modern shape
All the recycle bins designed by Mizetto & ADDI have a minimal and simple look yet make a statement in the office space. The Arkityp/Arkiv/Arkad bins have an elegant, sculpture-like layout.
The classic and elegant trolleys from the 1930s inspired the BinThere trash cans with round, modern and unusually sophisticated design. The design of Revolution is modern, versatile and contemporary. The Exhibit bins represent an element that was once undesired and hidden which can now become central and attractive.
Mizetto turned unattractive dustbins into next-generational recycling beauties
The brand brought recycling closer to us. Through their thoughtfully designed recycling products, they emphasized how important the environmental concern is. All the products in the recycling line have a compliant, easy-going design, colored in wooden and earth tones.
A unique design that will be memorable in any workplace setting. Some products have already won product design awards along with worldwide admiration and appraisal. The BinThere recycle bin won the 2019 German Design Award and Arkityp/Arkiv/Arkad won the 2019 Archiproducts Design Award.
Design memento: Mizetto's furniture design borders between sculpture and function
A company that has a unique approach to design solutions, resulting in classy, sustainable and cost-effective final products. Mizetto introduced us to a whole new perspective in waste bins and reminded us that recycling is a must. Revolutionary recycle bins that you would want to be placed in the middle of your office.
The writer's opinion: Mizetto's impressive works represent creativity and sustainability at their finest
A manufacturing company that creates products covering the essential aspects of good design. Their line of recycling products is environmentally friendly and raises awareness: thoughtful design that puts the environment and your needs first.
Mizetto showed us that recycle bins no longer need to be appalling and disregarded. Recycling is good for the planet only if properly practiced.