Furniture design
Mono from Jeong Greem are tangible seatable scribbles
Less is more. A small and simple mantra, a heritage of the renowned architect L. Mies van der Rohe, which, despite the passing time, is a still widespread and adopted concept by designers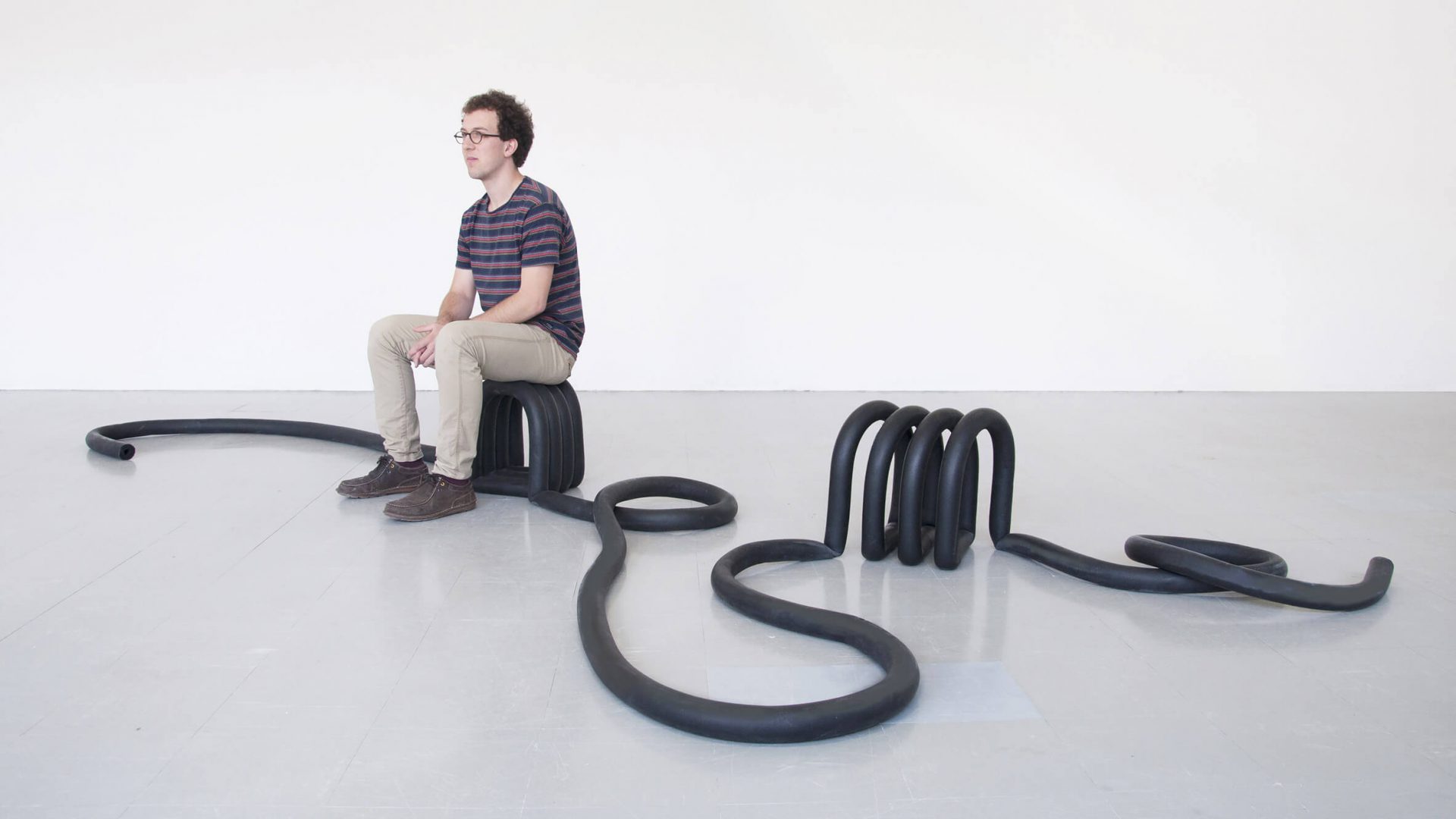 The Seoul-based designer, Jeong Greem, applied this rule in her last furniture collection, Mono: a series of simple, single-line drawings turned into rope-like tables, chairs, benches and lamps.
With her furniture series Mono, the Korean designer Jeong Greem has lost the canonical concept of "chairs" and "tables", giving them a new three-dimensional scribble-like design
Mono collection stars from materials
With the aim to give new life to ordinary and everyday materials, the designer created each piece using silicone foam tubes – a material typically used in construction – that have been bent into twisting and rhythmic lines.
Greem found the properties of this material particularly interesting, as it is smooth to touch and flexible to work with, but at the same time, durable, waterproof and not affected by external shocks.
The designer used bold colors and unusual forms to animate and liven up seemingly common and boring materials, such as silicone foam tubes. Moreover, Greem experimented with covering the tubes in different ways, including velvet, steel, and fur.
Since the furniture is designed from different configurations of the same single line, Mono collection has endless possibilities and variations in design and sizes.
Jeong Greem's creations break down the canonical concept of furniture, resembling sculptural pieces or installations.