Furniture design
A one-of-a-kind chair characterized for its simple yet clever tubular construction
Inspired by ordinary aluminum chairs known from many street cafés – Klemens Schillinger's Tube Chair reinvents this typology.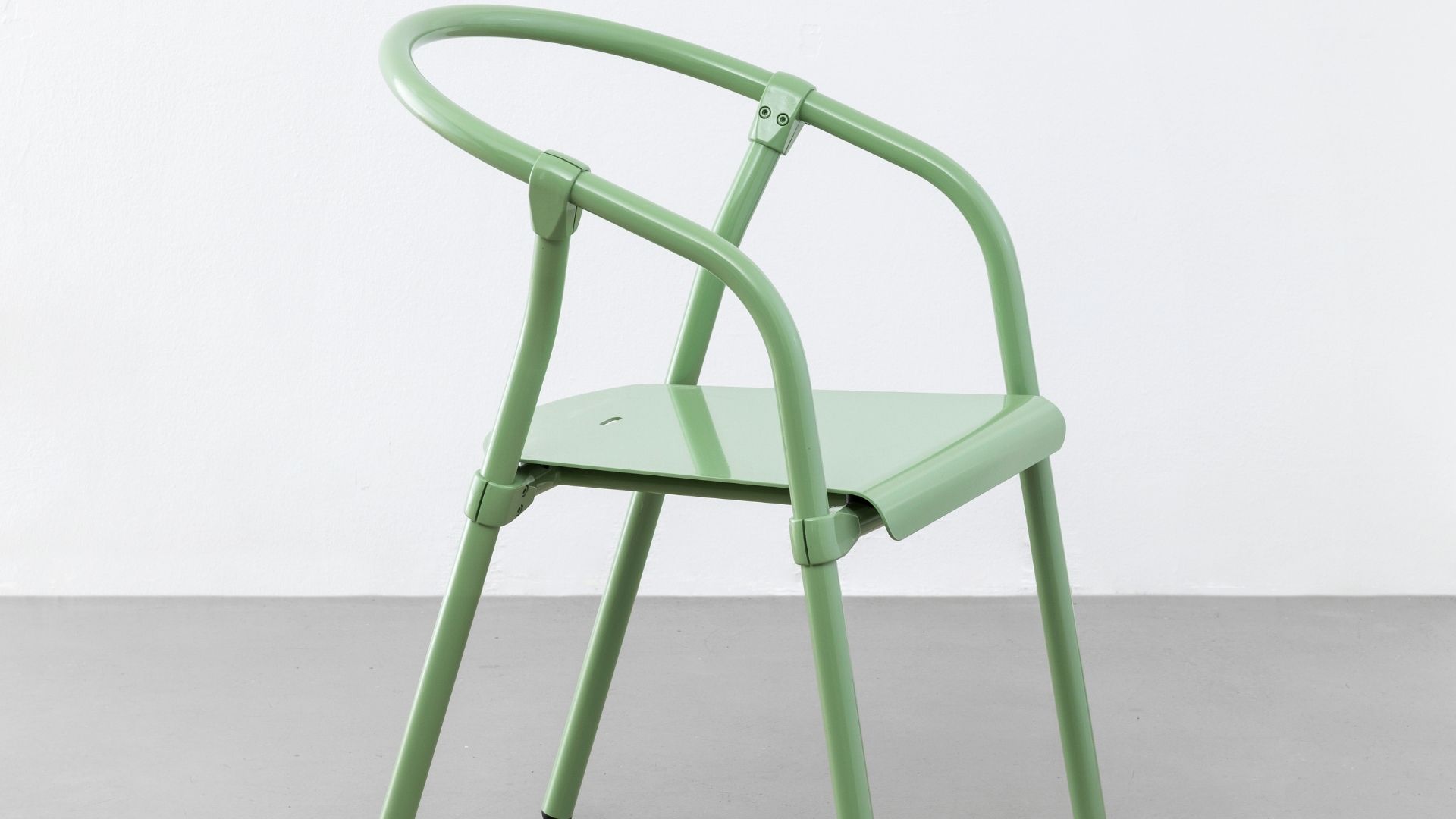 Originally inspired by typical aluminum chairs one see's on the street or outdoor cafés, Austria-based rising contemporary product and furniture designer, Klemens Schillinger crafts 'Tube Chair' – a piece of furniture characterized by a minimalstic, sophisticated yet clever tubular construction.
"My goal is to develop simple yet well thought-out products, design methods and 'do it yourself' recipes.
This results in almost self-evident product solutions with – a sparse amount of charm, minimal use of materials and poetic accent" says Schillinger.
Seamlessly designed for both indoor and outdoor use – this eclectic product is skillfully fabricated out of the highest grade aluminum.
The combination of CNC bent aluminum tubes and aluminum tube connectors, known from handrails in public transport – brilliantly forms a stable and stackable bistro chair.
"Characterized by its unique connectors often seen on public transportation around the world, it staples in up to four" he adds.
Its design principle and the resulting ability to be dismantled offers the possibility of – repairing, effortlessly replacing the seats and if necessary, separating individual parts.
Despite the few components and the limitations caused by the purely orthogonal connections – the combination with the tubular bends results in a dynamic and light piece of seating furniture.
"Additionally – production does not require expensive special tools. The Tube Chair demonstrates a contemporary approach to a well-known chair typology" says Schillinger.