Furniture design
CUT by BUDDE wins Isola Design Award for Furniture & Product Design selected by DesignWanted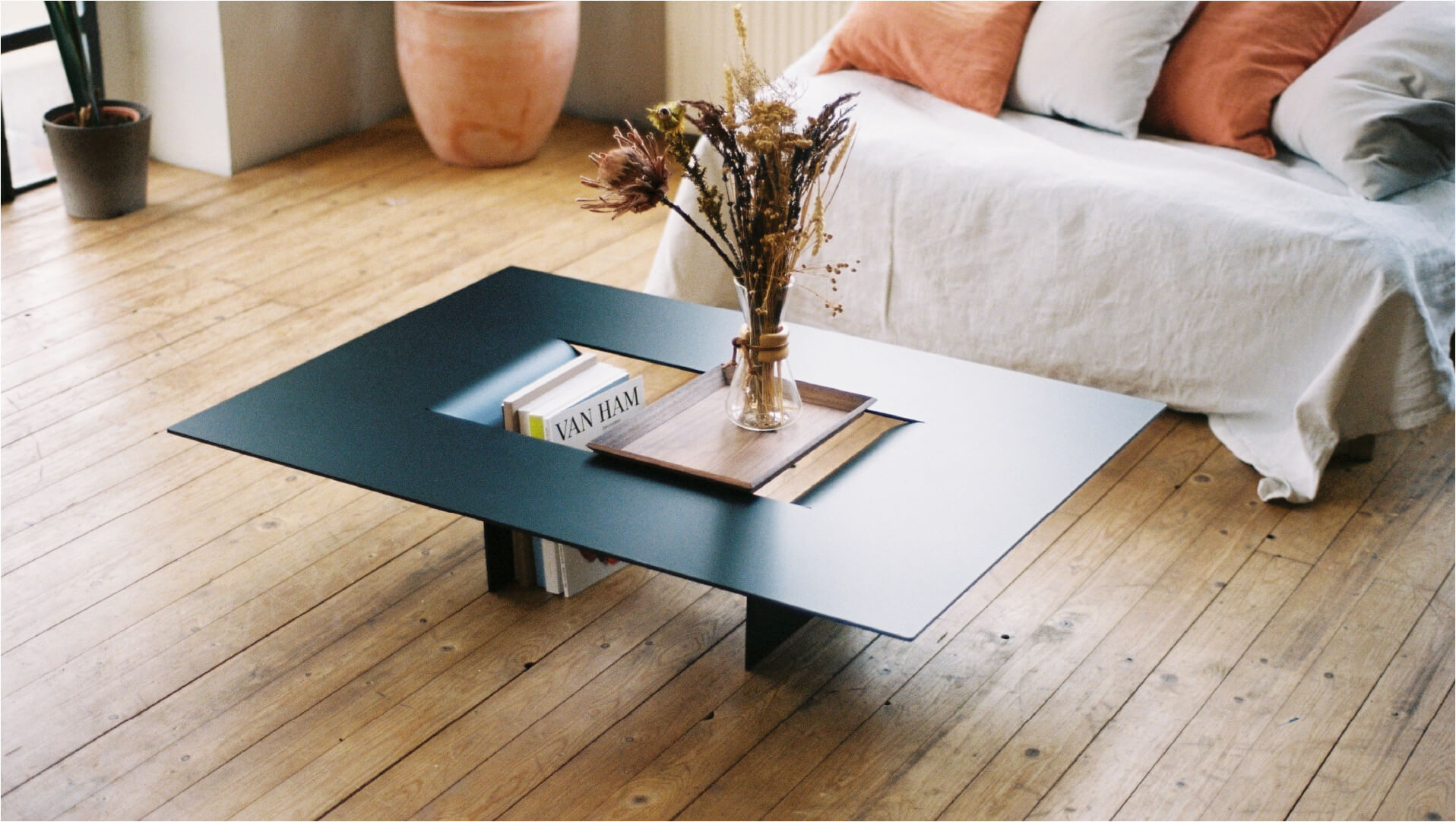 Today, we are throwing a spotlight on German designer Johannes Budde and his strikingly sustainable one-piece coffee table CUT.
At DesignWanted we believe in spotlighting up-and-coming talent and today, we are focusing our attention on the founder of creative studio Budde—Johannes Budde. The designer was recently chosen by us to be awarded at the first edition of Isola Design Awards and under the Furniture & Product Design category.
More specifically, we awarded Budde for his design of "Cut", a striking coffee table that emphasises sustainability in both its design and construction. The table is a low-level design which, as the name suggests, appears as though it has been sliced in the middle section. It forms part of the studio's recently established furniture collection, a series of modern-classics and timeless designs.
Here is a little background on Budde—he studied in Milan, Vienna and Singapore, and having worked as an architect & interior designer, Johannes started his own studio in 2019. Based out of Germany, his aim is to "break formed viewing habits through unconventional shapes and materials". He refers to his designs as 'calm eyecatchers' which, like Cut, are characterised by their simplicity and clear lines.
The Cut Coffee Table is a minimalist coffee table whose central opening forms a frame for changing contents, inviting the user to actively participate in the creative process and "design the inside as desired". It was made in two beautiful shades; matte white or matte black and it comes with a hand-oiled walnut tray, which adds a touch of textural nature to an otherwise clean and monochrome aesthetic.
Beyond its look, what makes the product even more appealing is its zero-waste approach. The table is constructed from a single piece of powder-coated aluminum with no offcuts of welds making it both durable and 100% recyclable. It was also designed and manufactured in Germany, a decision reflecting the studio's commitment to fair labour conditions and sustainability throughout the value chain.
In an interview, we spoke to Budde who revealed to us a little more about this unique product and what challenges he had to face during production and what sets his studio apart from the rest…
Curious to know more about sustainable furniture design pieces? Don't miss A chair made from 20KG of plastic waste found in Indonesia.
What do you want to achieve with your design practice?
Johannes Budde: "To me, it is essential that my designs inspire people. Besides providing utility, they should evoke a meaningful thought process. Receiving this kind of feedback from my customers motivates me to keep building BUDDE in a sustainable way. I am a creative by heart. If I wasn't a furniture designer & architect, I would probably be an artist. It feels natural to me to create."
What sets your practice apart from others?
Johannes Budde: "Every designer has a unique language, and I don't like to compare my practice to others. I would describe my designs as 'calm eyecatchers'. They always have something special, but they're never flashy. Some people describe it as modern classics.
It is important to me not to design an object in a blank space, but to consider the interaction with its surroundings right from the very beginning. I think furniture should be able to integrate into its surroundings and get along with it, instead of standing out from it and appearing alien."
What is the long-term vision for BUDDE?
Johannes Budde: "BUDDE will never be about mass production but always about selected design pieces that are unique and that add value to people's lives for a long time. I am proud that everything is produced by experienced manufacturers in Germany. Local sourcing and crafting is a quality standard that I want to foster in the future.
The 2-3-years ambition is to build a small team around BUDDE, to professionalize Brand Building, Marketing & Sales and to expand into more European countries."
How did CUT come to life? What was the inspiration behind it and how was the design born?
Johannes Budde: "CUT is a bold design of how an everyday object can be used. I was inspired by designs that are made of one piece. My aspiration was to add the zero-waste component to that idea. The first concepts came to life in a miniature paper format. Experimenting with a sheet of paper helps me a lot to get a first feeling of whether an initial idea could work. Followed by digital 3D modeling, the idea of CUT coffee table matured until the first real-size prototypes were produced."
How did you finalise CUT's production process?
Johannes Budde: "The main challenge was to find a manufacturer in Germany who has the right machinery and capacities. At first, the table legs were bent down in a stepwise process. The result was mediocre since the bending was not seamless. I invested in a tailor-made tool which enables perfect bending and scaled production capabilities."
Find out more about incredible metal furniture designs, don't miss Some real hot curves by OBJECTS WITH NARRATIVES – Coloring steel with a flamethrower.