Lighting design
MOON lunar globe is the most accurate object of its kind, ever created
MOON is unlike traditional lunar globes that uses 2D photographs or illustrations of the Moon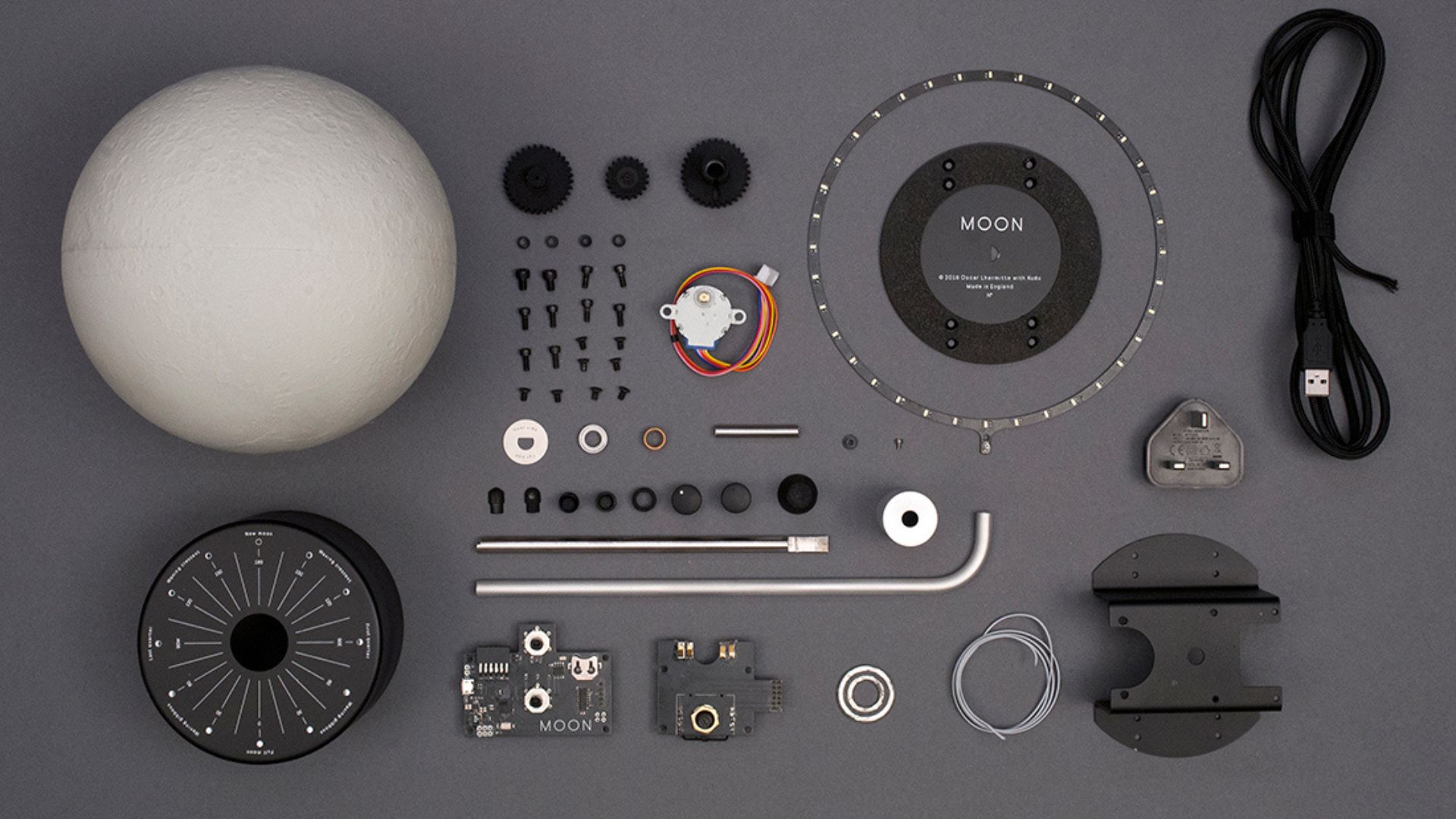 Developed by the product designer Oscar lhermitte in collaboration with Kudu, MOON lunar globe is a topographically accurate product displaying the current Moon phase at any given time.
The lunar globe involves the use of the latest data from NASA's Lunar Reconnaissance Orbiter combined with advanced electronic and mechanical engineering paired with careful craftsmanship in mold making.
This results in a truly accurate copy of the Moon with the surface's features in every detail.
MOON is unlike traditional lunar globes that uses 2D photographs or illustrations of the Moon.
It is a truly accurate 1/20 million replica of the Moon featuring all the craters, elevation and ridges in accurate 3D
It has a ring of LED lights that revolves around the globe, constantly illuminating the correct face of the moon and recreating the lunar phases as seen from Earth
With three settings, you can manually twist the moon to the position you desire, place it on demo mode to let you see all phases in 30 seconds, or switch it to live mode to have the piece synchronize with the current position of the moon itself.
In addition to a physical similarity to the moon, the lunar globe also has an intrinsic connection to it. MOON's computer system has the exact same memory as the Apollo 11 computers that landed the first men on the earth-orbiting giant.
To make the LED ring rotate in sync with the actual moon, Kudu mimicked the sun and moon's real-time path by building and coding a custom computer that precisely controls the motion of the light.
Its software and gearing system make sure it is perfectly in sync with the real-time lunar phase. Oscar Lhermitte and Kudu took great care in the design of the device, down to the smallest detail.
The base is cut from thick steel, powder coated and the graphics are then screen-printed.
The arm is CNC machined from aircraft-grade aluminum. This precision and attention to detail not only makes the moon a scientifically accurate globe but also an ambient light, designed to sit on a desk or shelf.