Lighting design
Lights of Israel: 4 lighting design brands to watch
Young and iconic, these lighting designers are shaping the Israeli design with their creations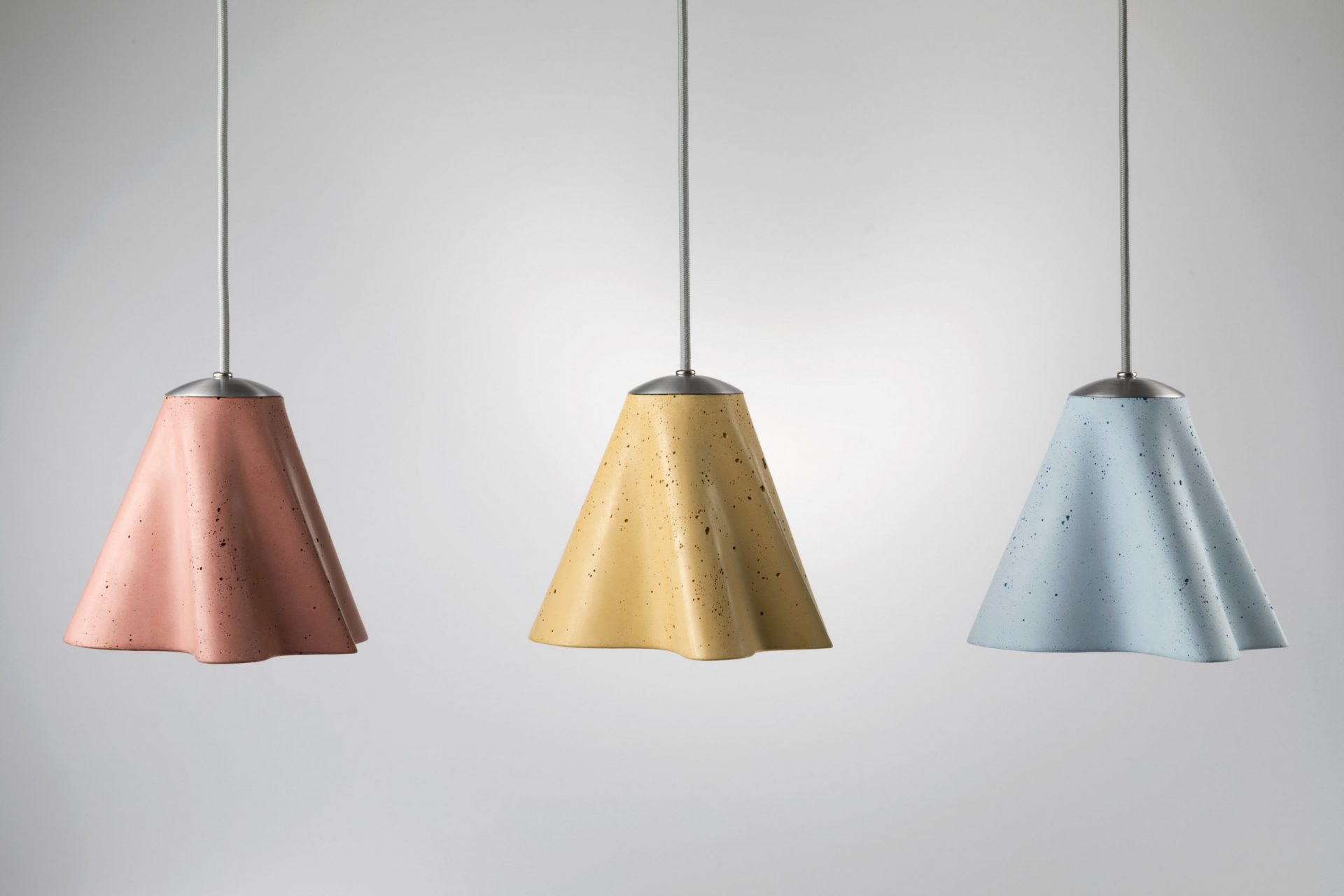 And after meeting the most significant and promising lighting designers of Israel, during my visit with Vibe Israel, one could have indeed the impression that some of their light objects are naturally and miraculously perfect. In the search of Lights of Israel, I scouted 4 design brands and studio worth to watch.
Lights of Israel – 4 brands and studios:
Studio Vayehi
Studio Vayehi natural lighting, run by designers Tzuri Gottileb and Katharina Brand, is a great example of how the simplicity and fascination of nature can influence and shape a lighting design product.
Beginning with what is immediately available, tangible, preferably a natural material, the designers hands caress, wrap and bend, tracing the tendency of the substance, gathering the thin layers of wood to form a shade that retains the memories of the movement that created it.
The reference to nature and its wonders continues in the names and inspirations of the lamps.
The veneer strips of the Wind lampshade rest one on each other like the steams in a field of wheat when a light breeze is bending them, closing a circle in a soft movement, and when the lamp is lit, the layers of strips and gaps create a range of warm colours in a delicate balance of repetition and natural irregularities.
The Light Cloud lamp is made of a continuous strip of veneer that follows a circular motion, leading to an organic structure with point of peripheral light pockets reflecting hints of sun shining through a cloud: an ordinary fact for nature, this artificial wonder by Studio Vayehi is possible thanks to wood leftovers cut from the gluing veneer process.
Ardoma Design
Ardoma studio represents another good example of Israeli lighting design inspired by harmony and nature.
Founded in 2015 by designer Dror Kaspi, graduate of IED Barcelona, it manufactures high-end concrete light fixtures, looking for ways to establish visual harmony through the use of contrasting elements: rigid and soft, bright and dark, masculine and feminine, straight and curved, robust and fragile.
The representative material to achieve this soft balance is concrete, liquid stone: rigid and cold, when properly mastered it can magically enhance the surrounding space, mesmerizing the viewer with its finesse.
Ardoma products are the result of a constant refinement in the design from concept to realization, inolving a carefully balance in the juxtaposition of lines, colors and materials until the point where all the visual and tangible elements are perfectly aligned.
Helia, in example, is a pendant and table light fixture inspired by the fascinating sunflower seed pattern of Fibonacci spirals; the challenge in this case was the creation of a unique perforated mesh anatomy which demanded a special concrete mix and a new casting method to create an hypnotic interior surface and an elegant exterior one.
Stem is a light fixture with a curved geometry that gives a sense of motion of the rigid surface, thanks to its curved geometry, with every angle offering a different layout of light and shadow.
Lucida Lights
A completely different philosophy is embraced by the work of architect Lena Krasnovski and industrial designer Yonatan Elami from Lucida Lights, whose aim is to create a multi functional concept design focused on individual needs, for people who wish to customize and influence their own living space and leave something to imagination.
The concept behind Lucida was influenced by woodworking and analog light dispersion, resulting in symmetrical sculptural objects made of Corian, a material that is malleable, translucent, with a unique tactility, aimed at the creation of various forms of crafted geometrical objects.
Its versatile form and modular nature enables architects and customers to give life to surrealistic places and light them up in scalable formations for a dynamic feel when moving around the spaces.
When lit, Lucida becomes ethereal and radiant, with a native 'analog'-faded intensity, beautifully contrasting its strong, geometrical shape, suiting well both small minimalistic places and large, exotic settings.
Bar Davidovich Design Studio
The most versatile Israeli approach to lighting and ordinary life is carried on by Bar Davidovich Design Studio. The namesake designer graduated cum laude from IED Milan and worked with different design studios and manufacturers before moving to Amsterdam to work for Marcel Wanders.
In 2016 Bar Davidovich founded his own reality, a multi-disciplinary studio encompassing different design fields for clients such as Mercedes Benz and Tel Aviv City Hall.
One of his most iconic product is the Street Lamp, an indoor lamp inspired by classic street elements that creates a unique, hard to ignore visual presence in the environment, balancing raw and delicate, roughness and precision.
Other significant creations include the D-vase, a container for flowers and, thinking creative, for pencils, rulers or scents that is conceived as a criticism to the screen fields of the modern society we live in.