Lighting design
Gofi's "Lines & Dots" lamps look like they were drawn in mid-air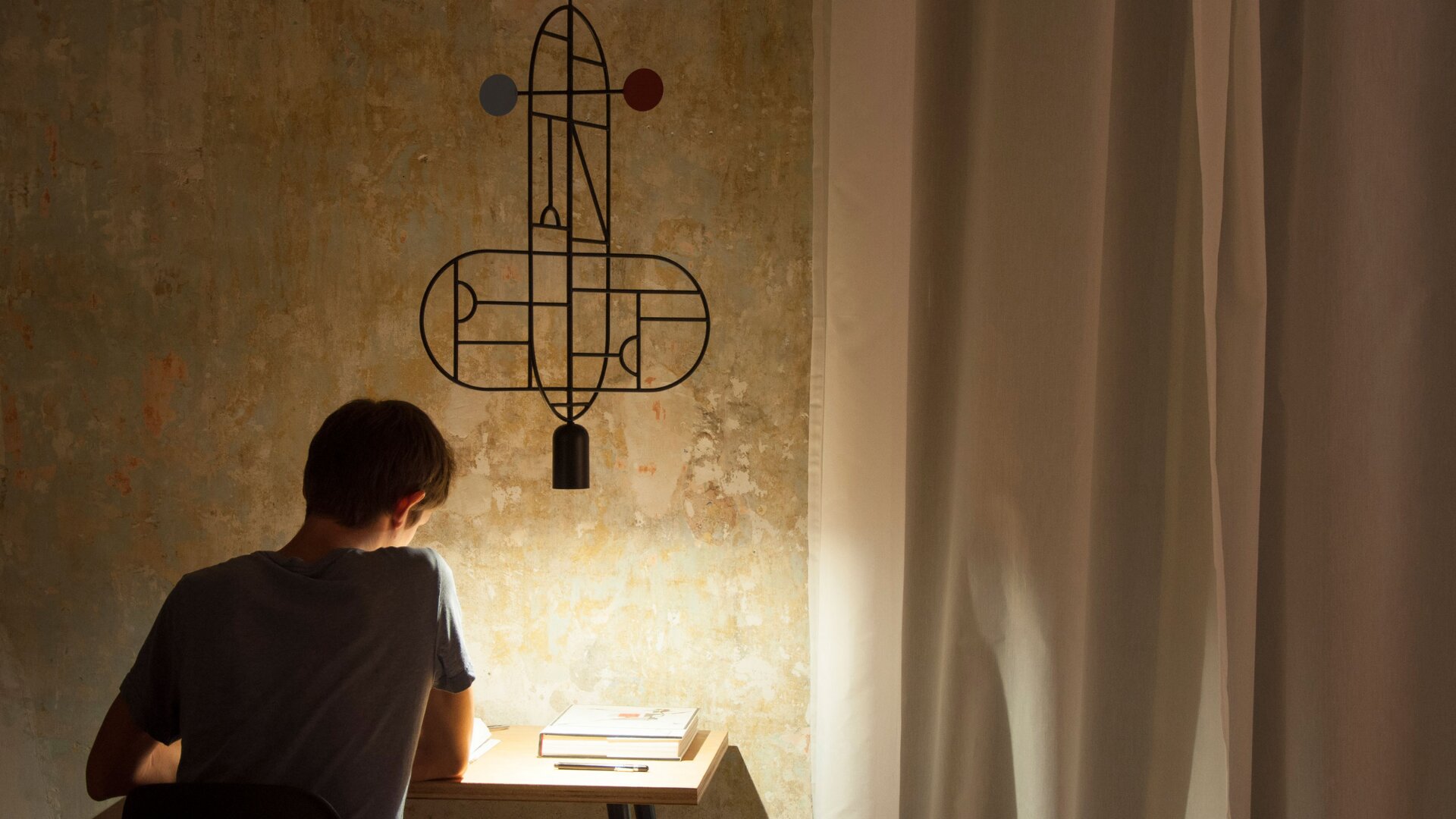 The Lines & Dots collection is at the same time a lamp and a sculpture.
After its initial success in 2015, the relevance of Gofi's "Lines & Dots" collection remains, highlighting the sculptural potential of 2D shapes.
Barcelona studio Goula/Figuera has designed a collection of pendant lights based on dozens of ink drawings.
The Lines & Dots lamps were designed using a set of eight sketches made from markings drawn by hand on paper.
From those abstract doodles, the designer's articulated a series of shapes, which were recreated using powder-coated steel rods that were folded and welded by hand by local craftsmen to give the lights their abstract silhouettes.
They feature patterned circular and oval sections arranged around a central hanging rod. Meanwhile, brightly coloured dots adorn the ends of singular rods whilst adding a customisable element to the light.
Users can choose from an array of colours when ordering their preferred design. The lamps can also be further customised on request, by selecting which sculptural pieces are combined together.
Berlin design firm Daniel Becker Studio has released Charlotte, a pendant lamp with filament LEDs embedded into its sculptural brass frame.
Drawing inspiration from the beautiful spontaneity of drawing
The collection reflects Gofi's approach to simple, clean and elegant design, which builds on the fashion for drawing lines in space favoured by the likes of Michael Anastassiades with his String Lights for Flos and by Arik Levy with his Wireflow for Vibia.
Its language starts from graphics, as a mixture of circles, rectangles and diagonal lines with a successful contribution of color.
The Breeze Lamp was designed to "sway in the wind": it features a wire structure so lightweight that even the slightest movement close to the lamp prompts a reaction.