Lighting design
Atris Lighting Atelier's avant-garde lighting explores basic geometries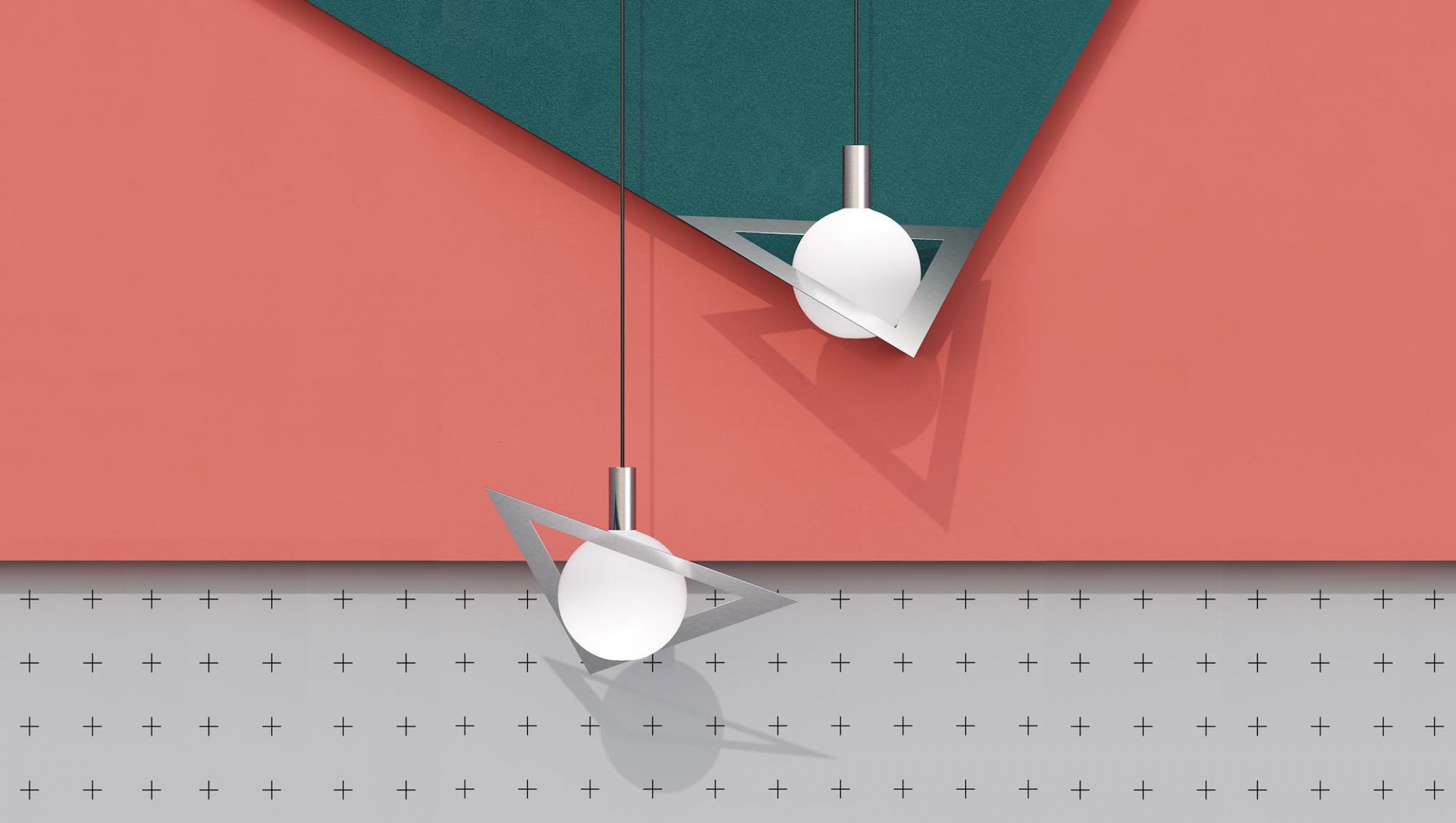 The design studio's latest collection features pendant lights inspired by the Russian Constructivist Kazimir Malevich.
The influence of the Russian Constructivists over the years has been considerable, with its bright, geometric aesthetic making its way into design to define incredibly modern and fresh collections…
Russia-based Atris Lighting Atelier has designed a new collection of pendant luminaires to form part of its Malevich Collection—a series based on primary shapes and named after the avant-garde artist whose concept of suprematism inspired its aesthetic. The collection is named after the 19th-century Russian artist Kazimir Malevich, whose abstract multi-layered paintings inform the shape of each lamp. "The simplicity and the accuracy of the artist's technique is exceptionally clear," says Atris founder Dimi Litz. 
Each piece features a glowing glass orb surrounded by a frame crafted from fundamental materials such as steel, brass, copper or glass. They include circles, triangles and squares, which create a striking interplay of light and shadow as they cast their form on nearby surfaces.
"Having shaped the contours, we kept intact the stateliness and purity of the basis," Litz explains. "The selected metals conditioned the primary forms, of which, each lamp consists. They are elementary and this elementarity comes from the deep wealth of the basis, striving for expression."
Discover our highlights from the LIT Lighting Design Awards 2021
The Malevich lighting shows less is more
The Malevich Collection by Atris Lighting Atelier is demonstrative of the studio's penchant for raw materials and elementary production techniques. "For each lamp, we select prime materials, find unconventional shapes and angles, give way to imagination and experiment, and finally choose the best solutions," the studio explains.
It includes the Radius light, which received recognition at the LIT Lighting Design Awards this year for its simple yet striking appearance. Here, as with the rest of the collection, the design team's process was one of reduction. "The most difficult stage was bringing the design to perfection and optimising production," they explain. "We spent over 8 months to make it as good as it has to be. Step by step we cut off every false detail to make the idea shine."