Technology
The MOZER modular controller makes plug-and-play even more convenient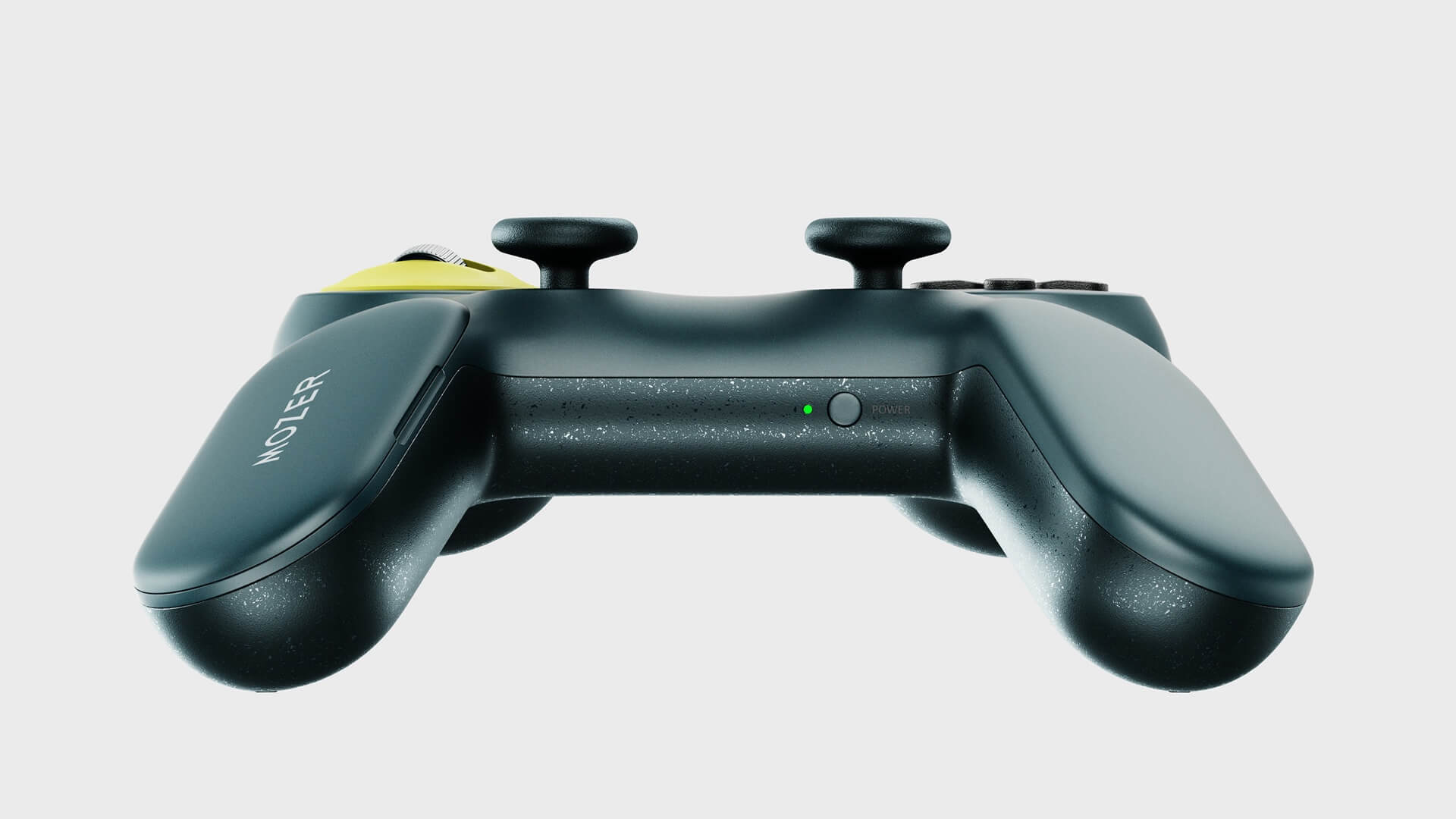 With swappable directional pads including a joystick, a D-Pad and a spring-loaded sling joystick, the Mozer gamepad is as versatile as it gets.
You don't have to be a gamer to appreciate the convenience inherent in this design but it helps. The conceptual 'MOZER Gamepad' is a customizable video game accessory designed to offer avid players of various gaming titles a personalized experience.
It does this with an interchangeable directional pad and a series of plug-and-play components that can be swapped in and out depending on the game. The alternative modules are housed inside the left handle to ensure that they are on hand when jumping from game to game.
"The controller solves a fundamental issue—having a single joystick layout for a varied set of games," explains industrial designer Dingyu Xiao. "For example, you'd need precise and fast input sticks for an FPS game, a D-Pad for sports titles such as FIFA, or a spring-loaded sling joystick for a tactile feel [when] shooting a stack of balls in pool."
"The MOZER Gamepad makes all of this and more possible."
Xiao is a designer at Chinese studio Suosi Design, which created the MOZER gamepad to enhance the capabilities of the gamer and prevent them from having to deal with the limitations of traditional controllers.
Interested in gaming related design news? Find out the future of video games is in your mobile phone
If you're here for the design and not the gaming element, beyond the controller's main intuitive feature the gamepad features a striking design defined by its steely cyan housing. A total variety of blues and greens creates a complimentary combination with the modular elements, two of which are contrasting in yellow and orange.
For those of you that haven't found your niche yet, it might inspire you to know how big gaming is right now. The industry has won hordes of new customers during the pandemic thanks to long lockdown periods.
As a result, retailers are looking at ways of cashing in on the boom in player numbers. Just recently IKEA unveiled a new range of affordable, high-performing gaming products in a bid to target the 2.5 billion gamers around the world. No wonder gaming design is becoming more and more popular…
Are you looking for more technology trends? Check out what is going on with mechanical keyboards!