Design
11 artisanal processes went into the production of Mugr
Taiwanese studio HMM elevates the drinking experience with a mug that celebrates artisanal skills in both ceramics and woodworking.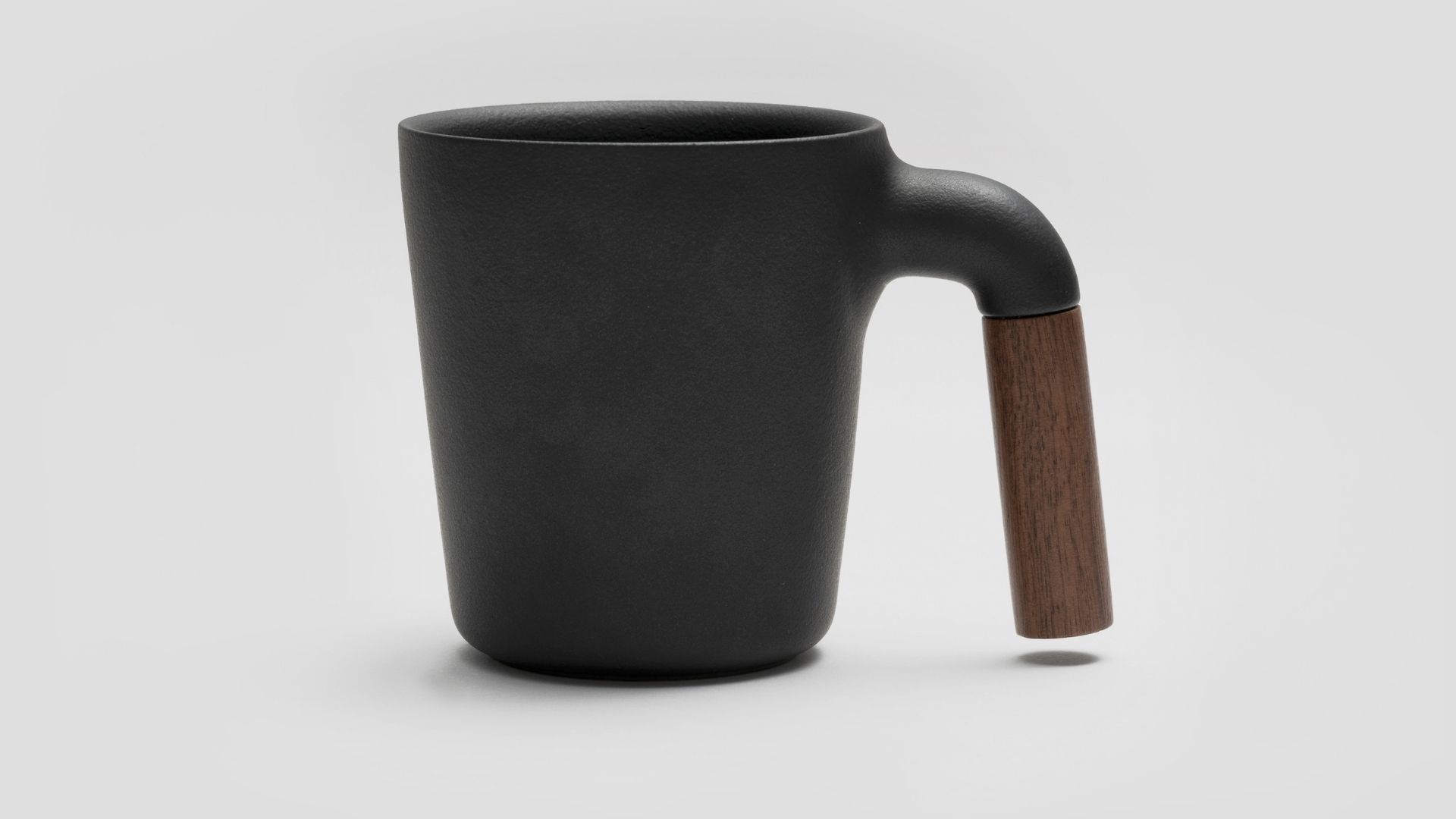 Described by the brand as "a serene landscape where earth meets wood", Mugr is its first product in the HMM Coffee Series.
Handcrafted by Taiwanese and Chinese artisans, it was created using exclusively artisanal processes including extrusion, slip casting and woodturning.
Mugr is smooth to the touch and soft to the lips, easy to stack and easy to clean.
The body of the Mugr is made with quality Japanese ceramics and coated with our signature glaze to create the unique look and feel of cast iron, while the handle is made with fine walnut to form the easy to hold.
The production process starts with forming, which includes pressing, slip casting and trimming Japanese clay into the desired shape.
Then, the mug is glazed using an exclusive recipe that creates the "cast-iron effect" before being fired in a kiln.
For the handle, experienced woodworkers cut a piece of timber into shape to create a joint that secures the two pieces together.  
Yin and Yang in materials
A minimal design elevates the drinking experience with a choice of materials that contrast with one another with harmonious effect.
Beyond form an acute attention to detail makes those material choices make sense—whilst the fine walnut's lighter tone juxtaposes the almost utilitarian appearance of the cast iron finish, its textured surface also enables users to more easily hold the object.