Lighting design
Product designer Nacho Carbonell turns chicken wire into art
Through a deep experimentation attitude, the Eindhoven based designer Nacho Carbonell brings design, art, craft, and wonderfull oddity in every project. The aim: to spark imagination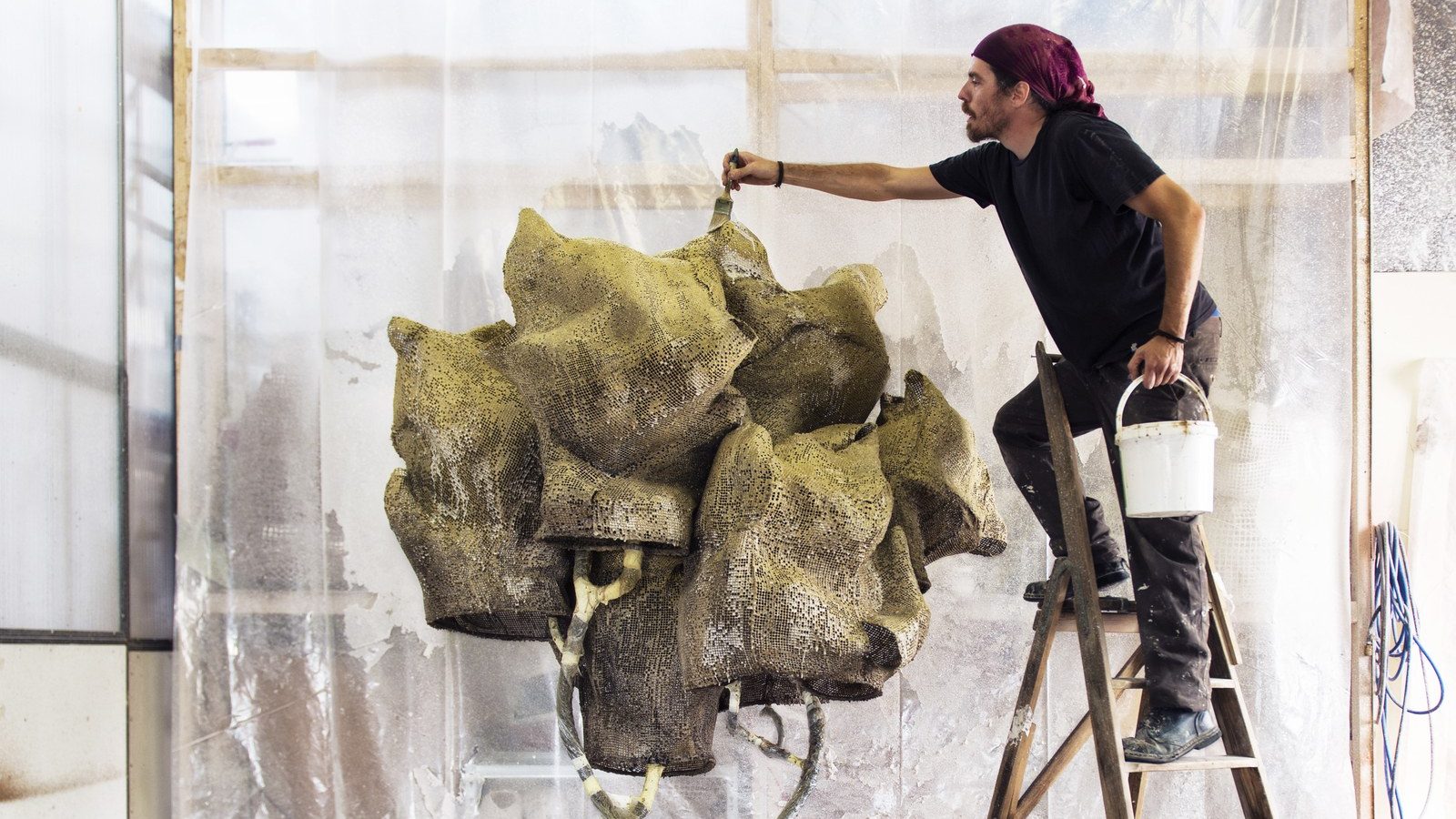 Nacho Carbonell is an artist and designer based in Eindhoven, the small city which in the last years has become a big reference for art and design worldwide. Due to a large number of studios and designers, both emerging or consolidated, Eindhoven and its Design Academy are stepping in the spotlight.
Carbonell's products are design pieces and at the same time works of art. Each project takes up to several months and a large amount of work by various assistants. The design requires a slow and meticulous process as opposed to mass produced industrial design.
Carbonell describes his pieces as "communicative objects that arouse one's feelings and imagination that allow you to escape everyday life." The designs are made using elements collected from nature, such as autumnal forests, or repurposing materials that no longer have their initial utility.
The light mesh lamps are created as tree-like sculptures held together by steel branches and adorned with carefully placed mesh-like cocoons. As a result of the craft design, each final product is special, different and unique.
Carbonell does not intend to follow the rules of materials, instead, he experiments with them, striving to discover completely different purposes.
Most of the materials' leftovers in the studio are kept in order to further experiment with, giving them a second or third life. Considering the consumerism and mass production stance we are used to see, the ability to reuse materials over and over again elevates Nacho Carbonell's work to a prestigious message towards today's industrial habits.
At the same time creating unique products where no two are alike. Each of them has different shapes, using different types of mesh and different techniques. Even if the process is repeated, the result will never be like the previous, simply because of the completely hand made approach in each project. The pieces and the designer's collection, thus evolve as a living organism.
Nacho Carbonell's vision is not only focused on materials and organic shapes. The distinctive factor that transforms lamps into art is a shift from mere function to a strong desire of transmitting individuality, emotions and imagination to a profound degree.
Nowadays almost everything you may need is already invented. You can find a pretty, comfortable and cheap product anywhere. It's a lot harder to find a product that touches your feelings, that can appeal to your memory, and really communicate something to you. The beauty of these products and Nacho Carbonell's work lies in its ability to turn everyday items into something extraordinarily special.
The creations of Nacho Carbonell are shown in museums around the world such as the Groningen Museum in the Netherlands, the 2121 Museum in Japan, Fnac-Fonds national d'art Contemporain in France, the MoMA in San Francisco, the Art Institute of Chicago, and the Mint Museum in the United States, as well as in several private collections.