Design
Natural cremation urns by Cademoi – Interview with Alessandro Nazzari
Cademoi is an original design project by Alessandro Nazzari dedicated to a new concept in burial ceremony, infused by the evocative materiality of nature and strong spirituality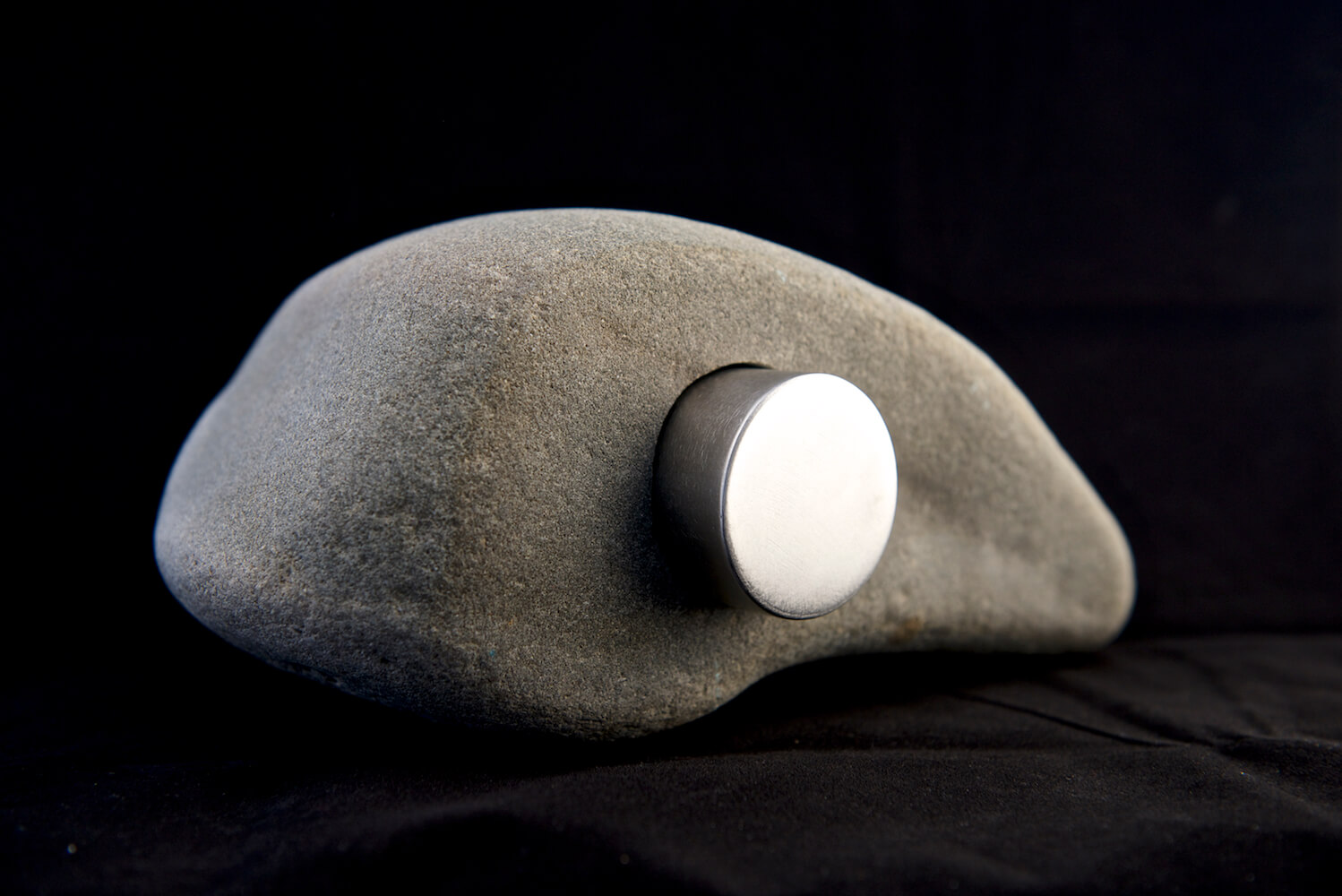 Cademoi selects elements in the wild to create unique design pieces: as time carves stones, skillful hands exalt the irregularity of natural elements giving birth to ultimate resting places, enhancing the solemnity and beauty of nature.
"Death is a natural part of life. Rejoice for those around you who transform into the Force". So said Master Yoda in the movie Star Wars: Episode III – Revenge of the Sith, giving us the first and only explicit statement of the Jedi Code present in the world-famous saga movies.
Reflecting on such a simple and deep thought, we realize that in a world where everything is possible, death is one of the few certainties of life and even if still considered a taboo in today's society, it is nothing as pure as a return to nature and our biological origins.
Alessandro Nazzari was the right person to interview and move forward in this profound thinking: performer, sculptor, visual artist, designer and founder of Cademoi, Italian artisan brand that creates cinerary urns following a simple and strong concept.
The work of the designer is to create functional solutions to specific problems and death is definitely a "problem" that concerns all of us. Why this choice?
Alessandro Nazzari:
"I would begin by saying that I do not consider death as a problem, but rather a moment of life. The realization of this series of urns was inspired by the desire to enhance this moment and to read it as a pacifying passage to rejoin the Earth.
What I consider, in the strict sense, to be functional is instead the ecology aspect of the project: each piece is made by digging and carving materials already present in nature (stones, pieces of rock, reclaimed wood) with the intention that the remnants of the departed do not go to occupy spaces that did not already exist.
In the same way, I would like to imagine an optimization of the cemetery spaces since cities are destined to overpopulate and burial will become more and more an urban problem to be faced. So, why not ideally imagine to be able to rest in the stones of an urban park, in the home garden or in a forest, under a beech tree, intimately relocated there where the stone dwells by choice of nature?
Also, one service I'd like to offer is bringing back the pieces where they were found, geolocating them, so that they can be found and potentially visited by beloveds.
In this imaginary, even for those who remain, the death takes on a new meaning: places of death becoming at the same time places of life, permeated by the peace of nature.
Visiting the eternal resting place of an extinct loved turns into a unique and extremely intimate sensory experience: I imagine this personal ceremony in symbiosis with the frenzy of squirrel activity, the passage of seagulls on the horizon, the change of light and seasons."
Since you work closely with a thematic that constitutes a real taboo, what is your thinking on "death"?
Alessandro Nazzari:
"I think of death as a mimetic return to mother nature. Personally, I do not conceive the idea of ​​a "funeral register" and I do not see the necessity for the place of rest to be identified by a stone or a photograph. For this reason, none of the urns have an epitaph or a logo. I find it more honorable and mystical to let the ashes be reabsorbed by nature to keep and to rebuild them."
How would you describe your distinctively expressive style?
Alessandro Nazzari:
"The collection counts 82 essential and unique pieces: the intention is to enhance the artwork created by the action of time and atmospheric agents on the material. My work is limited to choosing the pieces I consider most suggestive and to dig in them a space for the ashes. In my approach, I try to be as respectful as possible, preserving what nature has already chosen for us.
In this, I was strongly inspired by some experiences, such as the approach to the Japanese art of bonsai cultivation on rock – Saikey – or the visit to archaeological sites left at the mercy of the jungle, like the monumental complex of Angkor Wat in Cambodia and the Tofet Fenici. Examples in which man leaves full decision-making to nature, trusting her, with amazing results."
The funeral rite evolves over time, they are social ceremonies, strongly influenced by cultural factors. What kind of person is interested in a Cademoi urn?
Alessandro Nazzari:
"Who does not want to end up in a funeral archive, who wants for himself the uniqueness and who, like me, deeply loves nature and considers it superior to man."
Death is certainly an unavoidable event that knows no crisis. What are your future plans for Cademoi?
Alessandro Nazzari:
"Not only does it know no crisis, but I believe it is destined for a new reading. Life gets longer, about death and burial we could start talking and deciding in person. I hope for the project an international dimension and I hope that the collection will soon be on the Asian market that has inspired me so much.
For the future, I would like to experience other materials and I will try new inspirations in the travels I dream of doing: in the Sahel desert, on the Irish coasts, in the forests of Borneo, in Alaska and in the Antelope Canyon in Arizona. In other words, I'm just at the beginning."