Home decor
Nuge – The charming lightness of a wooden panel
The San Diego-based artist hand-carves large panels of wood transforming them into a polished, delicate and sensual texture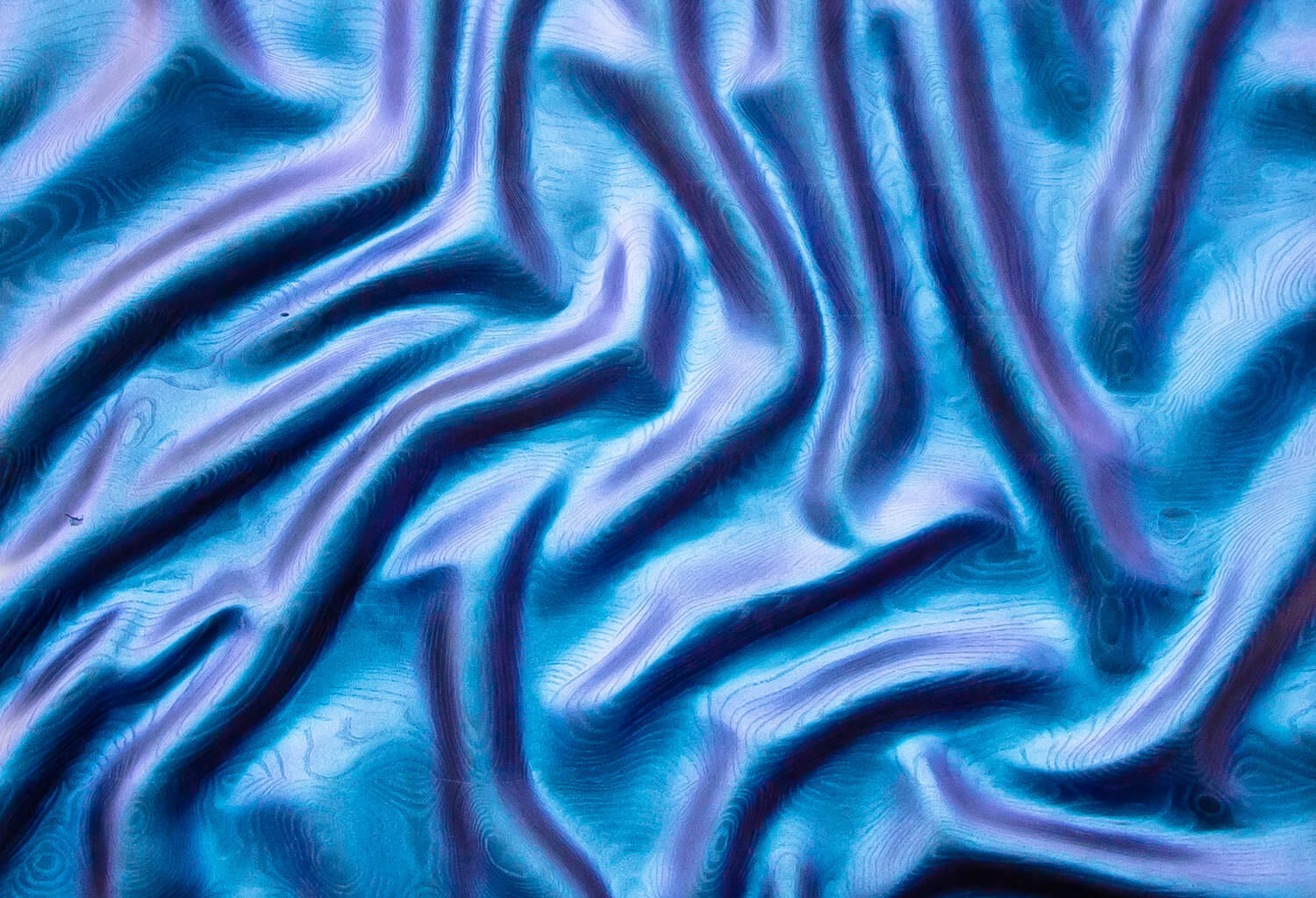 The wood artist Nuge transforms stiff and rigid wood panels into alluring, polished sensual wall decorations and tables too.
Have you ever seen a large wooden panel with such a delicate appearance to look like soft fabric? Or with ripples so lively to resemble the surface of the sea ruffled by the wind? Or still, with a mysterious charming texture reminding the lava of a volcano?
We are used to seeing the wood as an extremely versatile material, but with a stiff, rigid and naturally raw appearance, so much that the work from the wood artist Nuge appears totally captivating: the San Diego-based artist hand-carves large panels of wood transforming them into a polished, delicate and sensual texture.
Dan "Nuge" Nguyen studied architecture at Roger Williams University in Rhode Island and graduated with a Master's in Architecture. After several years in the field, he felt the urge to follow a more wild and imaginative path to produce original and vibrant designs, to the point that he created his own studio. 
The designer learned how to work with wood, through research, help from other woodworkers and daily practice. Started as a pastime, a sort of creative outlet, after his work as an architect, this gateway into woodworking became a proper job, which allows Nuge to freely express his creativity.
Nuge developed a technique to make wood custom tables, wall decors and shelves with a soft-looking and graceful appearance: it is mind-blowing to see how from an extremely chaotic working process where dust and shavings are main characters, the outcome is an extremely clean and elegant piece of art and decor.
First, Nuge sketches a pattern onto the wood panel that guides him in the carving process, leaving wood knots and other natural patterns of the material intact.
Once the piece is ready he sprays it with a base color and adds an iridescent finish. Finally, he sprays the piece with a polyurethane finish.
Each piece requires an outstanding precision, steadfastness and great attention to details: it may take between 3 weeks to 2 months to design and hand-carve a single piece, basing on how much material the woodworker has to remove and the item's size.
The result of this laborious and careful work are totally handcrafted decorative art pieces, featuring shapes and sculptures evoking warmth, strength and, at the same time, a delicate sensuality and smoothness.
Representing a great expression of visceral design, Nuge works rely on intense physical characteristics to create an impact, playing with the smooth appearance of natural shapes, enchanting anyone watching them and creating a real emotional connection.
We are naturally drawn to bright, strong and pleasant colors. To sensual curves, tapered surfaces, and solid objects which can create an immediate emotional impact. And the works of this artist reflect precisely these qualities resulting in visually fascinating pieces.
Nuge said that often he struggles to articulate his thought into words. Therefore, his production of artworks naturally expresses emotions and feelings. He was drawn to art because it offered the freedom to create that is not anymore possible in an architectural career, dominated by technology: this artisan way of working helped him to fully express his creativity and emotions.
Moreover, working daily to revisit his work helps Nuge to wholly understand not only the evolving look of each piece but also how they are perceived through touch and what parts need to be refined further.
This accurate practice ensures that each of his art pieces is totally unique.