Design
The Onda Stylus design elevates the user's perception of 3D Printing
3D printing is empowering creatives to make their own iconic products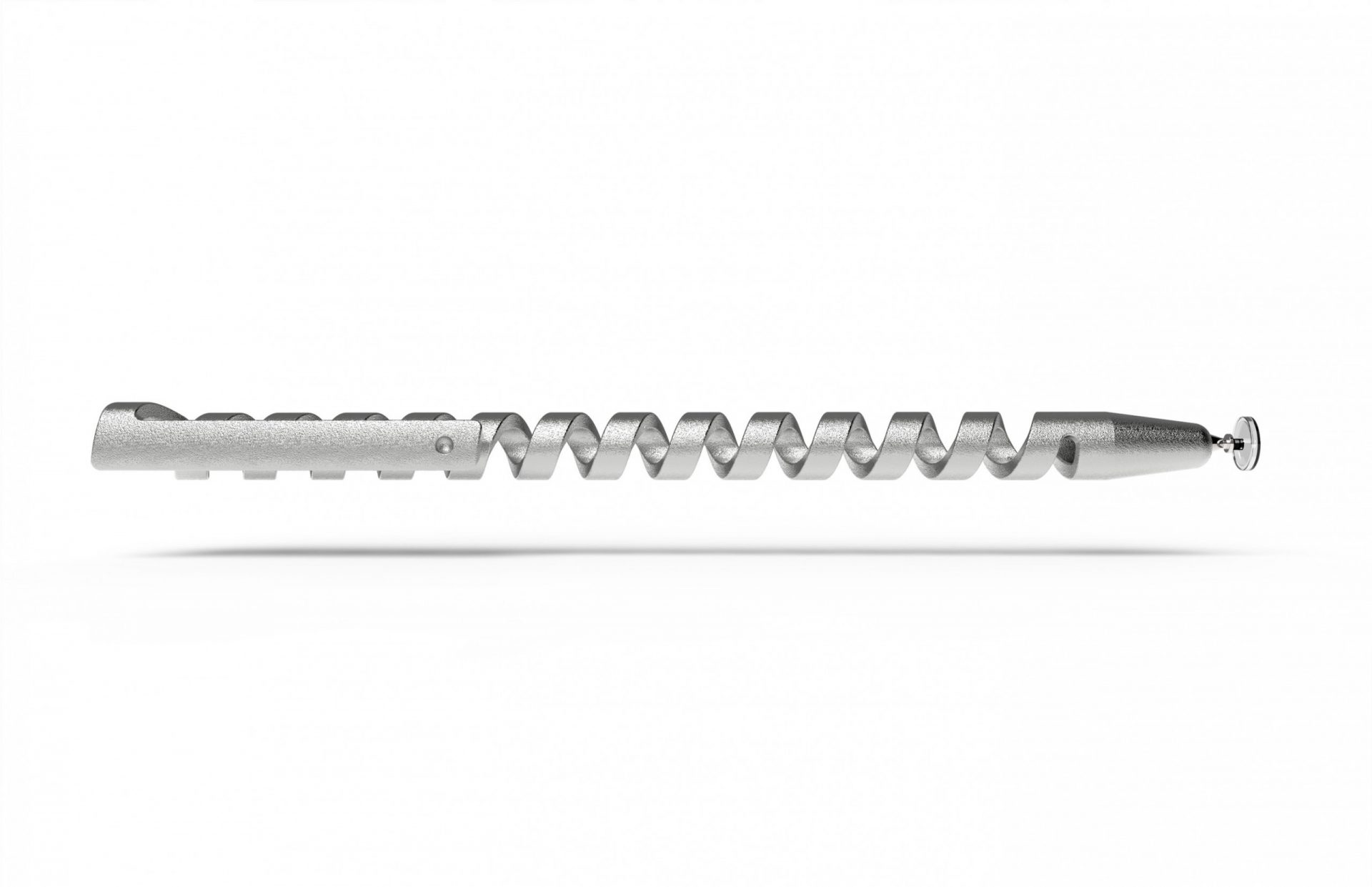 Onda Stylus is the latest product and first independent design by Brooklyn-based design studio Alvaro Uribe Design. Utilizing 3D printing technology, Onda is the first to utilize this technology for a digital writing tool.
3D printing was once a tool to test products before they were tooled and produced. However, today it is empowering creatives to make their own products.
Not only are designers able to receive quick feedback while changing and updating designs without any additional costs, but also they are creating a new market where the designer is in direct communication with the end user.
Alvaro Uribe Design studio believes this dialogue with users is the future of brands and new design icons. Utilizing this technology has given them the ability to realize designs which otherwise would have been a production nightmare.
They wanted to create a product that elevated the user's perception of 3D Printing, reflecting the nature of the material and the production process with the form, and that is how Onda stylus design was born.
A typical stylus, functionally, is an evolution of a pen that retains a solid tube-like form as it were to hold an ink refill
When designing Onda stylus, the studio wanted to revolutionize the product, reducing the structure to the crucial elements of a stylus, while maintaining its image of a writing tool and keeping it light and comfortable for the hand.
The use of stainless steel and steel-bronze alloy in the design is conductive, passing the user's capacitance to the tip and subsequently onto the screen.
3D printed steel gives the stylus a unique textured finish, inviting the user to interact with this new material that offers tactility and durability.
The design came to life from multiple inspirations, but most directly by Mac Escher's "Bond of Union" series".
Uribe was fascinated by the idea of unfolding objects three-dimensionally, to reveals its interior, make them lighter and give them a sense of endlessness.
About Alvaro Uribe
Alvaro Uribe is an American born, Colombian raised and New York based designer. He graduated from Pratt Institute with honors, and soon after started his own boutique design studio in the up-and-coming design center of Brooklyn.
Today Uribe's powerhouse studio works with worldwide brands such as Acme Studios, Built New York, Corzo Tequila, Surface Magazine, Nambe, Nachtmann, Nicol, Savora and Tsunami Glassworks.
Alvaro's work has collected numerous recognized awards such as the Red Dot Design Award and the Good Design Award Chicago Athenaeum.