Design
Emulait bottle revolutionizes baby feeding by imitating women's breast
A new start-up has created a groundbreaking baby bottle that mimics the looks and feels of a real breast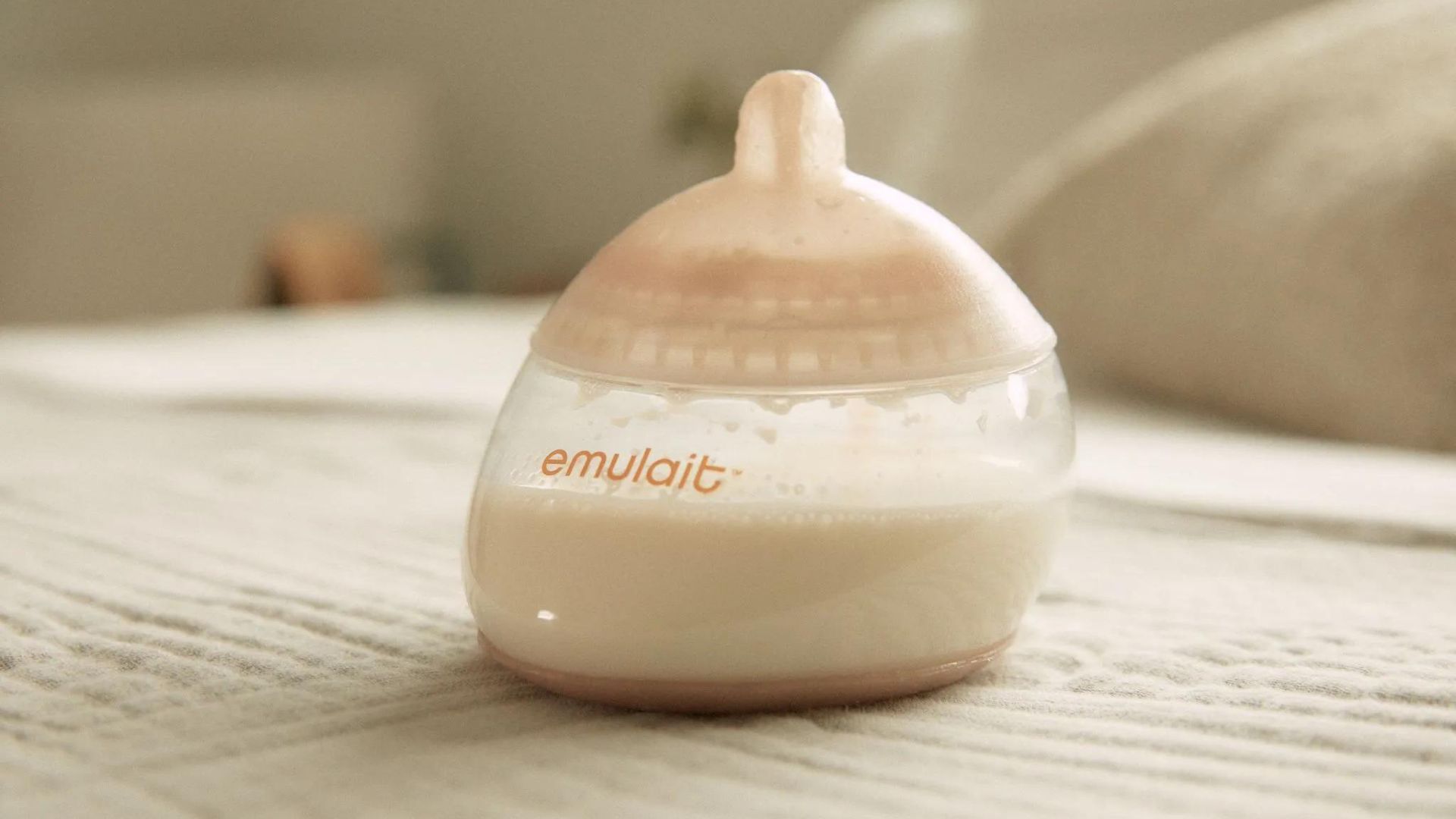 It's about time that baby bottles got a much-needed upgrade! The game-changing product by Emulait closes the gap between breast and bottle, ensuring a positive breastfeeding experience for all families. A first-of-its-kind biomimetic bottle can replicate the mother's breast in shape, elasticity, color, and feel and therefore make the process better.
Studies show – baby bottle design has an impact on infant behavior. Its characteristics can affect a baby's milk intake, which is why it's crucial to make it as user-friendly as possible.
Emulait – a new start-up – has released a unique product that mimics the anatomy of the nipple. Made of silicon, this baby bottle aims to emulate the breastfeeding experience.
While many bottles on the market claim to have a 'nipple' top, the reality is quite different. The products may have a tiny hole releasing milk, but they are much different from the anatomy of a human nipple. Until Emulait.
This advanced baby bottle is made utilizing a science-based system the team has developed using data, 3D scanning, patented technologies, and FDA-approved medical-grade materials.
The World Health Organization recommends babies to be breastfed for at least the first two years of their life. Unfortunately, relying on bottle feeding could negatively impact an infant's ability to nurse effectively.
Emulait bottle was created to make the experience as similar to breastfeeding as possible. Unlike with other products on the market, the baby is required to actively suckle to get the milk.
Emulait app: scan to choose the best-suited option
To create the biomimetic product, Emulait conducted its own research. In the process, they studied more than 1000 nipples and utilized 3D scans to get data on the most common nipple sizes, shapes, and colors.
The final product comes in five different forms and has five color options to match the user's skin tone. Before purchasing it, through the start-up's app, it's possible to do a breast scan and determine which of the options most closely resembles your breast.
Families will also admire the fact Emulait is designed to reduce the intake of air. It's 'anti-colic', which means the bottle regulates air swallowing, which can lead to gas, stomach discomfort, and fussiness.
The entire design process took almost six years, but the company hopes that the effort will help others in the near future.
End notes
Every baby is different, and so is their suction process. This is an innovative product that can cater to oral differences and make breastfeeding a stress-free, pleasurable experience for both the little ones and their family members.