Design
Ride the waves with these eclectic 3D-printed handboards created from plastic waste
Shredding plastic waste produced from 3D printing into bits and pieces – Uido Design Studio fabricates Wabo handboards for users.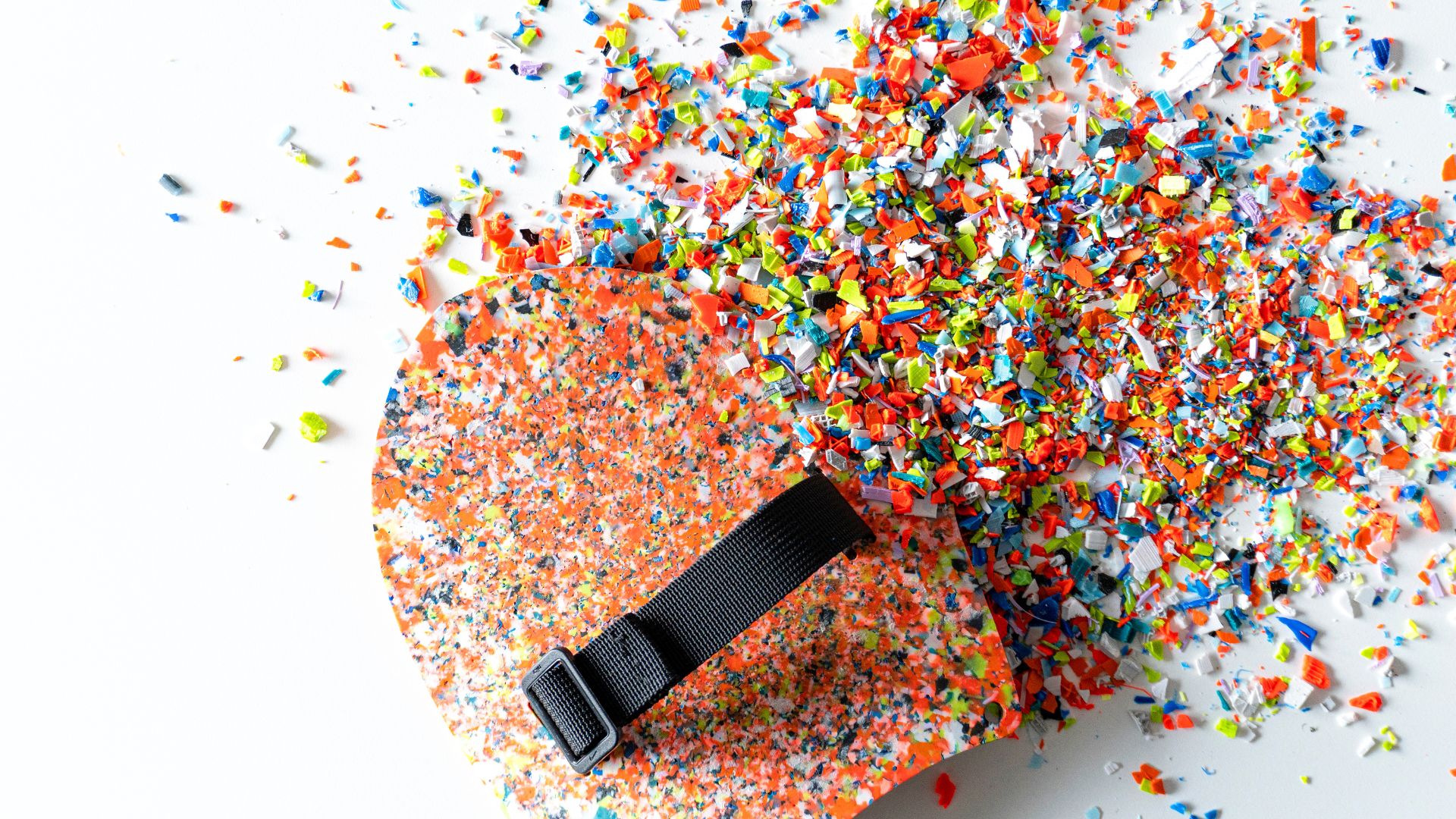 A one-of–a-kind colorful collection of handboards crafted from the plastic waste produced from 3D-printed prototyping – 'Wabo' by Uido Design Studio is not only a sustainable product, it's a statement about what industrial designers today can do to reduce their footprint to a great extent. 
Firmly committed to designing forward-looking objects, be it digital or physical – Uido Design Studio is dedicated to continuously improving their work and helping their clients reach their maximum potential.
This multidisciplinary studio known for its catalog of 3D printable product designs – aims to do something about the waste they produce during the design process. 
"At Uido, each time we work on a design project, an essential part of the process is to make 3D printed prototypes. So, throughout the year, we fill tons of boxes with these prototypes of different hues and sizes.
Our commitment to the planet is serious. We started thinking about what we can do with the waste and how we can transform it into a new, fresh and fun object.
This is how the idea of making handboards for surfing waves was born" says Uido Design Studio. 
Beautifully handcrafted by Lautaro and Tadeo Lucero – this alluring product's manufacturing process is simple.
After the plastic waste has been shredded up into bits and pieces – the duo brilliantly forms 6mm plates, which are then cut and transformed into hand boards for paddling in the ocean waves.
A fitted strap is then skillfully further attached to the curved plates for secure hand placement.
"Today – eight million pieces of plastic make their way into the ocean on a daily basis. That's a lot of plastic.
While the hand boards are by no means a necessary product, they represent a fun way of making something out of the waste that can and will be put to use" adds the studio.