Furniture design
A new line of paper furnishing accessories that adapts to many styles and tastes
Paper crafting involves a wide and varied mixture of several different arts and crafts, hands-on skills that people use to create one, two or three-dimensional objects in paper and card stock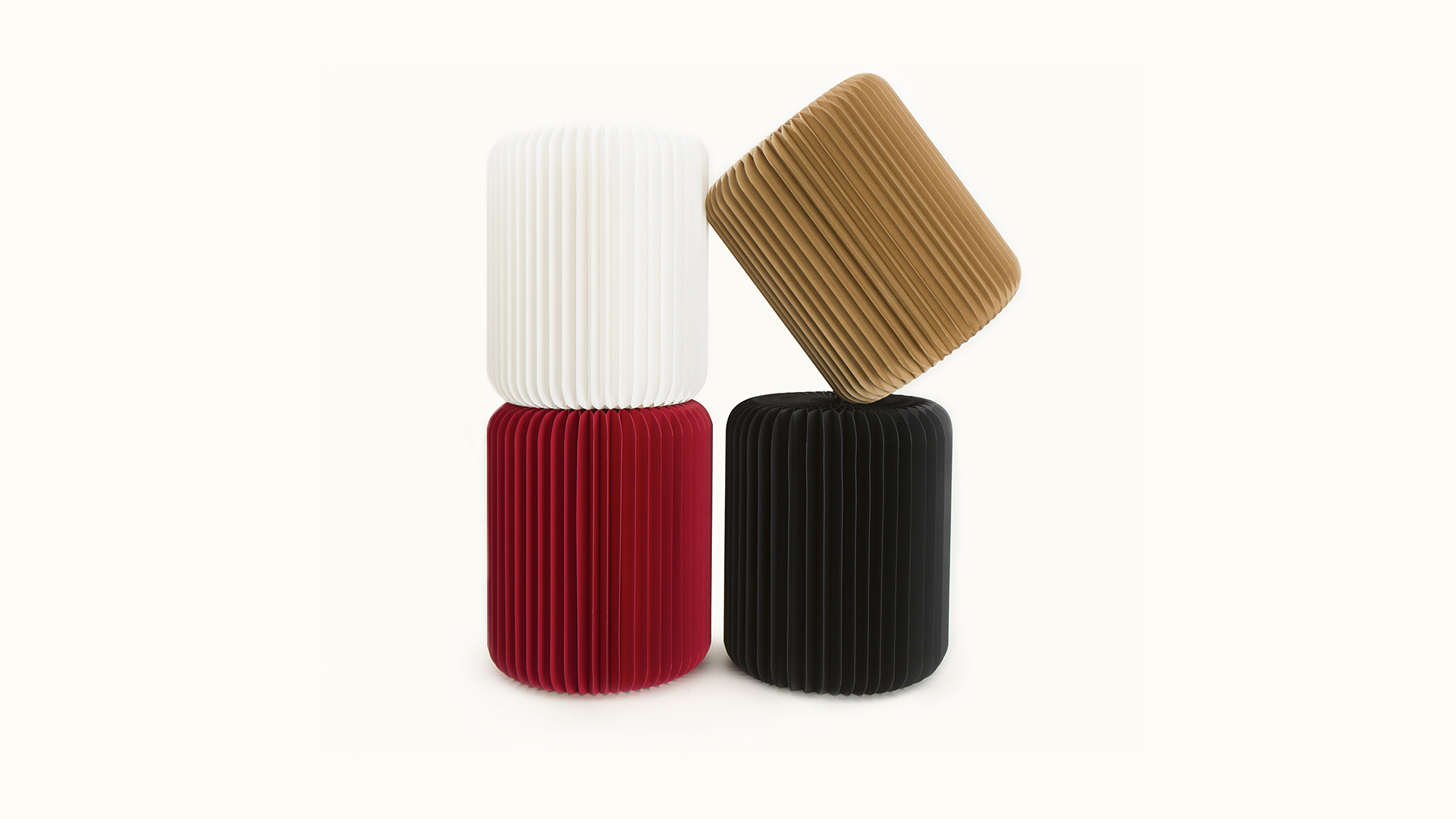 Paper crafting is generally associated with scrapbooking, cardmaking, stamping, quilling and origami. Made-in-Italy brand Papirho brings paper and furniture design to the next level. Their design adapts to many styles and tastes.
Paper and card stock are the most widely used base material for all of these crafts because they lend themselves to a wide range of techniques including bending, folding, curving, cutting, painting, creasing, gluing, embellishing and even sewing and stitching.
Having said this, you need to think about paper art in a wider context, such as interior design. Lots of paper objects, combined with other materials as glass or wood, for example, are used nowadays as actual furniture, from lamps to tables.
Papirho furniture expresses creativity with a simple touch. Natural finishes and materials, soft hues, and harmonic lines enrich contemporary design. Whether vintage, Scandinavian, or industrial, with its deco touch, Papirho brings new life into all styles. 
Papirho is the new line of paper furnishing accessories that adapts to many styles and tastes. Dynamic and versatile, the tables, chairs, lamps, sofas, and armchairs in the line embrace infinite possibilities within compact packaging, the size of a book.
As the symbol and expression of rebirth, lights warm the atmosphere and play with shadows to shape the environment around us.
Papirho PAPER LAMPS lamps are everything you desire: they combine oriental elements with contemporary design in an adaptable and malleable object to brighten your day or create soft light effects according to your tastes.
Made using a design coming from the land of the rising sun, the PAPER LAMP is a dynamic, attractive deco object which is perfect for every environment from the bedroom, the living room, and the office.
Made of paper with a honeycomb structure, resistant and dustproof, with one single touch the PAPER LAMP can change into various shapes for different designs and adjust the intensity of the light to create the perfect setting for every occasion.
Simple, elegant, modern, original, unexpected and one of a kind. The folding PAPER TABLE is extremely light (just 4.3 kg) and easy to move to create a welcoming corner for guests with a single gesture or a useful tabletop in any situation. It is extremely compact when closed and the handles it is equipped with make it easy to carry.
The PAPER TABLE can be folded quickly and is perfect for limited spaces. Suitable for any décor style it is the ideal solution to rethink home environments and decorate them in a new and original way, according to personal taste and occasions for use.
The honeycomb structure of the paper makes it ultra-resistant, supporting up to 50 kg. The special surface treatment makes it splash-resistant and water-repellent.
The PAPER TABLE is available in four different colors and is equipped with a rigid, transparent plexiglass tabletop which enhances the modern design and makes it suitable for any use.
The perfect solution for rooms of all sizes, the Papirho PAPER BED is a piece of furniture made completely of paper. It can be used not only as a bed but also as a bench and a sofa according to your needs.
To relax, read a book, furnish a limited space and welcome unexpected guests, the Paper Bed is an innovative object and an essential and handy solution.
Light and compact it can support up to 100 kg to provide everyone with the experience of lying down on paper without forsaking comfort; it also includes a mattress to place on the honeycomb structure that folds to fit the various solutions.
Versatile and completely transformable into different pieces of furniture, it can open up to more possibilities: a perfect space-saving item to be kept closed in case of necessity or to be used to furnish large or small rooms.