Architecture
The climate-responsive installation by Pininfarina Architecture at Fuorisalone 2021
The structure, called URBAN LOUNGE, will be part of RoGUILTLESSPLASTIC, the international project curated by Rossana Orlandi that aims to raise awareness around the re-use and recycling of plastic.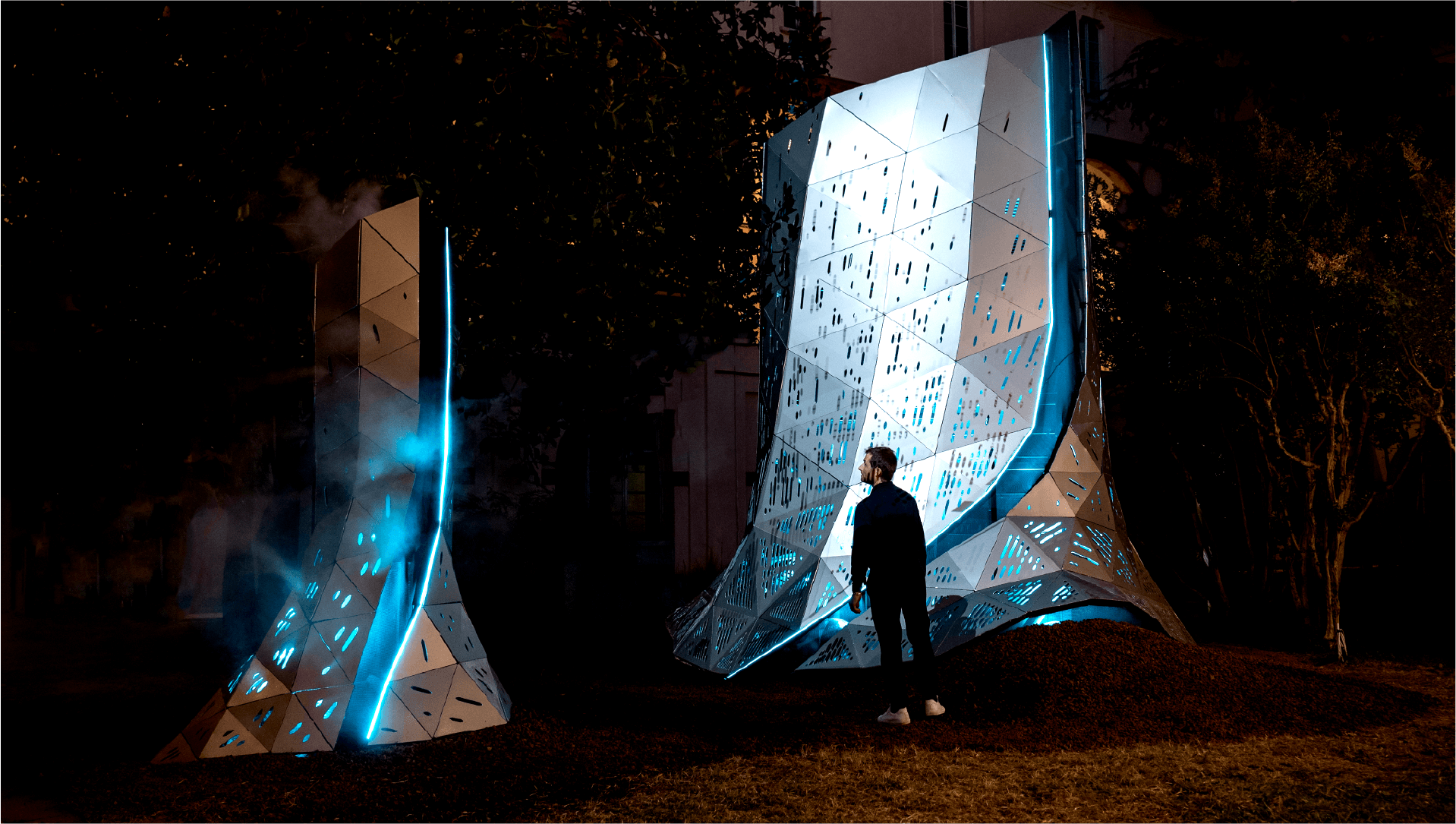 URBAN LOUNGE by Pininfarina Architecture is conceived as a responsive public space that can take advantage of the specific local climate and surroundings to maximize user comfort and active microclimate mitigation strategies.
Exploring how urban outdoor spaces can be operated to fight against climate change, the installation improves outdoor comfort by introducing passive and active strategies that are tailored to the local climatic conditions.
Outdoor comfort is influenced by environmental parameters such as solar radiation, humidity, air quality and wind speed.
Manipulating these parameters, Urban Lounge assesses outdoor comfort.
The overall structure is realized through the use of recycled and recyclable plastic.
The goal is to demonstrate that plastic materials do not generate negative externalities as such, but that they can instead be extraordinary resources for a more sustainable future.
The primary culprit of pollution is not plastic itself but its misuse and its abuse.
The exhibition aims to educate on no-waste behavior and to overturn the general opinion about plastic by using design to transform debris into pure emotions.
The cladding, the substructure and the integrated furnishings of the installation are to be realized through a design for manufacturing methodology and digital manufacturing techniques.
A recycled plastic fiber will be 3D printed to shape the structure's fluid lines, blending them within their natural surroundings.
Three main components of the installation are arranged around a magnificent tree to contribute, in a bond between nature and technology, to the quality improvement of the surrounding environment through an urban air purifier, mist water sprayer and a circadian lighting system.
Environmental awareness at Milan Design Week: don't miss Carlo Ratti's floating spheres will show how much CO2 trees capture.
How URBAN LOUNGE works
The urban air purifier contributes to air renewal while absorbing toxic substances;
the water nebulization system keeps the environment humid, favoring the growth of plants while lowering the perceived temperature;
the lighting and sound system emits sounds and images aimed at educating visitors to a more conscious use and consumption of plastics
The project has been developed thanks to the collaboration of Pininfarina with important technical partners:
designed by Pininfarina Architecture in partnership with Indexlab
engineering partnership Eco2zone
manufacturing partnership Exgineering and Design Differente
manufacturing partnership Eurocooling