Architecture
People first: Perkins&Will designs for the greater good
A global, multidisciplinary architecture and design firm, Perkins&Will is founded on the belief that good design has the power to uplift lives and strengthen society.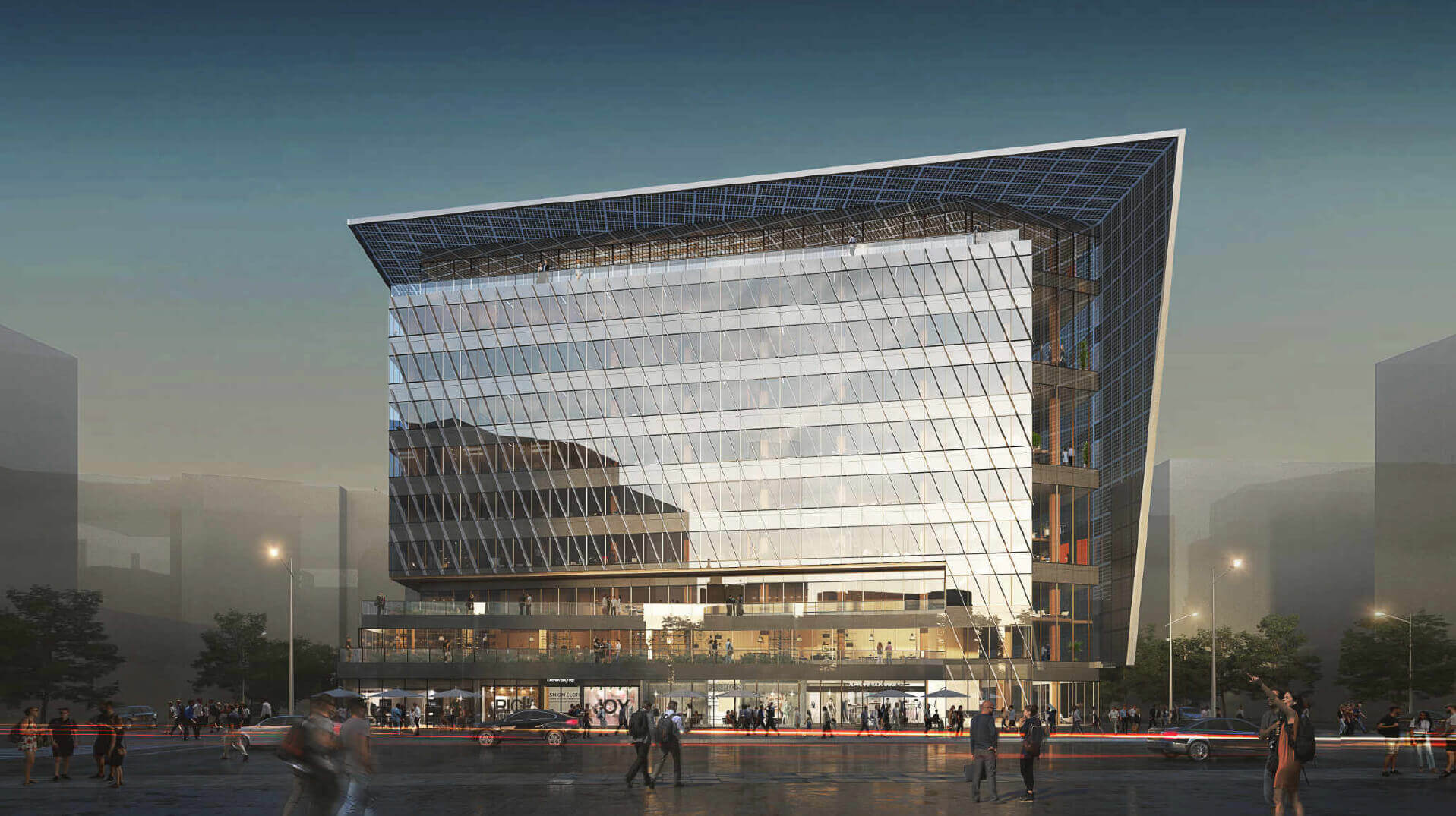 A century ago, Larry Perkins and Philip Will Jr met as roommates at Cornell University, shared a tiny office in Chicago afterward, and designed their first project together, a house in Illinois, for a fee of 15 cents an hour. Perkins&Will today is ranked among the top global design firms, with more than 1500 professionals, 25 studios all over the world, and hundreds of award-winning projects.
The essence for Perkins&Will is to create humanistic environments that comfort, shelter and perform on different, significant levels: socially driven projects and high-performance structures respecting and protecting the planet, as well as responsible and responsive buildings that reflect social and environmental concerns, signed by a company that every year donates 1% of its services to pro bono initiatives.
National History Museum – Shanghai
A massive structure in Shangai's Jing'an Sculpture Park, the National History Museum is inspired by man's relationship with nature. Every part of the museum is open to human interaction, including the exterior: its shape recalls the harmonious proportions of a nautilus shell, spiraling around a sunken pond that collects rainwater from the museum's vegetated roof and provides evaporative cooling.
VanDusen Botanical Garden Visitor Centre – Vancouver
The VanDusen Botanical Garden Visitor Centre is another successful Perkins&Will's example of integration between architecture and nature.
Using on-site, renewable sources, the Vancouver undulating facility takes the shape and the properties of an orchid: this gigantic flower is rooted in its own place, gently adapting to the site, operating pollution-free and promoting health and wellness.
Curious to know more about iconic architecture firms? Don't miss Brand Story – HOK.
Princess Nora Bint Abdulrahman University – Saudi Arabia
Keeping in mind the limitations women experience in the Saudi Arabian society and public life, this place acquires importance being entirely dedicated to women's advancement, where women are also part of the staff and of the administration system.
The design of the largest women-only university in the world had to be in line with the region's materials, heritage, and society: a multidisciplinary private space for students to remove their veils without being seen and at the same time the kind of transformative design that Perkins&Will aspires to deliver: making a difference in contributing to a country's vision of leadership.
The United States Coast Guard Headquarters – Washington DC
For the architects, this was the occasion to celebrate the history and dignity of the United States Coast Guard with a 1.3 million square foot venue that reflects the organization's dynamism and flexibility.
Embedded in a National Historic Landmark overlooking the Anacostia River, the building is broken down into smaller parts and terraces to value its context and honour its landscape.
Rush University Medical Centre – Chicago
With hospitals and doctors fighting a pandemic, at Perkins&Will they couldn't be prouder of their Rush University transformation project, completed in 2013: the Rush medical center today has proved to be one of the best and safest structures in the country, with the butterfly-shaped hospital tower specifically designed to provide treatment for an outbreak of an infectious disease.
Find out more about iconic American architects, don't miss Archi Icons – Steven Holl.