Furniture design
Playful use of this table is not only possible, but positively required
Each table is a living sculpture with a wide range of functions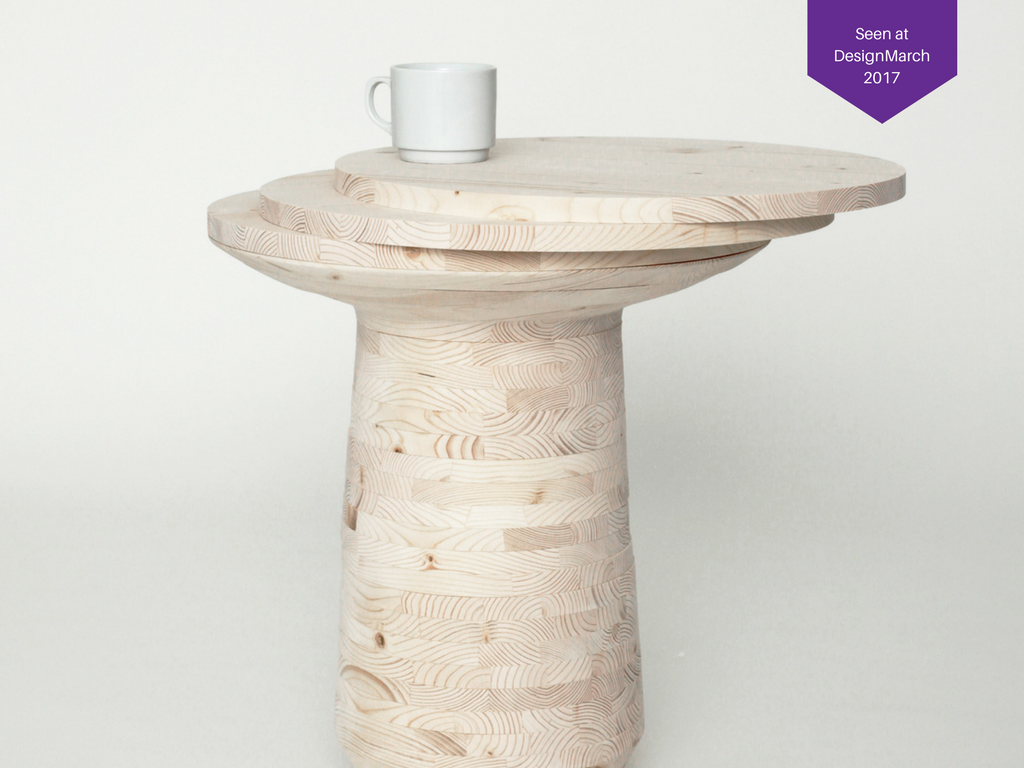 The Playwood series, made in Germany by Hamburg designer Silvia Knüppel, lives up to the promise of its name: playful use of this table is not only possible but positively required. ­
The table is made up of 33 loosely stacked individual layers of solid wood, reminiscent when fully closed of a classic side table – but only at first glance.
Each of these 33 leaves can be removed from it were required and used as a tray, chopping board, or shelf, dissolving the table's compact, clean lines and transforming what appears to be a workaday piece of wooden furniture into a dynamic, living sculpture with a wide range of functions.
New Playwood table
A new version of Pl(a)ywood #2 made in beautiful oak wood (oiled) has been shown in during the Milan Design Week 2017, at:
20 Years of New Creativity – SaloneSatellite / Salone Internazionale del Mobile
Planets and Stars of new creativity – Fabbrica del Vapore
Know more on their official website.