Home appliances
This fragrance-filled hanger rotates like the hands of a clock
The versatile 'Ploud' Hanger lets users hang clothes in two ways: hang them traditionally or rotate the arms into a clip and fasten them securely.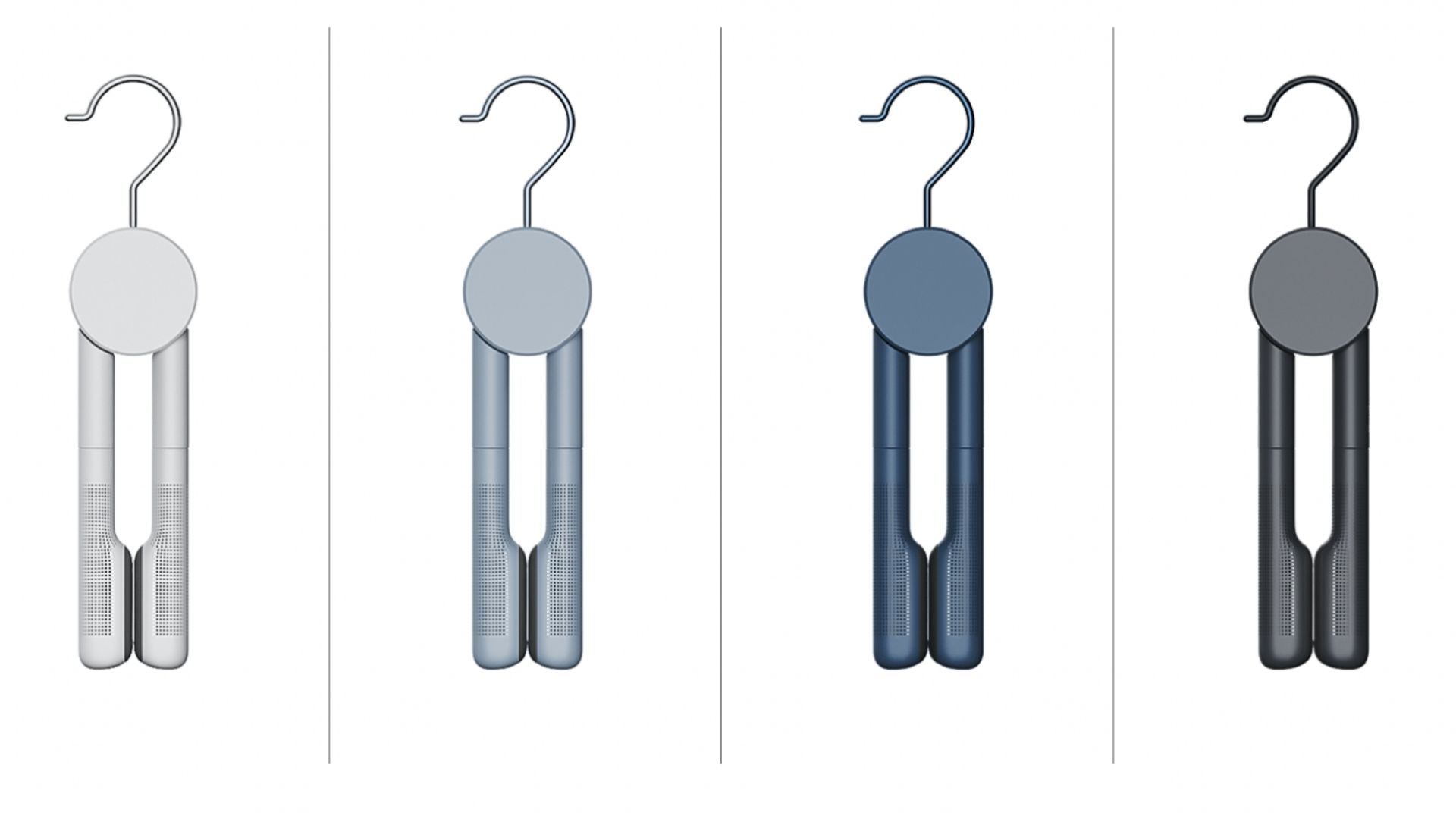 Designer SooA Choi drew inspiration from a clock when designing Ploud, a conceptual hanger with versatile arms that rotate like the hands of a clock.
It features a hanger body with a circular control unit, which houses the necessary mechanics for the two hanger bars to rotate on either side.
The modified hanger arms can be used in any position within the rotating radius to accommodate a large number of essentials.
Meanwhile, anti-slip rubber pads can be used if necessary—simply rotate the end of each arm as desired.
Designed to clip off in the middle, these sections of the arms reveal a hollow centre into which scent sticks can be inserted, emitting fresh odours through the perforated hardware.
Choi envisions a collection of interchangeable scent sticks that can be purchased alongside the hanger unit. 
Ploud: Not your average hanger
Having the right hangers is essential for keeping well-maintained clothes.
Sure, good-quality wood and plastic hangers will work fine, but sometimes a hanger with a more advanced design can make the world of good.
Ploud is exactly that, featuring a contemporary design, versatile function and cool, integrated scent feature.
It's an innovative way to transform an everyday item, which can be used to hang shirts, pants, coats and dresses in the traditional sense.
Meanwhile, accessories like ties, bags or even blankets and scarves can be clipped.