Home appliances
Playfully sprinkle flavor on your food with Cheffy
Displayed at Milan Design Week 2022, Renaud Defrancesco innovatively crafts Cheffy – one-of-a-kind salt and pepper mills for Danish kitchen brand Rig-Tig.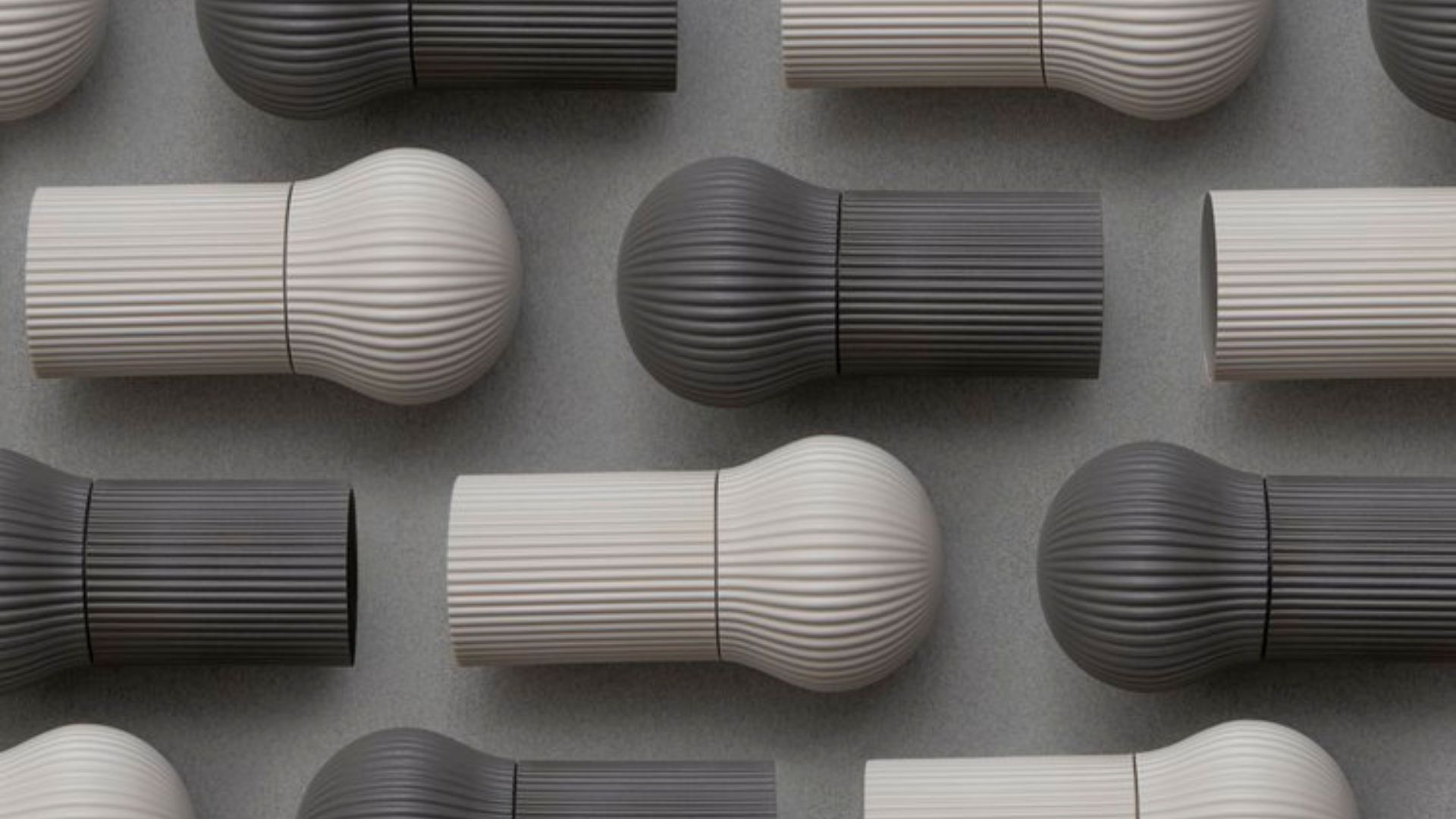 Displayed at Milan Design Week 2022, Switzerland-based Renaud Defrancesco innovatively crafts 'Cheffy' for Danish kitchen brand Rig-Tig – one-of-a-kind salt and pepper mills blending smart, functional ergonomics with a playful design aesthetic.
Skillfully experimenting with materials as well as testing their limits – Defrancesco's extraordinary work lies at the intersection of craftsmanship and technological innovation.
Integrating conscious design, his goal has always been to brilliantly fabricate useful long-lasting products embodying smart details.
Translating to 'just right' in Danish – Rig-Tig is a kitchenware brand that harmoniously combines form and function in perfect balance. 
"Getting every detail just right is one of our core values – we don't simply deliver trend-setting kitchenware, we offer it at affordable prices, while keeping nature's limited resources in mind, whenever possible" says Rig-Tig.
An essential in the kitchen and the dining room – aromatic freshly ground salt and pepper are indispensable in most dishes and Cheffy's soothing muted hues beautifully evoke the condiments.
A feast to the eyes equipped with a ceramic mechanism, this alluring minimalistic object is extremely durable and can withstand daily wear and tear for years to come.
With a charmingly witty touch resembling a chef's hat – it seamlessly features classic but stylish lines, clean streamlined grooves and a soft, gentle contour with a rounded top.
"The rounded shape on top of this object becomes one with the palm of your hand" Defrancesco adds. 
Effortlessly easy to operate and simple to refill without spills – it offers a good grip and is easy to grind thanks to its vertical texture.