Lighting design
From popup books to a light fixture, recreating the same magic!
The idea of Popup Lighting was to turn every day icons into artistic and elegant lamps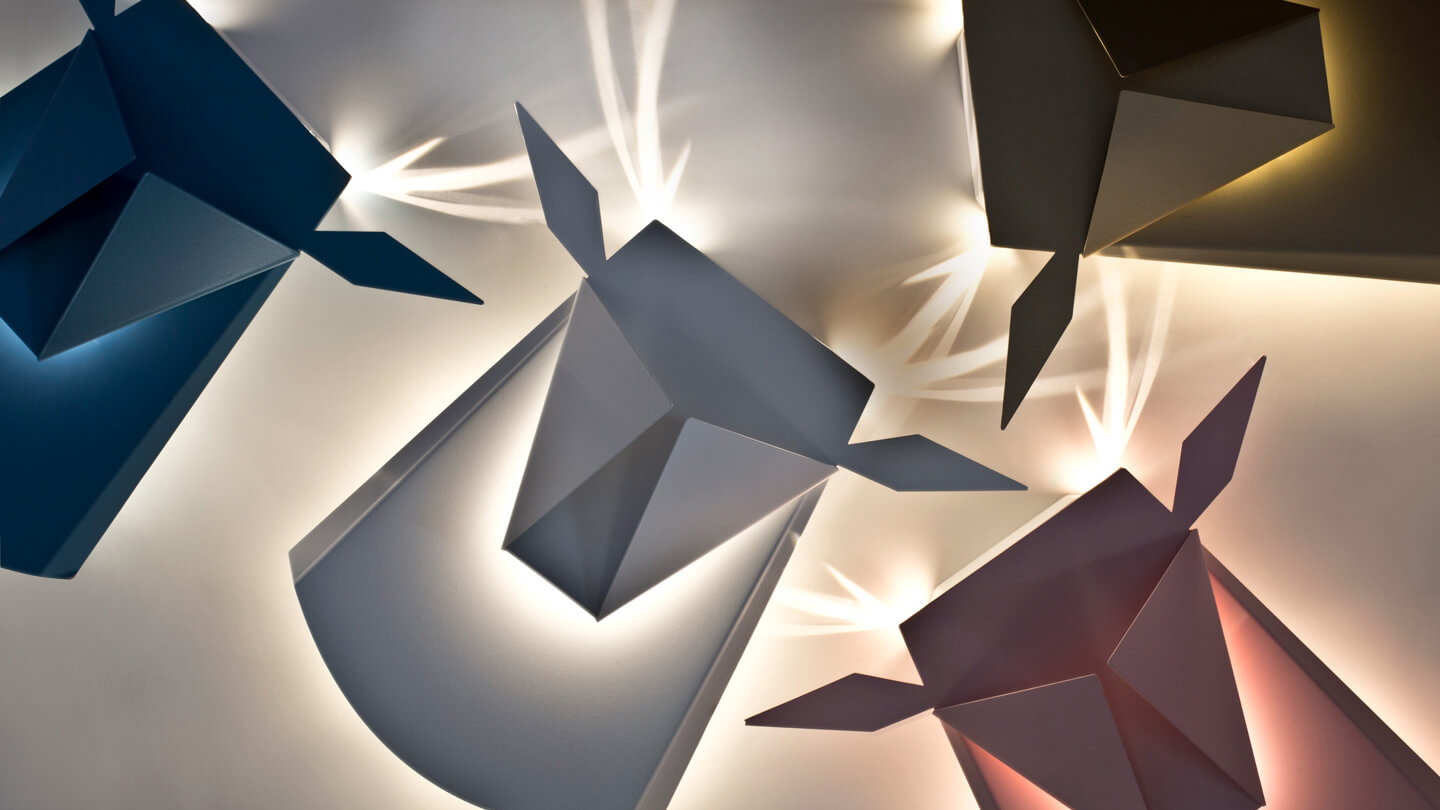 Popup Lighting is a light fixture inspired by popup books. The clean shape of the lamp is amplified by the light's reflection on the wall, creating a 'wow effect' and making the ambiance in the room magical. Bringing back that excitement and naivety we felt when we opened our first popup book in our childhood.
Growing up, those feelings of magic and fantasy were getting harder and harder to find. That's why she created Popup Lighting.
She always felt that there was something magical about light, so, with this passion for art and design, Chen has created a light fixture that would bring those nostalgic feelings back into everyday lives and, by doing so, allow to share them with friends and loved ones.
The Deer Head
The Deer Head lamp is a wall-mounted light fixture that can be used to light a multitude of spaces. It's a classic wall piece given a contemporary and sophisticated interpretation. When lit, the Deer Head lamp creates a magical ambience.
It is perfect for any situation: romantic moments in intimate spaces or magical fantasy in a child's bedroom. The gold aluminium deer head is a decorative lamp, made of painted, folded aluminium and steel. It is available in 6 different colours (gold, silver, black, white, blue, pink).
About Popup Lighting
Popup Lighting is a young Tel Avivian company lead by Chen Bikovski and Sarig Shinar, specializing in light fixtures under the concept of lighting transforming into different fixtures in an artful way. Popup Lighting was made to bring a unique ambience to any space.
The game of lightand space turns the lamp into a work of art, painting itself all over again every time it's lit. With a simple flip of the switch, beams of light turn into brush strokes and the lamp dramatically changes the atmosphere, setting the mood and sparking the imagination.