Technology
Ready, set, cook! The Njori Tempo is a portable smart cooker for adventurous chefs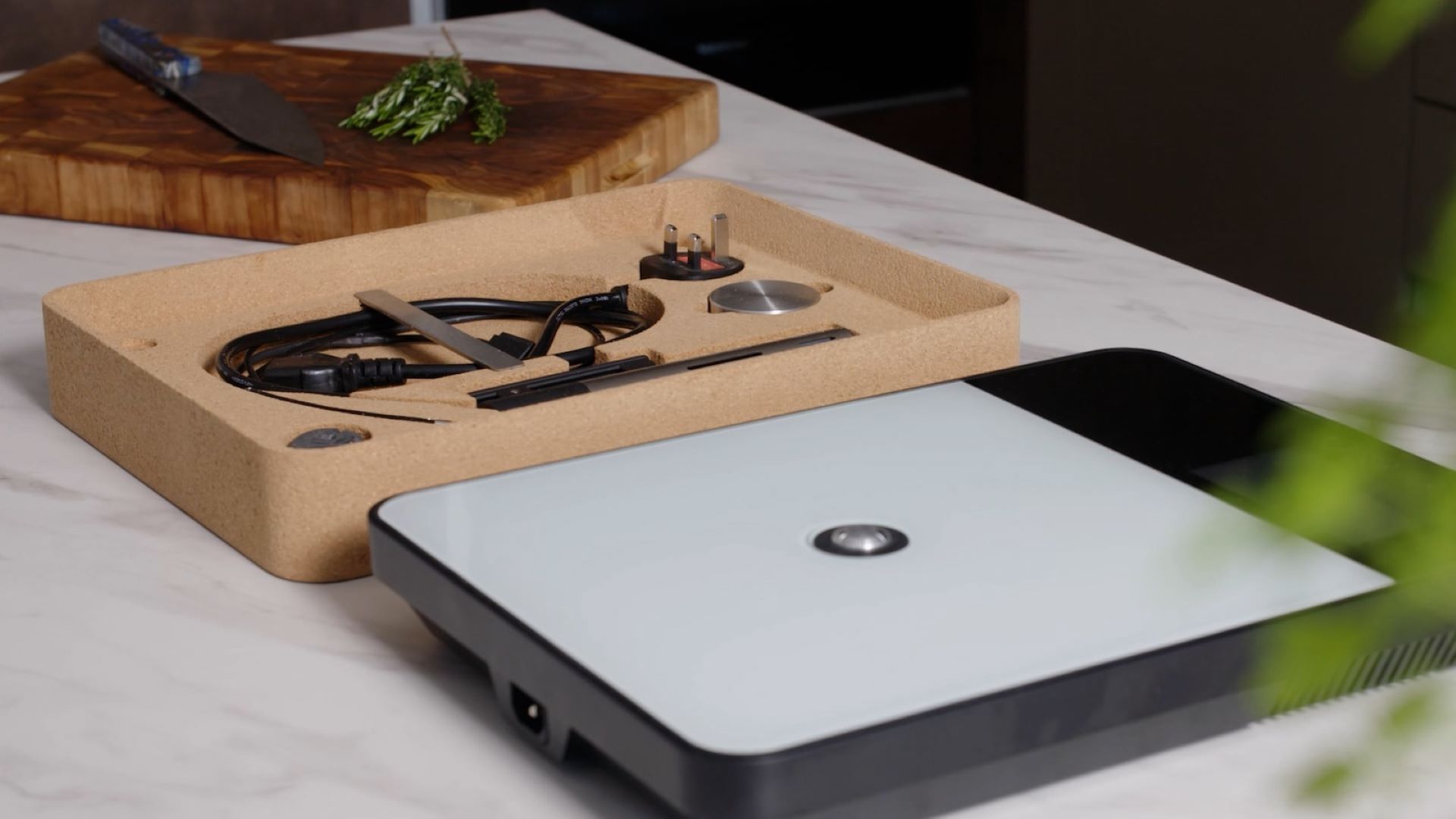 Great food meets great design in the all-in-one Njori Tempo that puts an end to cooks blaming their tools.
Good design should make everyday life easier and what's one thing we do every day? Eat. Over the last year, the kitchen has established itself as a place of comfort and a revival in home cooking has piled pressure onto those who consider themselves a clumsy cook in a world full of seemingly capable chefs.
Fortunately, purpose-built gadgets are popping up to make the leap between the two a little easier. The Njori Tempo is one such gadget, a compact smart cooker designed for adventurous chefs and wannabe professionals all the same.
Currently drumming up support on Kickstarter, the Njori Tempo is a portable smart induction hob that comes in a stylishly sleek, compact unit packed full of culinary tech, including a feedback loop that enables the user to set and maintain a precise temperature for sous-vide, deep-frying, shallow-frying or slow-cooking.
Replacing the countless appliances that take up cupboard space with an easy-to-use all-in-one, the Njori Tempo comes with a series of preset modes and hand accessories, integrated scales, an assortment of probes to test the temperature of the food and an ergonomic dial to make delicate temperature adjustments that dictate the food temperature.
Lifestyles, along with cooking routines have become increasingly flexible. Discover how to hang up your stovetop with Ordine!
It's no surprise that Njori was founded by a pair of design engineers-cum-food enthusiasts. Together, Jack Raison and Nick Orme wanted to find a way to offer professional precision to home cooks. Over ten possible features and techniques include deep frying, slow cooking, probe cooking, water circulation and probe temperature control.
"Njori was founded over a love of great food and great design," explain Raison and Orme. "As product designers and keen cooks we faced a common problem when experimenting with new recipes and techniques – lack of accuracy, and too many single use kitchen gadgets, taking up space in our kitchens."
The fanciest of all its capabilities is the sous-vide mode, not least because of the way it sounds. Combining the water circulator and temperature probe, the Njori Tempo turns any pan into a water bath, perfect for gently cooking vacuum-packed produce. A deep frying mode does a similar thing, using the probe to automatically correct temperature as cold ingredients are placed into a pan.
Beyond a multitude of functions, one way thought they could achieve this is with precision. The Njori Tempo can measure, monitor and regulate temperature and weight both before and whilst cooking.
The sprung, direct contact temperature sensor continually monitors the pan temperature as you cook. The Tempo then regulates the power to maintain your desired temperature to ensure consistent results every time.
Smart cooking, smart design
Despite all that it can do, the device has an extremely sleek and compact design that makes it easy to store, transport and compact enough for even the tiniest of kitchens. Plus, all the accessories and cables pack neatly into its cork base so it can be packed away or stored on a standard bookshelf – perfect for today's smaller kitchens and urban living space.
"This was a high priority when first designing the product," says Raison and Orme. "When in use it won't take up valuable space on your worktop and when not in use, it can be stored on a bookshelf alongside your favourite cookbooks."
Raison and Orme spent three years developing the Njori Tempo, working with experienced electronics engineers to develop the power and control electronics in parallel with each other. Meanwhile from an aesthetic point of view, they have utilised the magnetic properties of their chosen materials to create a streamlined experience to match the product's design.
Straight out of the box, a patent-pending magnetic dial gives the user instant control over pan temperature, via the direct contact temperature sensor in the center of the glass. Several of the other accessories also attach via magnetic connectors.
"Every aspect of the user experience has been considered when designing the Tempo, from the design of the on-screen interface to the feel of the magnetic dial and buttons. We have tried to ensure the product is a joy to use from start to finish so you can discover your potential and fine-tune the recipes you're most passionate about."
Explore more stories on food and tech… Don't miss Carnerie: a countertop appliance for growing your own meat.