Technology
Nanoleaf are smarter lighting products with a playful design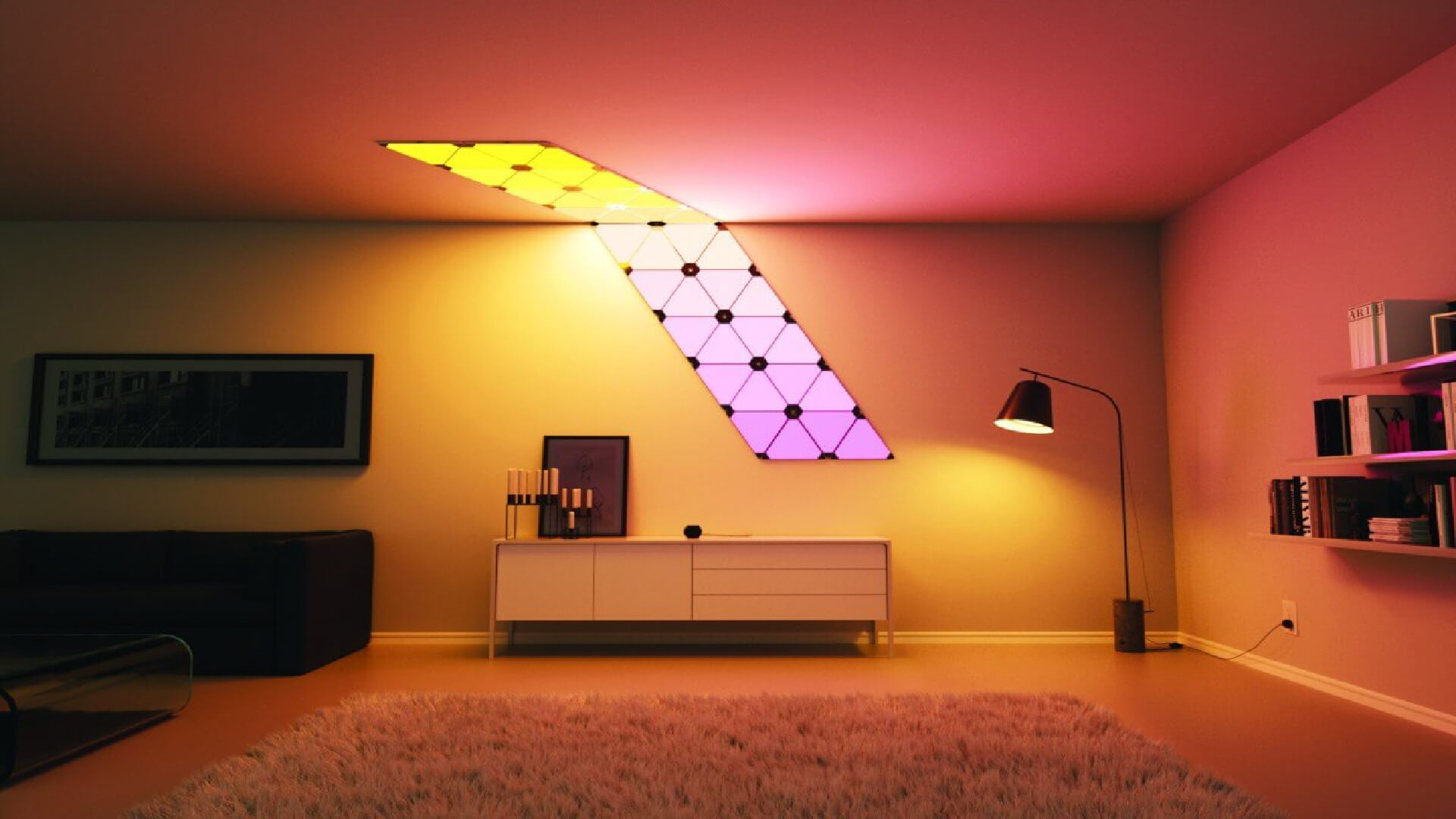 Nanoleaf is an IoT company, founded in 2012, that infuses thoughtful design to their products, creating intelligent technology to deliver ultimate personalization.
Nanoleaf is taking everyday experiences and converting them into extraordinary moments by transforming and reshaping how we interact with everyday objects, such as lights, through the use of smart technology.
Why Nanoleaf? To disrupt the lighting design scene through supreme customization
Nanoleaf is a global company specializing in decorative lighting installations. Their work aims to reshape the lighting industry landscape through the use of sustainable manufacturing processes, high energy efficiency, and innovative design.
The minds behind Nanoleaf – Gimmy Chu, Christian Yan, and Tom Rodinger
Nanoleaf was founded in 2012 by three engineers who wanted to give the lighting industry a shakeup: Gimmy Chu, Christian Yan, and Tom Rodinger. Knowing the direction they wanted to take with Nanoleaf, the three engineers surrounded themselves with a diverse team of problem solvers that think completely outside the box. With a clear direction and a disruptive mind, they developed a full-scale company after a year with offices in Toronto, Paris, and Shenzhen.
Curious to know more about innovative lighting designs? Don't miss Chasing elegant bubbles of light with Moooi.
Materials & Techniques – Modular light panels and LED
Centering around customization and personalization, Nanoleaf uses modular panels with small LED lights that run at a lower temperature than any other LED bulb. These modular panels are designed to be easily mounted as they are drill-free and include a mounting tape on the back. The infusion of thoughtful design and technological intelligence in the Nanoleaf panels allows users to create unique configurations to match each and every style; and the smart qualities of the product give users the freedom to set the perfect mood with just a tap of a finger.
Being an Iot and technology company, Nanoleaf's installations connect to WiFi and include a Rhythm Module, this allows for the panels to sync up, respond, and "dance" to music. In line with the smart product approach, Nanoleaf panels are completely flexible and are able to be operated through voice, touch, a controller, or the Nanoleaf App.
Style & Aesthetics – Myriad colors and shapes
Nanoleaf offers 3 basic light modules, each with different shapes: a triangular panel, a square panel, and a hexagonal panel. These shapes allow for complete freedom of design as they can be put together in infinite ways and adapt to all kinds of settings. Users are not only able to create their own combinations but are also able to customize their design even more by choosing from over 16 million colors for their lights.
If minimalism is more your style, a white light able to create a crisp or gentler ambiences is also available. Thinking of every moment of your day, Nanoleaf also offers a Daylight mode, this mimics the radiance of the sun and creates an ideal setting for a wake-up moment. A softer approach is the Sunrise setup, which mimics the soft tones of early hours.
The Hexagon Nanoleaf Shapes
One of the newest Nanoleaf product is the introduction of hexagonal-shaped panels called Nanoleaf Shapes, the introduction of this product complements Nanoleaf Canvas (square-shaped panels) and the Nanoleaf Light Panels (triangular shaped) to extend the freedom of design even more.
Adding to all Nanoleaf's product qualities, the new hexagonal panels include Nanoleaf's exclusive technology, LayoutDetect, which enables the seamless and smooth colour transitions in real-time.
Design memento – Sustainably unique
Nanoleaf's imperative is to disrupt the lighting design industry. Born as a technology and IoT company, Nanoleaf infuses the most innovative smart home solutions in all of their products and centers their design around complete customization.
And while their products usher technology and innovation, they work under the imperative that everything they create must and should be sustainable for both the environment and the company. For them, the key to success can only be measured by these two metrics.
The writer's comment – The customizable dream
Nanoleaf has created the perfect product. It allows you to customize its color and intensity so that it fits every mood and hour of the day and it can also be altered in design to fit every room, cranny, and nook in your home.
It is the dream decoration that never ceases to evolve with your tastes. Personally, I love the fact that it can be synced to your music and instantly turn your home into a dancing hub.
If you are curious to know more about lighting designs that create beautiful ambiances, don't miss Paint The Sun On Your Walls With The Halo One.