Technology
Yves Béhar's "Care Companion" robot keeps the elderly connected
The "emotionally intelligent robotic companion" is intended to help the ageing population connect with technology and continue learning in later life.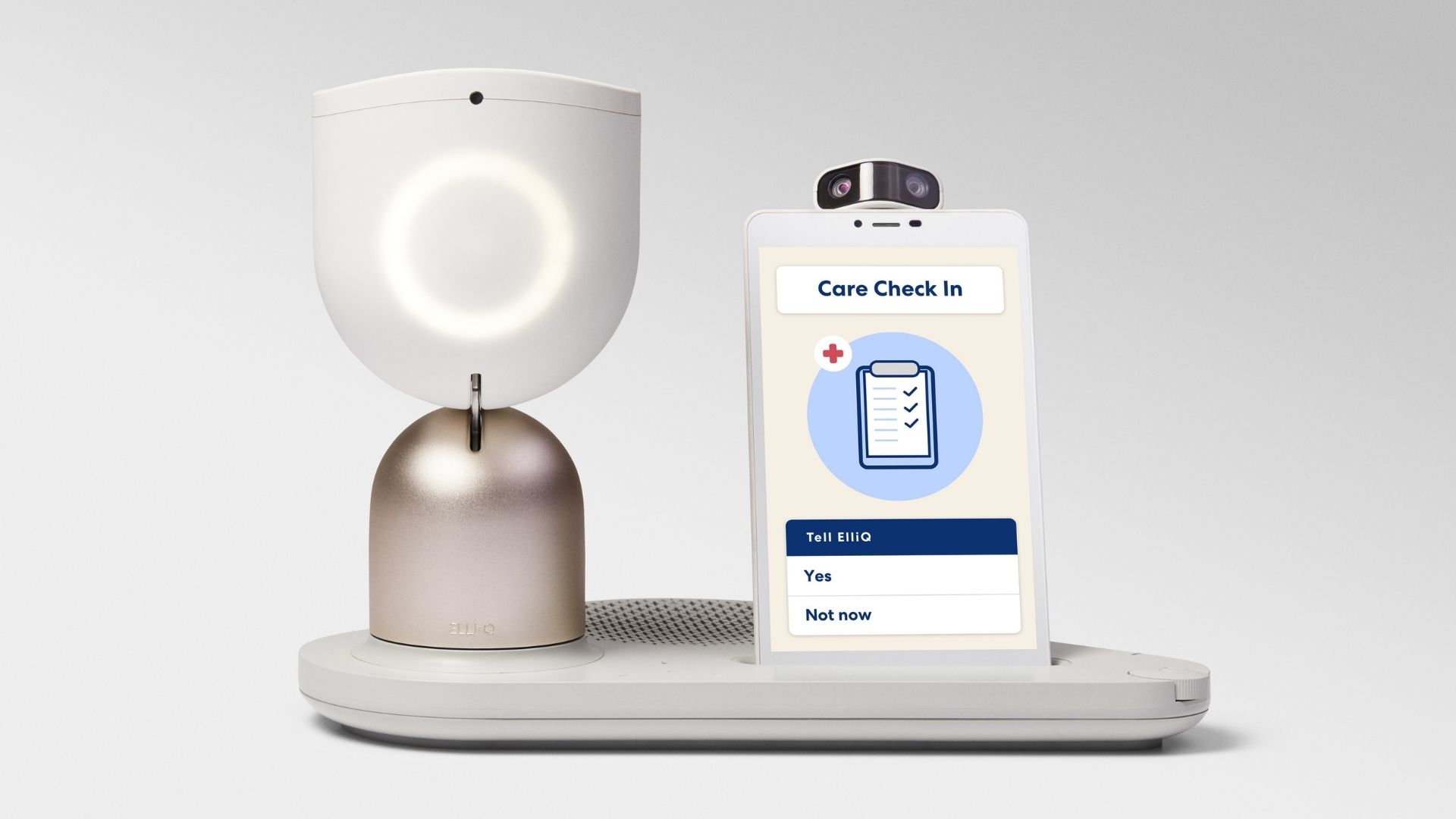 Yves Béhar's Fuseproject Studio designed the ElliQ robot to address the problem of loneliness and lack of social activity among ageing adults.
Developed in collaboration with Israel-based start-up Intuition Robotics, the "companion" considers the ways artificial intelligence could help its target audience with cognitive activity, whilst aiming to appear less complex and intimidating to its target audience.
Unlike current perceptions of robots as humanoids, the studio's design approach has resulted in a beautiful tabletop object with a screen and a companion structure.
It uses natural language processing, with computer vision and emotion detection capabilities calibrated specifically for the needs of older adults.
Onboard ElliQ are several elements that help to care for an elderly audience including:
Coach, which uses machine learning to send nudges to help users work towards certain goals, such as getting up more often, connecting with family, or learning more on a particular topic;
Connector, which allows them to easily video chat with friends and family, view photos, and connect to social media;
the Engager tool, which enables ElliQ to suggest music, play videos, read audiobooks'
and finally, Companion, which uses speech, lighting, sound, images and movement to convey emotion and support. 
During the design process, Béhar wanted to create a device that didn't look too much like a gadget so chose a combination of anodised aluminium and textured plastic in muted colours to help it subtly fit into its surroundings.
He also kept the screen and companion separate to encourage personification of the device.
ElliQ gets a commercial launch
Intuition Robotics has announced the official commercial launch of its digital care companion, ElliQ following more than five years of cutting-edge research and beta testing.
This included a "care program" that ran earlier this year featuring thousands of older adults that applied to use ElliQ.
Data showed unprecedented engagement scores with users interacting with ElliQ an average of 20 times a day for an average of 20 minutes a day, using ElliQ mainly for health and wellness support while spending time with ElliQ as a companion.
"Over the course of the pandemic, we've seen the devastating effect that loneliness can have on the older adult population," said Dor Skuler, CEO & co-founder of Intuition Robotics.  
"At the same time, we've seen ElliQ be incredibly helpful to our beta users and put a smile on their faces."
"While regular voice-controlled personal assistants are ambient and wait for a human command, ElliQ proactively initiates conversation and projects empathy to foster collaboration and trust, while employing the AI's character and multi-modal communication ability in generating unprecedented levels of engagement that successfully affect behaviour change."