Technology
Touché SE: the super sensitive synth controller with retro-futuristic appeal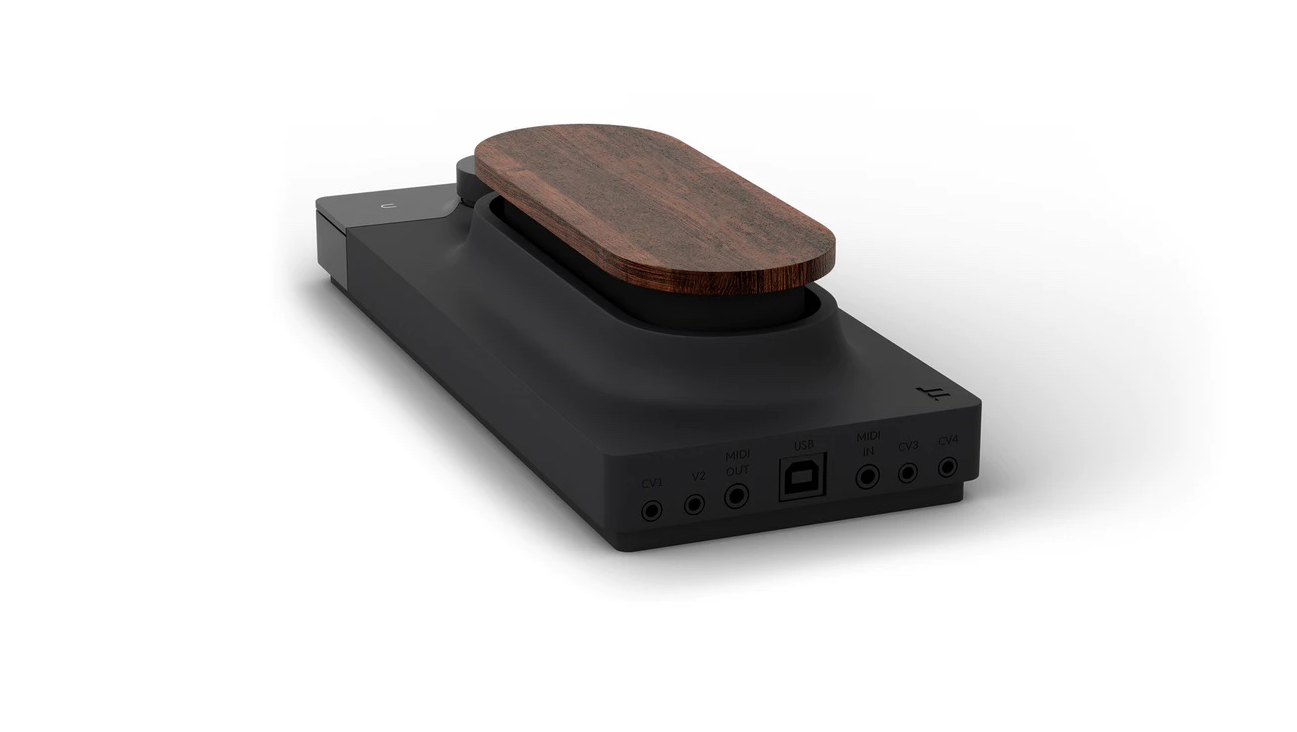 The Touché SE lets users manipulate sound with a touch of their fingertips.
There's few design objects that require as much care and attention when it comes to user experience as a MIDI controller. The quality of its function is tied up with the user's physical interaction—a truth that inspires the design and development of the Touché SE.
When Paris-based music technology company Expressive E came up with the Touché SE its aim was to develop the next generation of modern musical instruments. An evolution of its original Touché, it offers sound designers a beautifully engineered hardware instrument intended as part of a larger setup, either to create and control your own sounds or choose from a library of over 250 professionally designed software instrument sounds, fully mapped and ready to play.
Offering the same build quality and patented mechanism as the classic Touché, it also retains the same aesthetic. It looks simultaneously vintage and futuristic, with a sleek interface including a touch-plate surface. Where the previous model was made from mahogany, this time the design team has opted for a polycarbonate panel.
Beneath this is a mobile connection, which allows users to press down and up, running their fingers across the panel to create various sounds. With 4 degrees of movement, each direction on the control surface affects parameters and combines different movements for amazing effects.
The Touché SE is made up of three elements that are crucial in the music-making process—the cylinder, which converts pressure to exploitable data; the slider, which adjusts the lateral stiffness of the mechanism; and the encoder, which adjusts the sensibility of the top and bottom pressure sensors. With USB, CV, and MIDI connections, once music makers have mastered those three, they can incorporate a variety of other devices, all of which connect to the high-resolution sensing data from the Touché.
Interested in tools to take your creative production a notch up? Check out the TourBox Elite, turning digital editing into a gaming experience!
Touché SE adds depth to expression
The Touché SE is a sensitive tool that intends to bring emotivity and physical sensation to musicians in the realm of electronic production. "It feels natural and gives you a powerful connection with your music," explains the design team. "[It] responds to both the softest and lightest of touches, and the most intense and powerful of gestures—slides and presses take sounds from dark growls to soaring, angelic heights."
Danish artist collective Vertigo develops a hypnotic light & stage design installation for electronic music duo Den Sorte Skole: a custom made LED system ensures control over each single 'pixel' of light.