Technology
These concept earbuds are disguised inside a pebble-like charging case
Koishi is a wireless earbud concept by industrial designer Sjoerd Ramaker featuring earbuds that fit snugly into their stone-shaped case.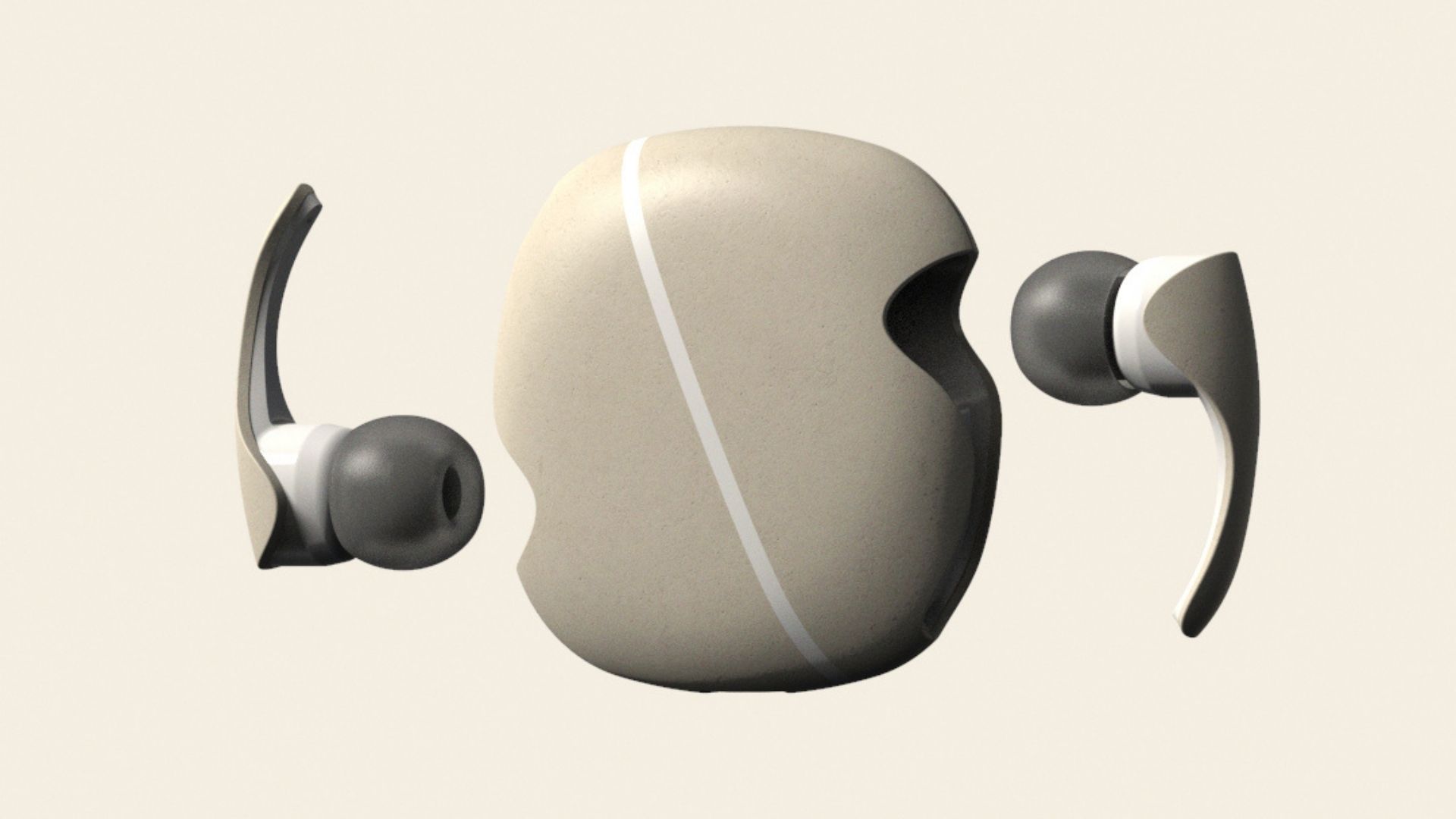 The concept is called Koishi (小石), the Japanese word for pebble, and includes a rounded charging case with a smooth shape and slight stone texture.
Into this, the earbuds fit perfectly into place to complete the outer case.
They secure into place thanks to integrated magnets that keep them safe when not in use. 
The earbuds are flush with a smooth shape and the traditional tail-like component found on most headphones.
Ramaker kept this element to give users something to hold onto when putting in or taking out the earbuds.
It features a sinuous outline that contours to the face to help keep the earbud in place. 
Koishi comes in three stone-inspired colours, all of which include an LED light strip that divides the case in half.
Disguised as a white band like those you see in pebbles found on the beach, it doubles as a charging indicator, letting users know if the case is charging the earbuds or if it's low on charge.
Koishi: Biophilic headphones
At first, it seemed impractical that the Koishi earbuds form part of the case's exterior as this would leave the inside of the case exposed to dust when the headphones are in use.
However, it also helps to alleviate one of the most stressful aspects of owning wireless headphones which is not knowing where they are. 
Okay, it doesn't resolve the problem entirely but it does let you know immediately if they are in the case or not, without having to open the case and find that they are not there.
Plus, it's this feature that imbues the design with a sense of calm and natural order. It helps feed into the biophilic themes Ramaker has opted to include throughout the R&D phase.