Technology
Explore this fun and useful way to store and share data
BIG-GAME crafts PEN for Hong Kong brand Praxis – a USB memory stick that feels at home on a desk, in a pencil case or in a pocket.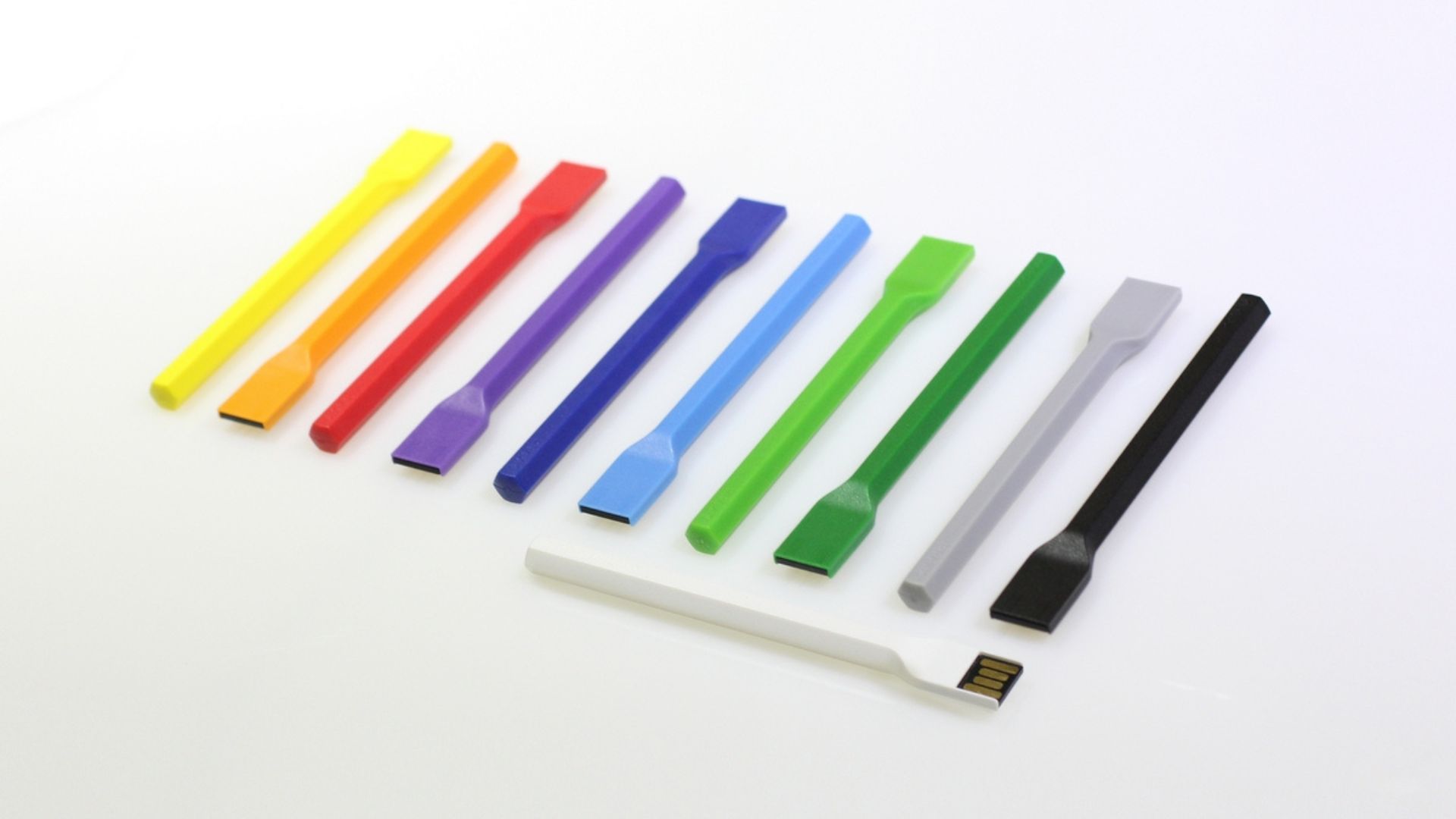 Industrial design studio BIG-GAME based in Lausanne, Switzerland skillfully crafts 'PEN' for Hong Kong brand Praxis – a one-of-a-kind minimalistic USB memory stick that feels at home on a desk, in a pencil case or in a pocket.
Brilliantly founded by Augustin Scott de Martinville, Elric Petit and Grégoire Jeanmonod, crafting an innovative mèlange of products and accessories – BIG-GAME describes its work as simple, functional and optimistic. 
With a diverse range of extraordinary objects – Praxis is a design and manufacturing company committed to quality production.
From desktop items to personal gadgets, household utilities and travel accessories – large or small eclectic products in their collection are brilliantly functional and chic on a daily basis.
Today, a USB memory stick is just getting smaller and smaller, to the point that one mostly ends up losing it. 
"We wanted to give PEN a shape that is familiar, practical, easy to find and by living in Switzerland we were inspired by the classic Prismalo from Caran d'Ache.
The shape of a good old color pencil seemed like an obvious choice – since we needed space for adding an inscription or a logo, too" says BIG-GAME.
Additionally, the diversity of refreshingly vibrant eye-catching colors makes it effortlessly possible for one to differentiate between the memory drives and ideal to organize the different sorts of information stored on them.
"This object is big enough not to be lost and comes in a variety of hues so it can be utilized to seamlessly organize data and it can further be printed with custom graphics!" BIG-GAME adds.