Technology
It's a Drone. It's a Plane. It's the new x-shaped Parrot SWING
It has a 60-meter control distance and plenty of sensors that allow for precise control in addition to an autopilot mode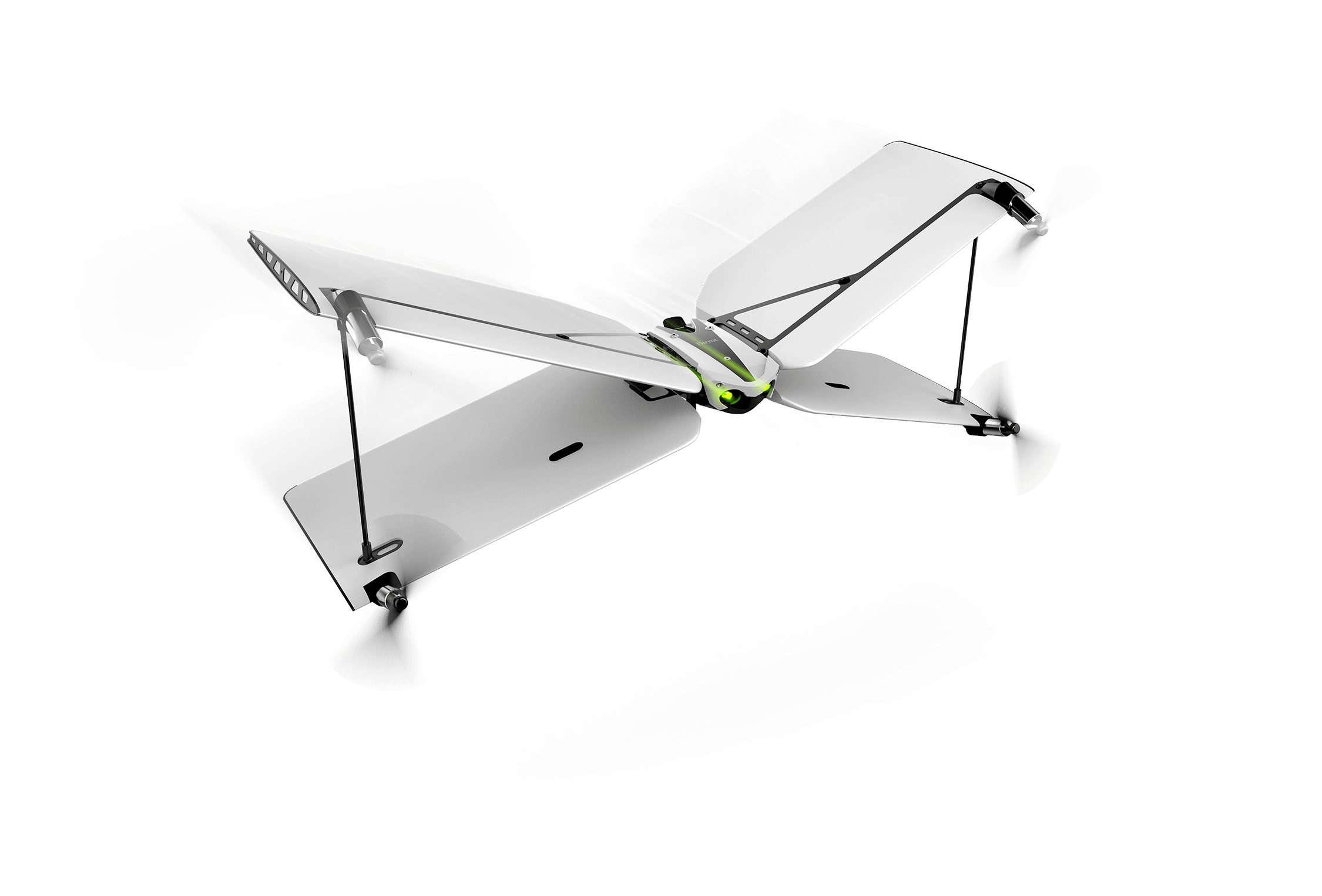 Thanks to the French drone manufacturer Parrot, choosing between a quadcopter and a plane is something that drone hobbyists won't have to do anymore. The Parrot SWING combines a quadcopter and a plane peculiarities in a single nifty piece of design and engineering excellence.
Quadcopter's Stability and Plane's Speed
The new X-shaped drone looks like your typical quadcopter. However, once it's in flight, things change. The genius design of the SWING drone allows it to tilt forward and become and a front-propeller plane.
When in the plane mode, this drone is capable of reaching a speed of 18 MPH. Having this dual functionality allows SWING to combine the stability of a quadcopter and the speed of a plane.
In addition to its dual functionality, the Parrot SWING comes with its own Flypad that allows you to precisely control the plane. The Flypad allows you to dock your phone into it to both control your drone and get in-flight information, such as speed and battery status.
Parrot Swing, Easy and Fun to Use
It comes ready with some pre-installed stunts such as the full loop and the barrel roll. You can choose to execute any of those maneuvers with a simple click. The SWING has a 60-meter control distance and has plenty of sensors that allow for precise control in addition to an autopilot mode.
Ease of use is a feature the makes Parrot's SWING truly shine in the drone world.
Parrot, with its technology, has done a pretty good job in taking the complexity out of operating this drone.
With auto takeoff and landing available, getting this drone into the air is literally a click away. All you have to do is press the takeoff button on the Flypad and the Parrot SWING is in the air and ready to rule the skies.