Technology
The Solelp mat turns stretching into an interactive game
Solelp is a smart fitness mat that uses LIDAR sensors and integrated LEDs to deliver real time feedback.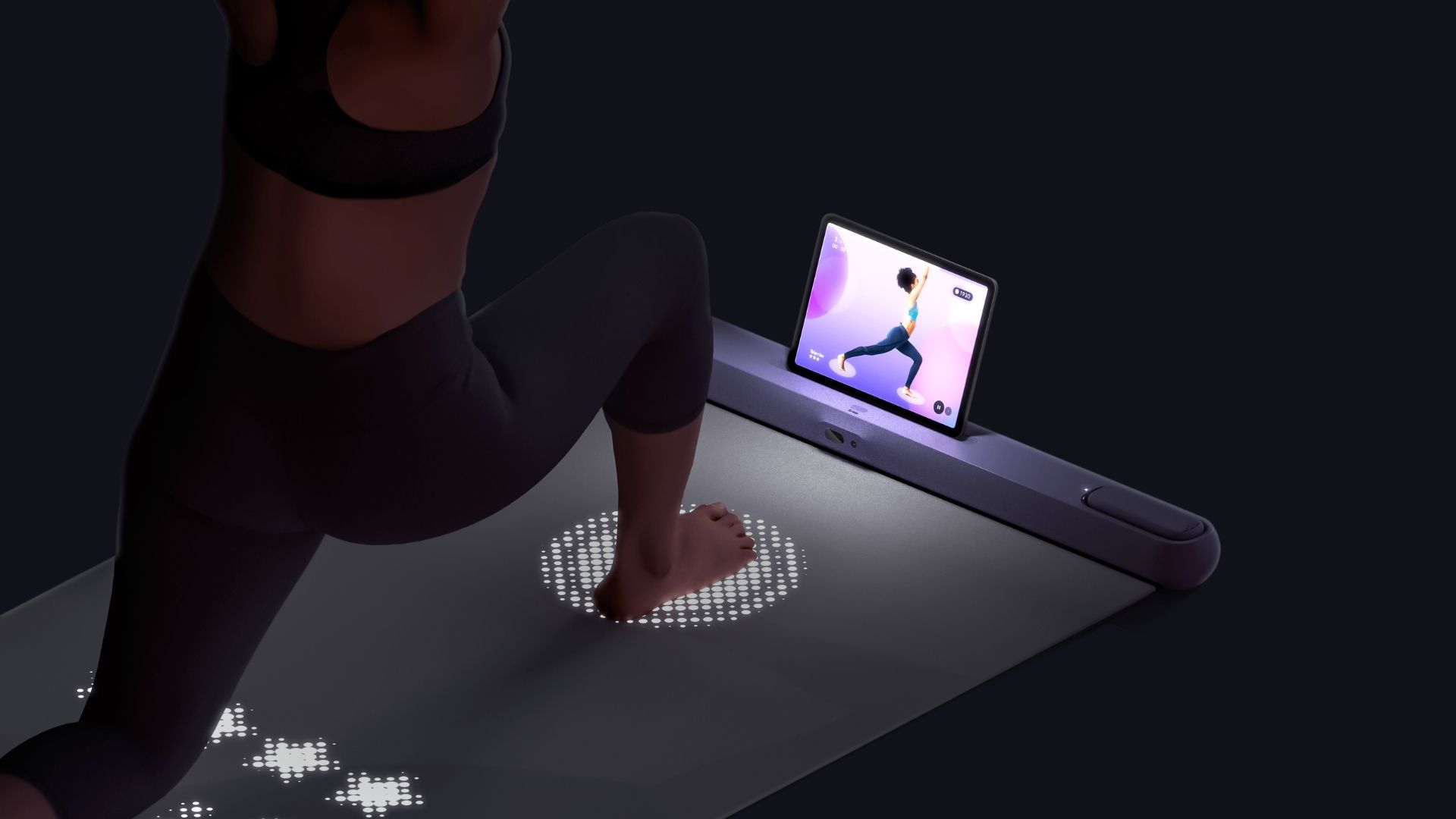 A lot of people today experience a painful back or neck due to bad posture, and we all understand that stretching regularly is essential for good posture.
However, many people usually had difficulty in finding stimulation to stretch on a daily basis. 
Stretching regularly is essential for good posture and yet today many people still experience back pain or achey necks because of slouched shoulders or standing incorrectly.
Regular stimulation through exercise is a great way to remedy these effects but few feel incentivised to engage. 
"The current process doesn't give an instant reward or joy like other exercises," says Korean designer By Minjco, who has created an interactive mat as a way to entice people into stretching.
It involves a gamified experience of the activity, which revolves around a yoga-style mat with integrated LEDs and a media station for plugging in your phone and following an instructor as you go.
"In order to motivate stretching, there must be an added sense of achievement and entertainment that people can feel right away," says By.
The integrated LED's guide the user alongside a video displayed on their phone, which slots into a bar at the head of the mat.
Then, a mix of motion sensors including a LIDAR sensor and camera pick up movement in the user, which is translated into certain rewards or milestones to make the game more engaging.
The gamification of exercise
These days fitness apps and gadgets often implement some form of gamification to make exercise more pleasurable and immersive.
It includes the addition of gamelike elements to fitness tasks like daily workouts, and strength training but also fitness tracking apps like pedometers or rep-counters that track progress and reward users for reaching goals and milestones. 
Here, Minjco has designed a piece of equipment around this concept, achieving an overall design that conveys the fun and energetic mood of the product.
With these features, stretching is no longer like homework, but instead a smart and fun activity, which speaks to the current trend in at-home exercise equipment like Peloton and the Forme fitness mirror.