Technology
The Sens.ai Headset promises a sharper, better brain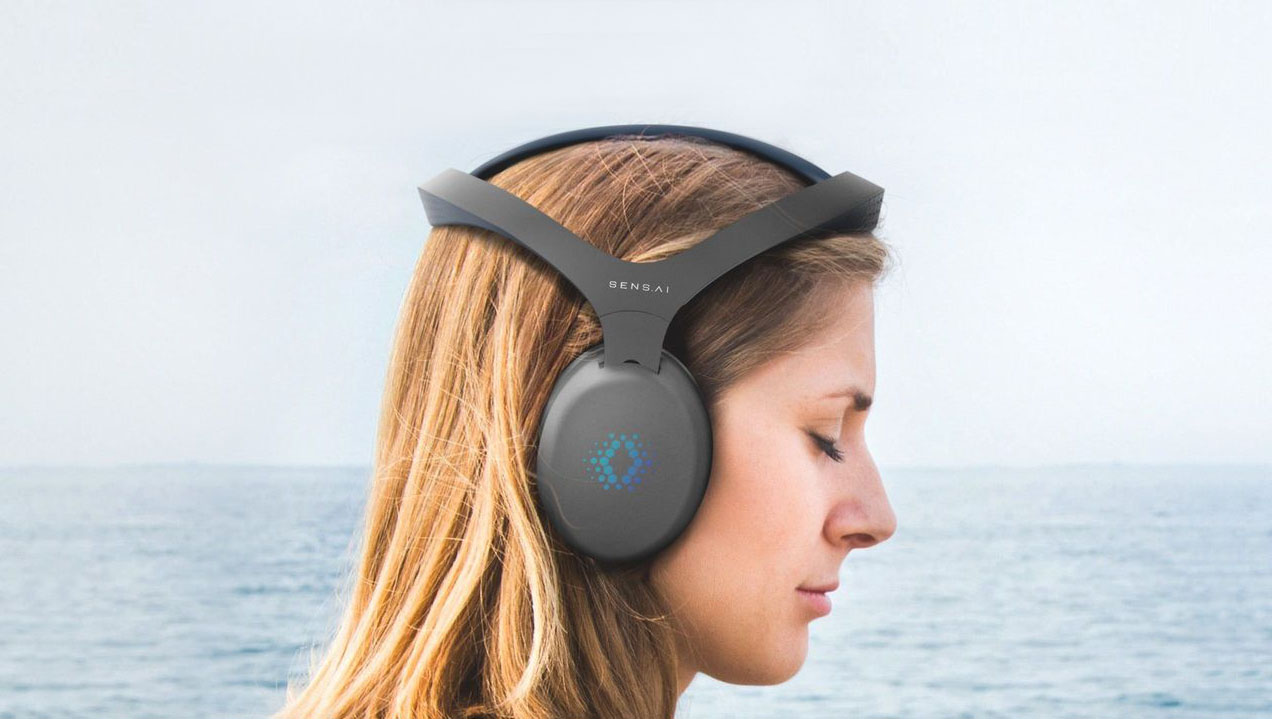 This neurotechnology headset promises to make advanced brain training accessible to everyone with increased focus and productivity as a result.
Sens.ai, a personalized neurotechnology company, launched its at-home brain training solution via an Indiegogo campaign in late 2021. After three years of research and development and five million Canadian dollars ($5M) of investment, the company is revolutionizing brain training with an abundance of industry-first technology innovations.
The headset features sensors that can take in data from the brain and body and use it to provide audiovisual feedback. They include gamma-grade sensors that can read the fastest brainwaves, while the Pulse Oximeter sensor monitors heart signals thousands of times per second, measuring heart rate variability and allowing the headset to tailor a training program to increase heart coherence, an indicator of a balanced nervous system.
It also incorporates photobiomodulation, a type of infrared light therapy used to stimulate grey matter. LEDs strategically placed in the headset send out light energy that is absorbed by photoreceptors in the brain, initiating metabolic processes that improve circulation and oxygen utilization, which according to the company, result in an "energy lift" and an "accelerated ability to learn."
Alongside its smartphone app, the headset offers guided and personalized programs for all of life's ebbs and flows, including focus, calm, clarity, creativity, mindfulness and deep work. Sens.ai's breakthrough technology is integrated into headphones, can be shared across users, and offers three use modes: Boost, Train, and Assess, which all work together cohesively to maximize results. Boost mode provides non-invasive light stimulation that adapts to user biometrics in real-time.
Bone-conduction headphones – How do they work? Check out Bone is a discrete set of headphones, which emit vibrations through the skull (instead of the ears) to play music.
Sens.ai makes personalised neurotherapy accessible to everyone
Personalization and real-time adaptation are key to effective brain training and are at the core of Sens.ai's design. Each user has a unique account and can access experiences during each session that are adapted in real-time based on the user's biometrics and personalized over weeks and months as users make continuous progress. The base-model Sens.ai only costs $999 on Indiegogo, which the company plans to produce a limited number of devices that will be available in May 2022 with additional production runs thereafter.

"Our goal is to bring professional-grade brain training found in the best clinics to the comfort of your living room," said Paola Telfer, CEO, and founder of Sens.ai. "Elite clinics aren't accessible and can cost a client anywhere from $8,000-$20,000 depending on treatment type, while our system offers cutting-edge training at a fraction of the cost with unlimited use and greater ease and convenience."
Interested in devices boosting your mind skills? Mendi strengthens your brain for improved mental well-being, performance & overall health.