Furniture design
Reform Lab 3D prints "sculptural masterpiece" from wood-based composite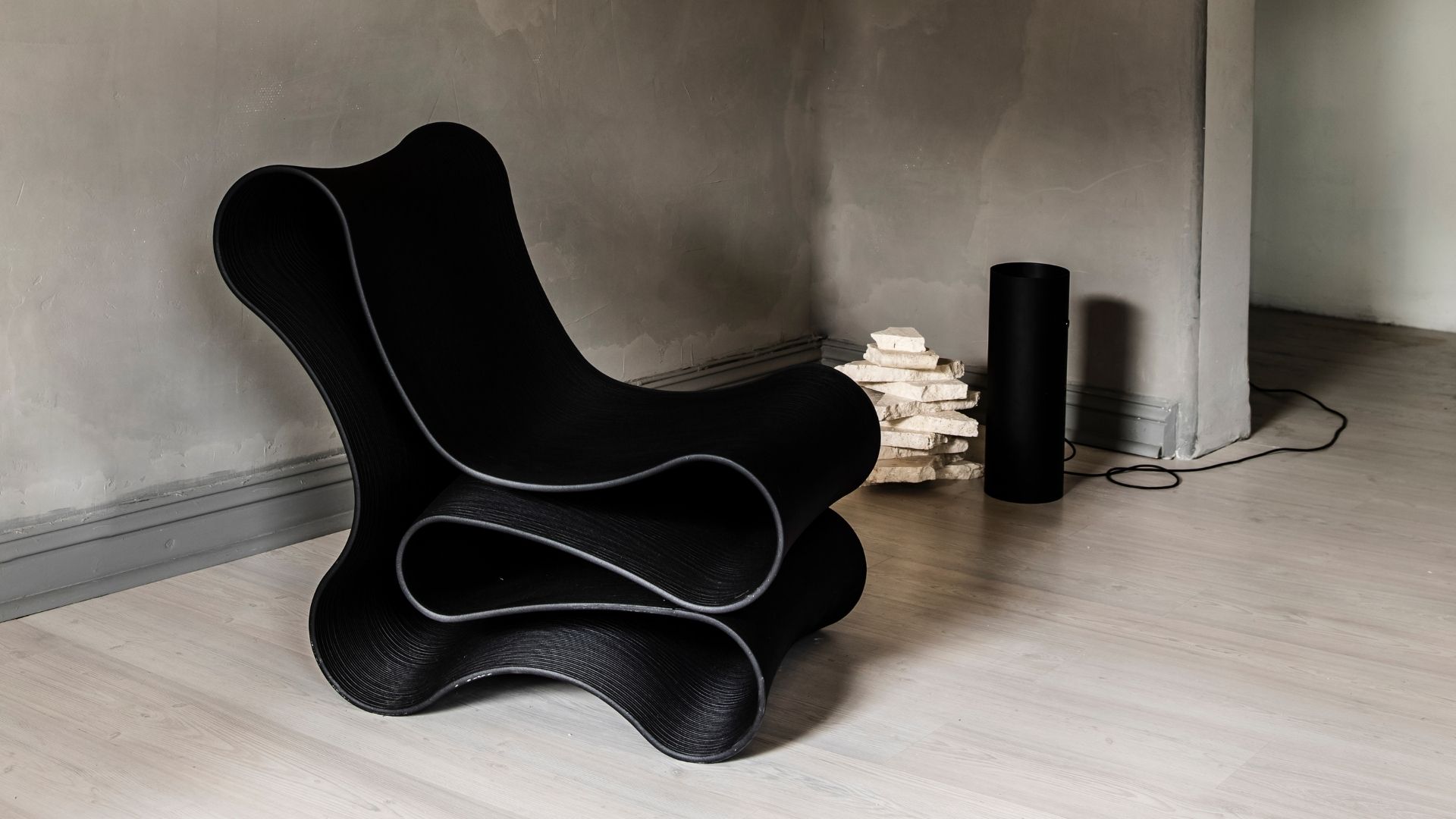 The Reform Lounge Chair is 3D-printed and made out of plastic waste and bio composite.
Merging art and technology into sustainable design pieces, Reform Lab uses state of the art technology, such as additive manufacturing to produce circular pieces of design furniture.
The Reform Lounge Chair by Swedish studio Reform Lab features elegant curves and sinuous forms that give it new character every time the light changes.
It makes for a dynamic aesthetic that is representative of the way it was produced.
Designed and manufactured with recyclable circularity in mind, the Reform Lounge Chair is made from a wood-based bio-composite, making it sustainable to produce, use and recycle.
"The moment we laid eyes on it we knew this was something entirely different from what we've seen or worked with before," she says.
"We decided to follow the chair wherever it brought us. However, to make the Reform chair proved to be quite difficult. It took almost a year of testing at Swedish research institute RISE, using state of the art 3D printing technology, before we had a functional sample we could sit on."
Eventually, with a little help from collaborators, Reform Lab was able to manufacture large quantities of the chair.
They include tech and robotics specialist ABB Sweden, which helped develop the biocomposite used to create the chair, and Sculptur, a Swedish company specialised in large-scale additive manufacturing and circular transition, to 3D print the final design.
A collaborative approach to reforming the design world
Reform Lab's goal is to open up a third disruptive way between traditional handwork and mass production using a global network of print-labs, which the Reform Lounge Chair encapsulates as an idea and a mission statement.
"Our Reform chair has placed us among world pioneers when it comes to circular high end furniture," says Måns Broman, CEO of Reform Lab.
"We demonstrate how cutting edge technology can make it possible to open a third and disruptive way toward circularity between traditional handwork and mass production and solve some of the problems the world is facing. We are revolutionising the interior design industry."