Furniture design
A one-of-a-kind soothing object that makes you take a walk down memory lane
Inspired by a pommel horse – À DADA by Teddy Moissant is a warm oak wood and leather stool that effortlessly blends into any aura.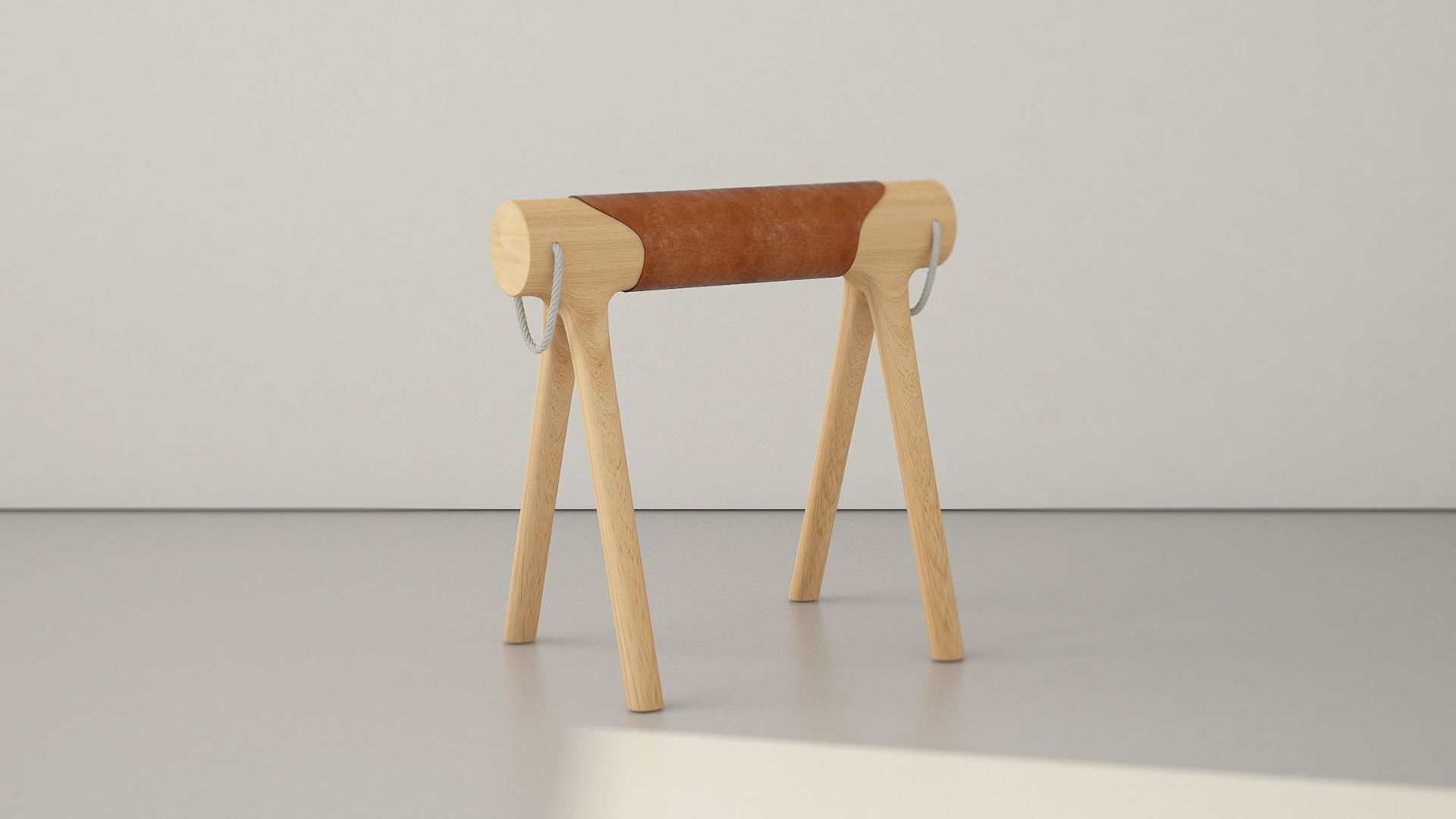 A designer of objects, furniture and lighting by passion, Strasbourg-based Teddy Moissant skillfully crafts 'À DADA' – an extraordinary warm oak wood and leather stool inspired by a pommel horse.
With most projects fabricated by craftsmen – this approach allows him to participate in the sustainable local crafts scene leading to a sharing of knowledge, skills and network development.
However, on the other hand, his self-produced beautiful products make him explore new fields utilizing avant-garde techniques as well as technologies.
"For me, beyond the object and the question of beauty – design is above all a human, social, cultural, ecological and economic adventure.
We all need to share knowledge and skills in order to produce the best and allow a product to have its own rich history" says Moissant.
Giving life to a rigid piece of furniture dedicated to sports and seamlessly integrating it into a more intimate universe – À DADA organically uses the codes and archetype of a pommel horse.
With a soothing Scandinavian aesthetic, made from warm oak wood and leather – it adapts to any kind of atmosphere and revives the memory of one's childhood.
Reminding one of the reins utilized to accompany the horse – its cords act as handles for transport.
The size of this conceptual and minimalistic object as well as its seating function is brilliantly refined by its shapes, allowing the user to take new postures.
"Sitting, straddling or leaning on a foot to tie shoes – the primary use of this stool is defined according to one's needs and desires and is designed to become the perfect interior companion" Moissant adds.