Design
REFRACTED FUTURES – Istituto Marangoni Milano Design Degree Show 2019
The worldwide acclaimed fashion school Istituto Marangoni chose Milan to open its first design school in 2014 supported by Giulio Cappellini as the brand ambassador of the institute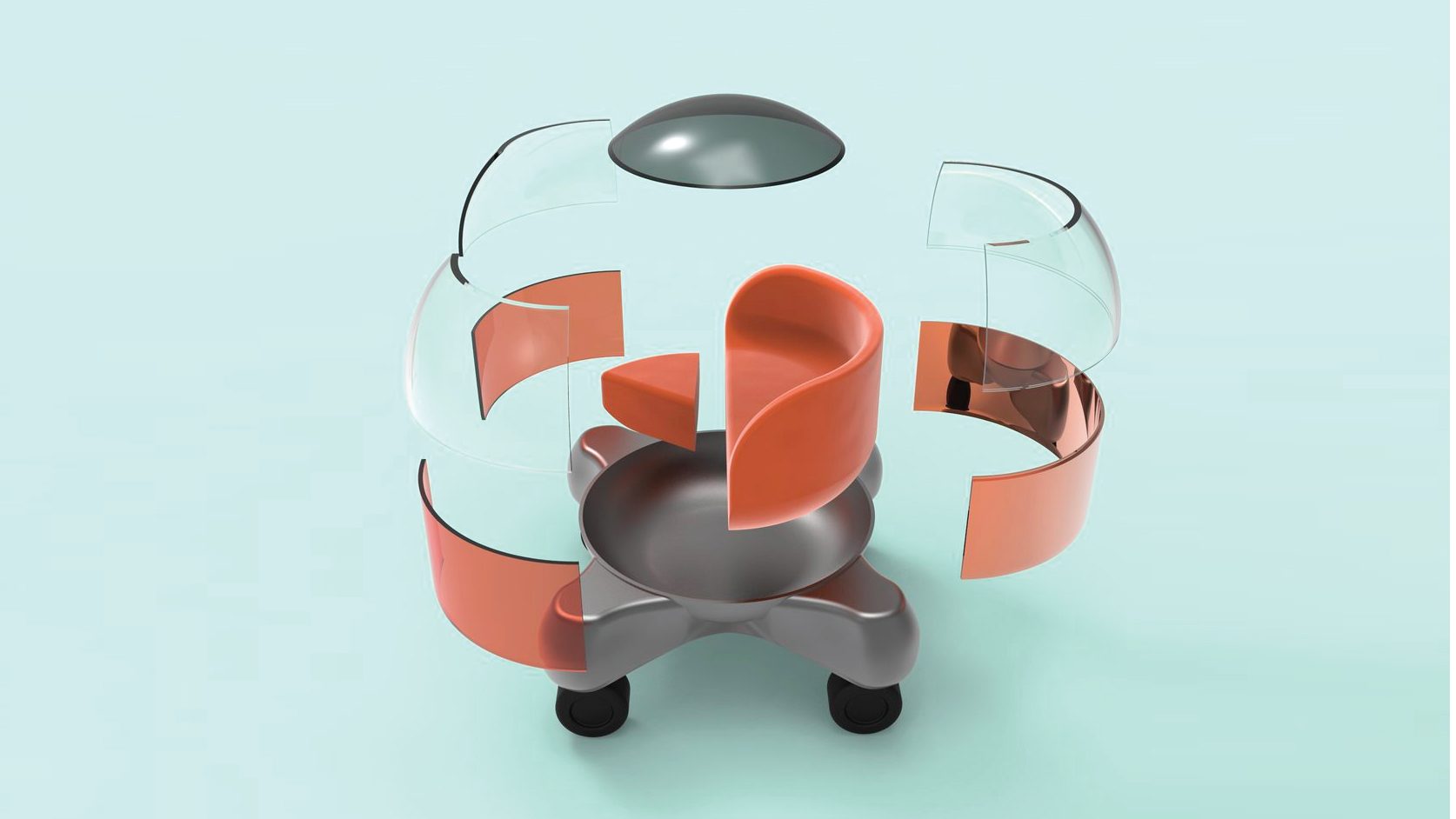 We attended the school's Design Degree Show – named Refracted Futures – and got intrigued by inspiring mobility solutions, apps & media created for the upcoming generation-Z and interior spaces for fashion brand foundations. Istituto Marangoni Milano Design welcomes Italian and international students to attend interior, product and visual design courses. The school offers both undergraduate and postgraduate programs, as well as short
Talking to Mark Anderson, Director Of Education at Istituto Marangoni Milano Design, we had the chance to grasp some precious life advice that he shared at the graduation ceremony. Finding the right path in the design sector is not an easy one, according to Mark there are 3 things we should always keep in mind to lead a successful career:
Passion – Listen to your passion and let it lead the way
Discipline – Creativity without discipline is useless, use it on top of a goal-oriented attitude
Learning – Never stop learning: be ready to un-learn what you know and re-learn it
The third year of activity of the school concludes with the exhibition REFRACTED FUTURES which we attended to discover the 9 works developed by students of Istituto Marangoni Milano Design from the academic year 2018/19.
We must nurture and support the envisioning potential of students' minds, free from commercial constraints and expressing the purest essence of an idea.
Let us walk you through this gallery of futuristic projects, poetic visions and intriguing ideas
Make sure to visit the exhibition between the 28th of June and the 20th of July 2019 at Istituto Marangoni Milano Design in Via Cerva, 24, Milano.
Refracted Futures – projects
WADUHe by Gao Kaiyuan – Product Design
A proper work-life balance is craved by new generations while many people still struggle to reach it. WADUHe helps to make the most out of unused traveling time and responds to the nomadic-working trend with automated mobility, creating a fully-equipped moving office to ensure maximum productivity while moving.
Pintu by Pei Haonan – Product Design
An experimental take using self-driving technology to foster the fascinating concept of "shared individuality": Pintu enables cars to attach to one another and travel together, enjoining a shared experience while preserving personal space.
ClaustroPod by Sandra Turina – Product Design
10% of the world's population is affected by claustrophobia: student Sandra Turina decided to address the issue creating a vehicle that reduces at max the space constraint and its negative effect on users.
The large 360° glass structure ensures a wide and open view outside of the car while the colors of the interiors are chosen to convey peace and quietness.
theVice by Lucrezia Velatta – Visual Design
Digital natives are born with technology in their hands, placing them one step ahead of older generations but resulting highly exposed to the threats posed by social media dynamics and the "sharing-addiction".
TheVice is an app designed to reduce the negative effects of "over confrontation" by creating an altered online identity, an actual avatar to limit one's exposure on the web and its dangerous effects.
Hate Week by Rachele Guarini – Visual Design
An initiative to raise awareness on cyberbullying, influenced by George Orwell's 1984, developed around an algorithm which identifies offensive tweets and reports them in colour red. One week to drive the attention on hate and its manifestation through the web, hoping to reduce such behaviours for the best of the iGeneration.
Alize in Wonderland by Su Zhiheng – Visual Design
A controversial approach transforms the most traditional media, a book, and one of the greatest classics, Alice in Wonderland, in a modern visual reinterpretation tailored for generation Z. Characters and scenarios are re-created through new texts and graphics.
404_error by Renatta Cervantes – Interior Design
City buildings melt and acquire new forms: mirrored bubble shapes inside what seems like an abandoned warehouse where plants wildly take over walls and industrial structures. Renatta Cervantes designed this space to be the Balenciaga Foundation, interpreting the brand's creative director style and approach.
Alive by Sofia Strafinger – Interior Design
Immersive installations, interactive features, and clean light-colored space are the elements shaping the temporary exhibition Alive by Valentino Foundation. Visitors are absorbed by the unique place, dragged into a world of astonishment and wonder, experiencing modern art's finesse as a whole.
Free To Shout by Anna Frison – Interior Design
Free To Shout is also an interpretation of Valentino Foundation, this time focused on social causes and the brand's involvement in them. Developed on multiple floors, the project narrates the role of women in society and its ever changing nature due to the restless changes of communities in modern times.