Architecture
Research and Business in architecture – Martha Thorne and Laura Clèries
We invited MuDD Architects to write a series of articles on the fascinating themes of research and business in architecture to discover how the two intertwine and relate to one another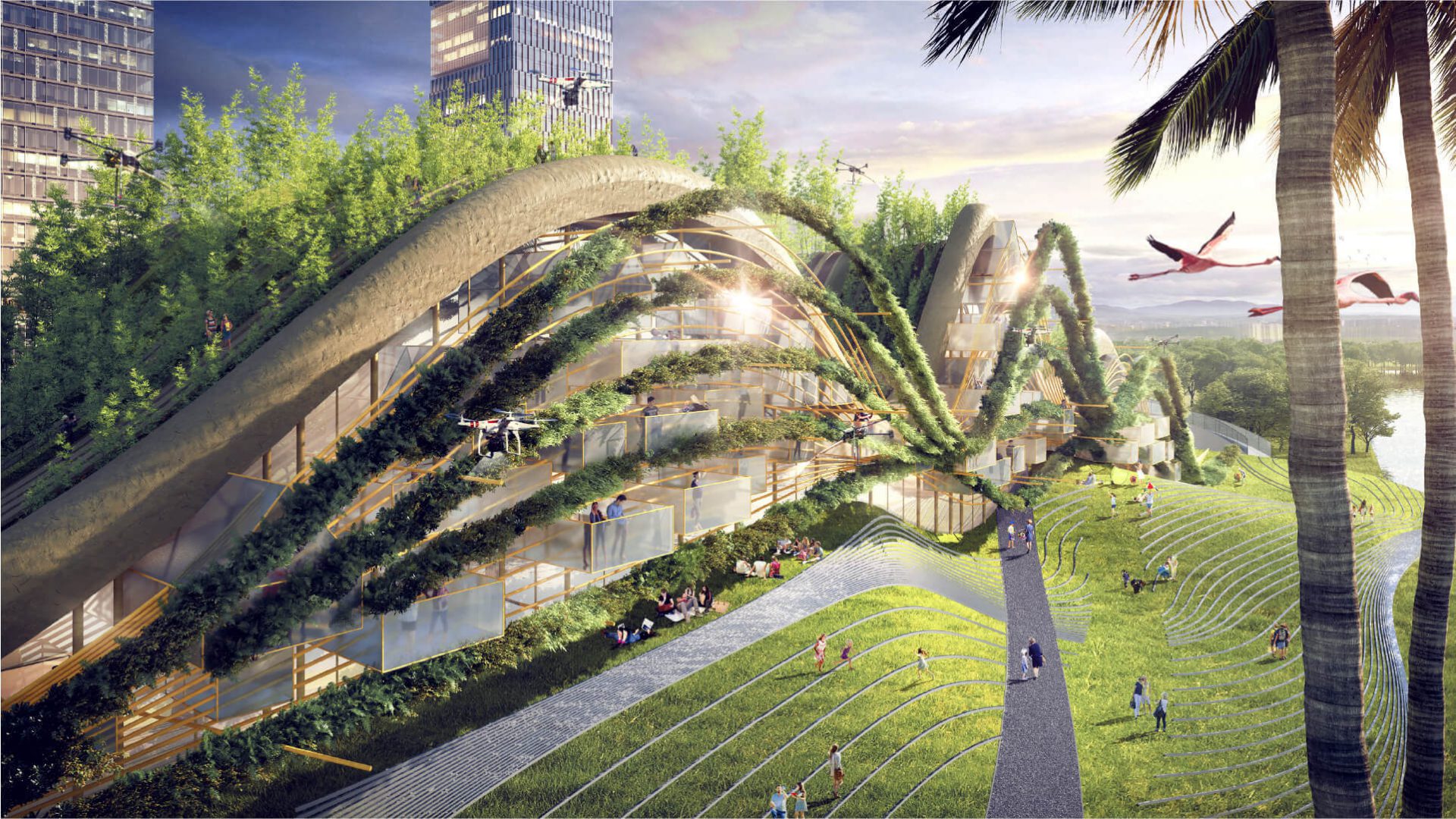 We embraced the challenge by selecting two fascinating professionals and visionaries that are working relentlessly and meticulously to make two Spanish academic institutions unique in the sustainable Architecture and Design world scene. We had the pleasure to interview Martha Thorne, Dean of the IE school of architecture Madrid and Segovia, and Laura Clèries, head of research at Elisava Barcelona. 
Two incredibly rich interviews about what it means to run a successful business without it being necessarily about the amount of money one earns, but rather which height one is achieving on a human level. Thoughts and life philosophy that seem to be particularly relevant within the Doughnut Economics, a framework proposed by British economist Kate Raworth for the 21st century, and recently adopted by the Netherlands for their post covid cities.
We've talked about how much we need politicians to stop claiming all concrete buildings covered with trees are sustainable. Or about how in just 3 years a student can transform pineapple fibres into a commercial sustainable material that can be used by high-end brands, such as Burberry and Stella Mc Cartney, and more importantly, improve the life of 1000 farmers and their families by being part of the production chain.
Both Martha and Laura offered us a huge dose of generosity, optimism, and honesty in their interviews, that we share with you so you can read them to inspire your paths as architects or designers. We do believe their thoughts and strategies for the future could very well save our world. 
We started the conversation with Martha Thorne on the 1st of May 2020 when most people would have refused an interview as its bank holidays in Europe. At the question, if architecture schools should be teaching business, Martha did not reply directly.
So, I continued to ask another stronger question which is should architects do business or is architecture perched in a higher sphere so that the commercial aspects of the project should not touch them. To this Martha recalled the historical opinion of the American Institute of Architects.
Martha Thorne:
"There has been a traditional stereotype in architecture, even more than industrial design, that architects shouldn't talk about business. In the early 1970s, the American Institute of Architects even forbid Architects to become real estate developers or to advertise their services. There was a certain demonizing of business. Architecture was seen at that time as being above discussions about money.
However, I would like to dispute this old idea and talk about my own Institution. I often say that IE School of Architecture and Design, which is 12 years old, is the daughter of IE Business School, which was founded about 40 years ago.
One of our core values throughout the institution is the entrepreneurial spirit. This doesn't necessarily have to do with money. It has little to do with profit or KPI's and all the things in the daily vocabulary of business schools (laughter). 
Rather, the entrepreneurial spirit is about observing and understanding the context in which you are working. It is about questioning the way of working within that context and critically assessing the standard way of doing things to find new ideas and new opportunities.
It can involve taking risks to innovate and improve. Of course, part of the context in which we operate is the economic or the business context. Denying this or not understanding this would put us at a disadvantage."
[ Curious to know more about Martha and her work? Don't miss "The Nobel Prize of Architecture" – Interview with Martha Thorne, Executive Director of the Pritzker Architecture Prize ]
Another interesting area has to do with research versus business. We often see these two fields as totally separate.  But we should not forget certain examples from history when research and business were very closely aligned.
MIT, for example, was not initially an academic institution. It was first founded as a research institute for industry. And one of the big sources of funding for MIT research were military-related companies." 
Today, it is not always easy to secure funding from government agencies, foundations, or other sources. So it is logical to look for synergies and form alliances with industry and companies. However, in this regard, we talked about how schools and universities need to always dig deeper to understand where the money is coming from come and the goals of the entity paying for the research. 
Martha Thorne:
"The crucial challenge is preserving academic freedom and not just accepting the business parameters."
There are many synergies with business and ways that both can benefit from joint research. At IE, she explains, that they undertake applied research that can make the best use of their resources by collaborating and sharing people and installations with companies.
Similarly, they have a program that is called IE Rockets which proposes partnerships and helps launch startups in the education field that are at an initial stage.
Going back to what Martha says very clearly, academia, when working with the industry must always have a critical mindset to make sure that the source of the funding, the goals of the company, especially in terms of its responsibilities to society, the environment, and its community, are in line with the goals of the academic institution. 
These discussions led us to talk about how IE adapted very quickly to the pandemic situation and how they could thrive on the 10 years' experience of online learning. However, Martha reminded us that what people want above all is choice. People find themselves in different situations with different needs. For this reason, the IE team is experimenting with technology, developing pedagogical methods, and gathering a manual of best practices to offer the best quality learning whether from home, on-campus, or a hybrid of both.
IE students of architecture and design are encouraged to dream big, but keep their feet on the ground. They aim to tackle projects that are very real and their proposed solutions could be applied in a near future. For example, while the AA of London may be looking at how to build on Mars, IE students would be putting in place strategies to convert old shopping centers into new urban realities.
Finally, Martha mentioned some of the practices that she admires that are able to bring together social goals along with good business. She mentioned those that are working towards more sustainable, responsible futures by the very management of their companies.
She evoked Michael Green in Vancouver with a partnership with Katerra which works actively towards the use of sustainable timber in high rise. We talked as well about Michael Murphy in Boston who manages to keep 25% of their profit for pro bono work.
We concluded the interview with the good news that we will continue our discussions on sustainability and its many layers at the Hay Festival Segovia where she very generously invited MuDD to talk about our latest projects and research on large scale urban vertical gardens being the envelope of the building as opposed to growing them on concrete walls.
We also talked to Laura Clèries, a chemist, designer, head of research at Elisava Barcelona, and director of the Elisava Master 'Design through new materials'. She has been working for brands like Zara Home to predict trends. She has shared with us her particular vision in a very precise way, about how design at the end of the day is here to improve societies and the strength of its role in terms of cultural identity. To borrow her own words "When we say cultural, we say Emotional." 
Here is the interview, and we hope you will enjoy it as much as we did.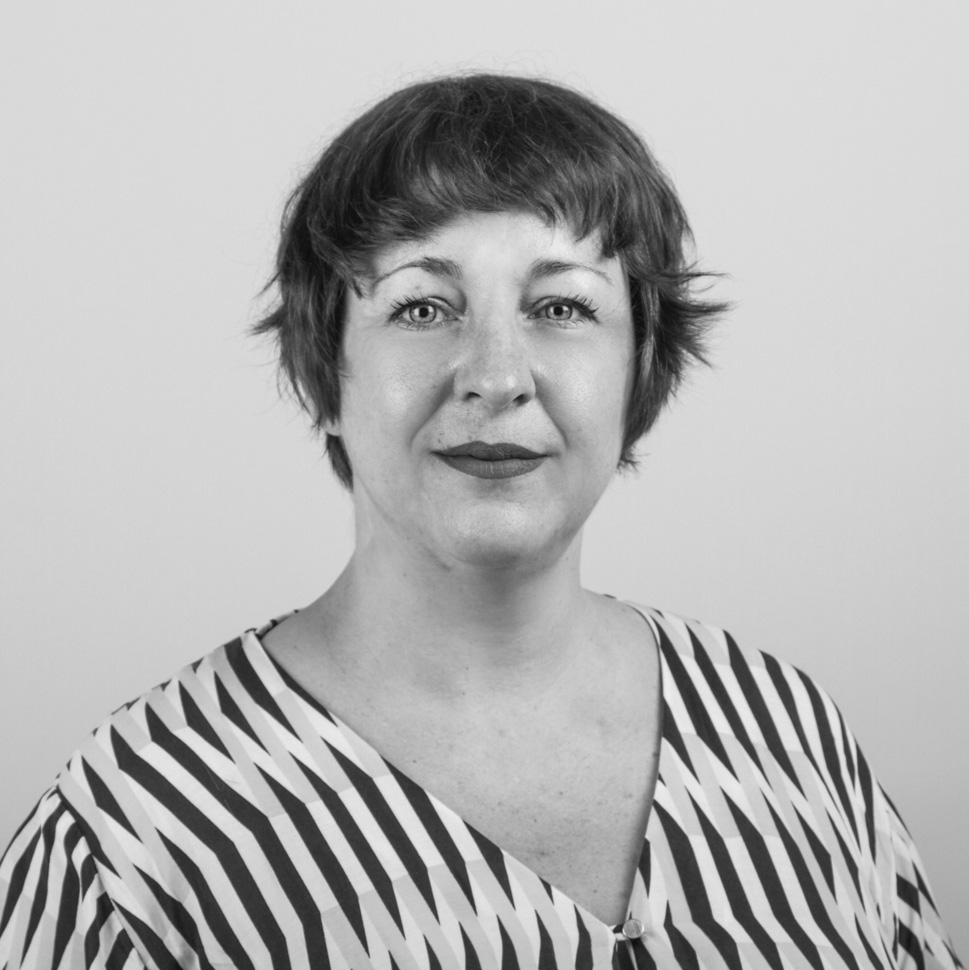 Do you feel safer developing research within an academic context as opposed to developing innovation in the RD department of some companies?
Laura Clèries:
"Within an academic context we are not constrained by initial economic constraints or technical constraints so it is a very open free creative-driven innovation. Talent and innovation focused on creativity. Firms are more constrained in terms of teams. They are constrained from the beginning and getting an economic output or a normative output. So, we start with a very fresh perspective. An academic should be a driver for innovation."
Will some of your students be redirected by you and linked with industries?
Laura Clèries:
"First, we look at how to pursue patents or intellectual properties and then scale it up to an industry context. Either they have a business angel or the RD department of a company that wants to buy this intellectual property does to scale it into their production.
There are always options and the master is just at the beginning. We are trying to provide the platform and networks of possible investors and industry that would connect the students' projects."
Can you explain a bit about the patents in which cases it's relevant?
Laura Clèries:
"Patent is a measure and a validation of a material or a product. A patent is a measure of innovation excellence, or of academic excellence. And this is what we are aiming at the research level. At the business level, it is a market opportunity. It could be exploiting this patent depending on the conditions. On one hand, we support patents as it is our excellence validation duty. But we understand as well that certain things need to be open.
I give you an example. through our European funding, we are disclosing all the recipes of our materials formulations. But some students could not reveal the recipe as they were working on a patent. So, depending on what and who it is for you can share or not. Innovation could go in the direction of a patent or an educating society.
Mentioning research is research that students can apply to their master project. So, in this sense at the end of the master, they have a paper and a new material at the same time. So that really gives scientific validation to the material they are developing. We have a new accredited material but at the same time with a scientific background.
It's not only creating nice-looking materials but also how that can be directly used in industries. But I need to precise that not all of them go and work for the industry, some of the research serves society and culture. 30 % Cultural, Social 30%, Industry 40%"
How do you lead them towards one direction or the other?
Laura Clèries:
"We are helping the students to understand the market needs and trends and help them formulate what is the message they want to give. Both industry needs and consumers' lifestyles, helping ones and the others, we need to be in the middle."
Which kind of companies are they going to work to?
Laura Clèries:
"It can be a company with a material R&D department. It can be a multi-disciplinary design studio. But as well it can be a branding company, and how to generate new narratives through new materials. And then the industry itself, packaging is a big one but as well the automotive business especially for hygiene in shared cars and then domestic for example furniture.
And of course, fashion and accessories. We see now that the brands are launching some recycled versions of their products. Sustainability is the material and the system and service around it. Where does the product come from its life cycle etc."
Which other academic labs would you like to team up with or you are already teaming up with?
Laura Clèries:
"Polimy material science lab. The University of Ghent in Belgium the colour bio lab. It is an art school developing a new bio-ink out of bacteria, Maria Motto is collaborating with us. We feel this is a good way to work and to do a successful transformation. Going back to polimy it is the idea of thinkery experimenting with materials
I like very much the approach from Chem arts (chemistry and art). They're working with cellulose and they also have a multidisciplinary perspective. Waag society I think it's the same kind of approach in the Netherlands, and many others. Modern metal, Susanne Lee was a pioneer in bio culture bacterial cellulose and now she has this company called modern medals. Another example of how from research you can turn things into a company.
We also collaborate with Pinatex, do you know them? Non-woven textiles out of pineapple fibres manufacturers. The farmers are part of the company so there is as well a social or societal aspect to it. Sustainable materials with natural finishings, they work for Burberry, Stella mc Cartney etc, and this project started from research.
Carmen Hijosa, she did her Ph.D. with Javier Pena the director of Elisava some years ago, her Ph.D. was the early stage of Pinatex. Academy doesn't mean that it needs to be left in the drawer it can go out into business. We're not doing only theoretical research, we are doing applied research.
When we say cultural, we say also emotional. We look at trends, we are researching trends, There are maybe 3 big drivers: culture, emotional, and societal drivers. We see now the social solidarity drivers with doing co-driving, co-living, etc."
Do universities do business? And should them?
Laura Clèries:
"There's a fine line between training and working. Universities should be cautious of not trespassing this line. It is not our aim to work but it is our aim to train. In the context that can be the future one. There are also different types of students. Some want to be free and some others like to have a frame, not all students are the same for their future professional life.
We do want to help the industry to be more research-based. Industries as well are remarkably diverse; some companies really understand the value of research some do not understand it. But as well at the governmental level, it would be great that the government makes a claim to put money for research within companies.
We need to educate some of the industry mindset so that we can really bring innovation later and how to explain and demonstrate the value of research for the companies."
What do you think about new high-rises covered with vertical gardens but built in concrete?
Laura Clèries:
"In the same way that in the fashion market there has been some brainwashing, it might have happened for architecture projects. There should be some data associated with the project it should be a transparent, lifecycle analysis of the project.
Evidence-based and sense-making. I think we have lost the idea of sense-making. If there is a sustainable local material to be used why do you build in concrete?
So, we are not imposing or colonizing spaces, but we are in symbiosis with the context and that's sense-making of the project. Same with the fashion industry and we should all be careful about how to read labels and the source, the validating institution behind a sustainable label.
For innovation to happen it should be 30% of what we are used to."
Finally, we've talked about the work we do at MuDD that aims to build robust constructions but in a light way, with light equipment and local materials. 3D knitted formwork, and drones that spray mortars onto it. Laura gives us her full support. 
"I'm a huge defender of spray and knitted technique. 3D knitting has enormous advantages including lightness." She evoked John Thackara and his book 'In the Bubble'. Fibers are threads can have a specific active behaviour you can domesticate the materials like the shape memory polymers changing in shape depending on certain heat stimuli."
In previous projects, Laura with just a few words has helped us immensely by choosing the right material to spray and more importantly in which cultural context. We can't wait for our next discussion or why not construction with her.