Technology
Revi is a pill-shaped speaker that doubles as a portable webcam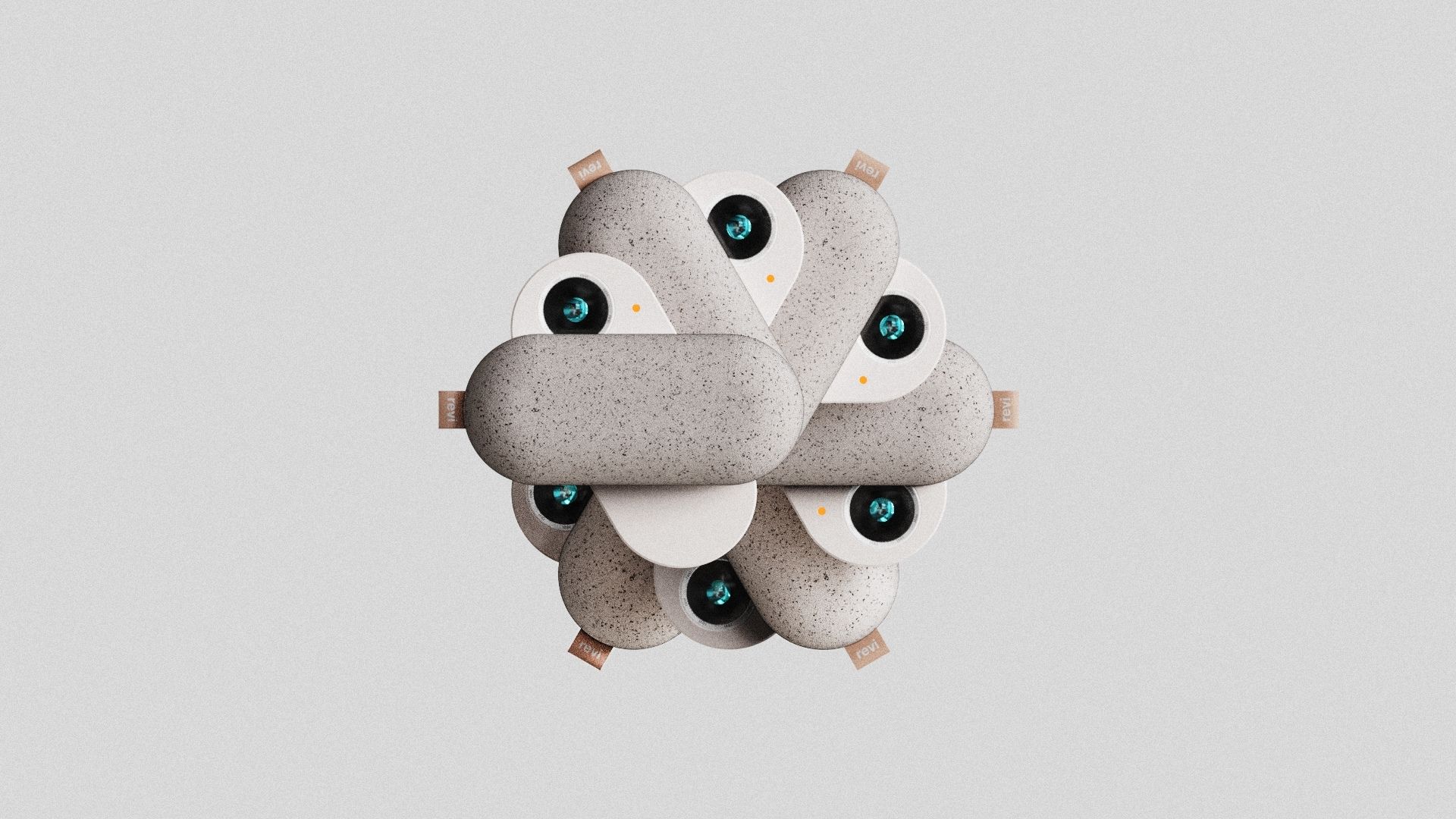 The Revi device conceals its webcam function behind a stylish and compact sound system.
The camera body, as designed, can be placed on a desk or mounted on top of a monitor or laptop screen like a normal webcam.
Thanks to its rotating mechanism, the camera lens will be positioned higher than the laptop's built-in camera.
The Revi webcam uses a fairly simple material palette with a polycarbonate body and a speaker wrapped in a mesh cloth.
When Revi is not being used as a camera, it can be rotated back to its closed state and used as a speaker to enjoy every other moment.
It uses a combination of noise cancellation and Google Assistant, making it capable of blasting out good sound whilst letting you talk to a colleague or family member.
"Having a sound system and a camera-microphone combo lets the users work seamlessly," says designer Pelin Özbalcı.
"Revi alerts the user when there's a meeting and waits for the user to place it on top of their laptop. No more panicking to pause that 80s disco music of yours to enter a meeting, Revi is built for you!"
Webcams, the revival
Working from home has seen the purchase of webcams rise, becoming a necessity in domestic environments that double as offices for many of us.
We don't know the exact technical specs for the Revi webcam but we imagine it's better than those embedded in our laptops and desktops.
That's the main draw of purchasing a separate gadget, especially one that's multifunctional like this.
The Revi concept makes a device we might rarely use serve a double purpose so we can make the most of it when it's not being used as a webcam.