Mobility design
Stadtfuchs Bikes are designed for the urban lifestyle – Interview with Sebastian Meinecke
A tech-based & economically sustainable approach combined with clean aesthetic shapes: this bike is created around the life of an urban commuter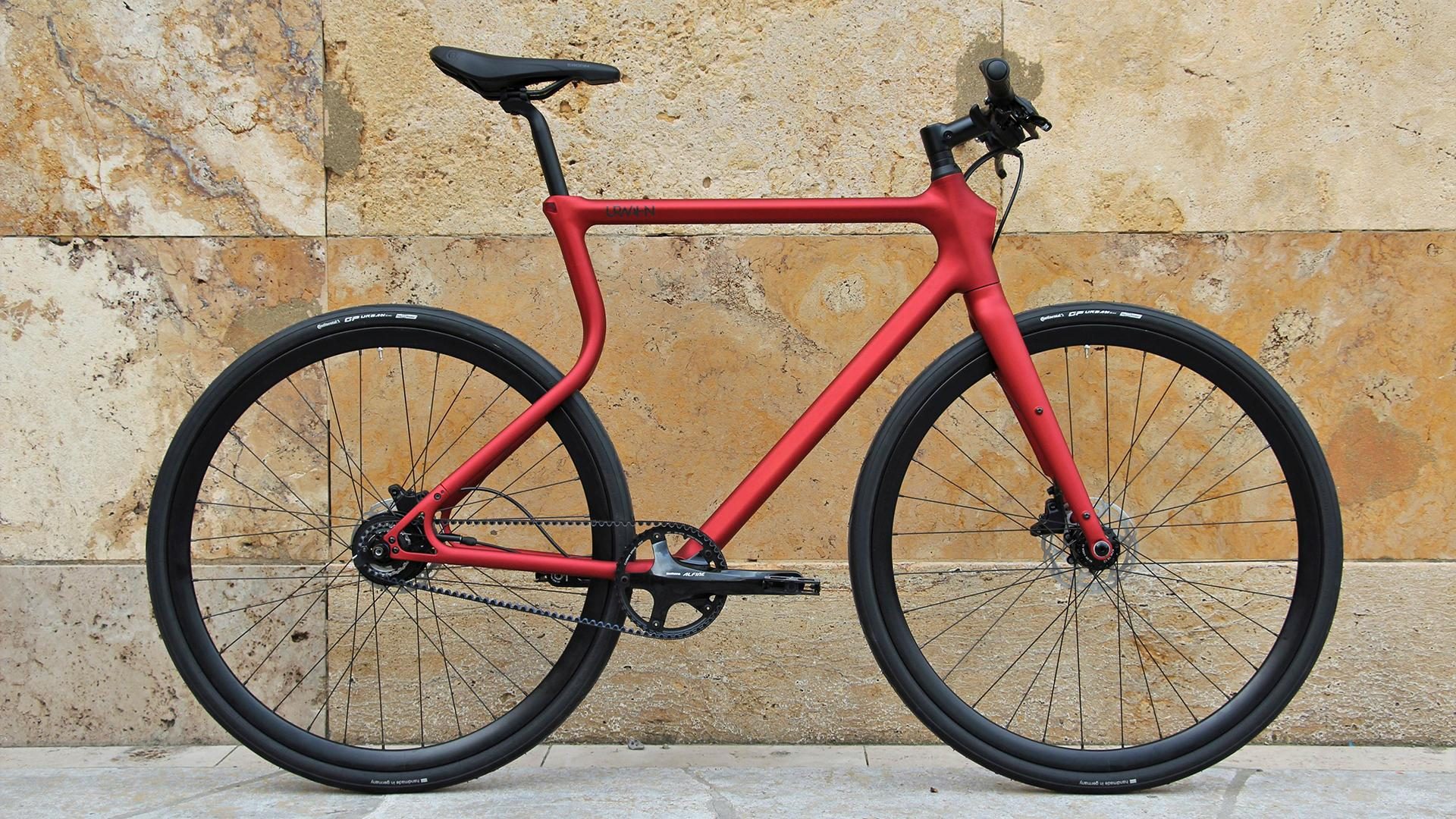 On a mission to bring the concept of bicycles to a whole new level, German company Urwahn introduced a set of innovative elements in the design of Stadtfuchs Bikes.
A tech-based & economically sustainable approach combined with clean aesthetic shapes: this bike is created around the life of an urban commuter, providing the "athletes" with an integrated LED lights, a GPS tracking system (to trace the bike back in case of theft) and a light steel frame incorporating an elastic rear suspension for maximum comfort when riding on bumpy grounds.
The clean and essential design of the bike represents the future-oriented mindset of Urwahn Engineering and its clients.
As 1 of the 10 winners of the contest ExpoWanted organised by DesignWanted for Milan Design Week 19, we had a chance to interview the Founder & CEO of Urwahn Engineering, Sebastian Meinecke, to learn more about the fusion of advanced technologies and sophisticated in the Stadtfuchs bikes. 
Tell us about Stadtfuchs Bikes and what makes it unique?
Sebastian Meinecke:
"Driven by the idea of taking mobility to a new level, we want to mobilize people in urban space with smart, fair and tailor-made Urwahn Bikes. In doing so, we merge advanced technologies with sophisticated design, which leads to a unique organic frame shape with high recognition value and a multitude of integrated technical refinements. The frame itself with its composition of first-class tempered steel and elastic rear suspension provides a completely new and comfortable riding experience. 
Further highlights are the LED light and GPS system integrated into the steel frame, which guarantees the user additional safety and theft protection in road traffic and makes the hearts of all tech enthusiasts beat faster. In product development, we always focus on the user and consistently analyze his everyday usage scenarios to ensure frustration-free and intuitive product use. That's why our Urwahn Bikes not only prove to be the perfect companion for exploring the urban landscape."
How was your experience with ExpoWanted?
Sebastian Meinecke:
"The Urwahn team has been following DesignWanted since its beginning, getting inspiration from the exciting blog posts with new and groundbreaking designs. The select readership is always on the lookout for qualitative and innovative products.
The high-quality appearance is very much in line with our product. As a newcomer, we are very happy that we had the chance to be awarded and to be exhibited at the Milan Design Week."
How does Stadtfuchs Bikes respond to current design trends?
Sebastian Meinecke:
"Today's industrial society is clearly characterized by increased environmental awareness. In Germany alone, environmental protection plays an important role for 91% of the population. Every Urwahn Bike is manufactured of a fair, transparent and sustainable value chain. We only cooperate with selected industrial and cooperation partners who, like us, have committed themselves to quality products and process-optimized production techniques.
In addition, our innovative steel frame is developed and produced holistically in Germany, as we are very concerned about regional roots and fair conditions for all players involved in development and production. We therefore deliberately avoid long supply chains that pollute the environment.
In addition to the emerging ecological trend, society's pursuit of status symbols can be identified as an opportunity for Urwahn. Especially in metropolitan areas, the bicycle is not only regarded as a means of transport, but is also a fashion and lifestyle accessory that expresses the style and lifestyle of the user in colour and form.
Therefore, a lot of importance is attached to the final design during development. A puristic appearance should not only attract attention. The fact of riding a sustainable bicycle should also lead to self-confirmation in the future."
What was the hardest part of the development of Stadtfuchs Bikes?
Sebastian Meinecke:
"The clearly most difficult part of the development was the frame, which has been repeatedly refined in 5 product generations. During development, the phase-oriented process model of Integrated Design Engineering was used. Our goal was to develop a framework that was user-friendly for people as users (human-centred) and efficiently geared to the holistic product life cycle with a high degree of sustainability and cost-effectiveness. 
From fundamental product requirements, usage scenarios, action and operating sequences to the creation of design and functional models to the Stadtfuchs of the 5th prototype generation, product development only took time, but also sweat and tears.
In particular, the design, construction and simulation of the elastic rear suspension and the stability of this frame geometry was an ambitious undertaking. Contrary to the conventional view of the bicycle market, we were able to prove the stability with the certification according to DIN ISO standards."
What is the next step for Stadtfuchs Bikes?
Sebastian Meinecke:
"Since we have started the production of our Stadtfuchs with the beginning of the bicycle season, we are currently actively building relationships with selected sales agents in strategically sensible cities in order to increase the sales of our Stadtfuchs. We work together with design- and technology-savvy bike shops as well as concept stores in Germany and international metropolises.
In the coming years, e-mobility and micro-mobility, in particular, will have an impact on the bicycle industry. As a result, new variations and innovations will constantly emerge that have their origins in the automotive or other sectors. As lateral thinkers, we want to make a contribution to urban mobility and mix up the market with many other innovations."
In your opinion, in which directions are heading the biking and mobility sectors?
Sebastian Meinecke:
"The bicycle has accompanied us for over two centuries as a daily companion and shows us almost no limits when discovering our urban landscape. Where an automobile fails due to its size, it is easy to explore by bicycle. Although the industry is developing rapidly in the age of digitization, the bicycle will still be a loyal vehicle at our side in ten years' time.
During this time, e-mobility and micro-mobility will have a major impact on the bicycle industry. As a result, new variations and innovations will constantly emerge that have their origins in the automotive sector. Taking urbanization and modernization into account, it will be the city, urban and cargo/load bikes that will emerge in particular.
As a designer and visionary of Urwahn, I would like to mobilize people in urban space with my team of creative and unconventional thinkers with smart, fair and tailor-made solutions."