Technology
Seven exoskeletons bringing the world closer to superhuman powers
From full-body braces to high-tech armour, these industrial exoskeletons are helping to reinforce strength and speed up rehabilitation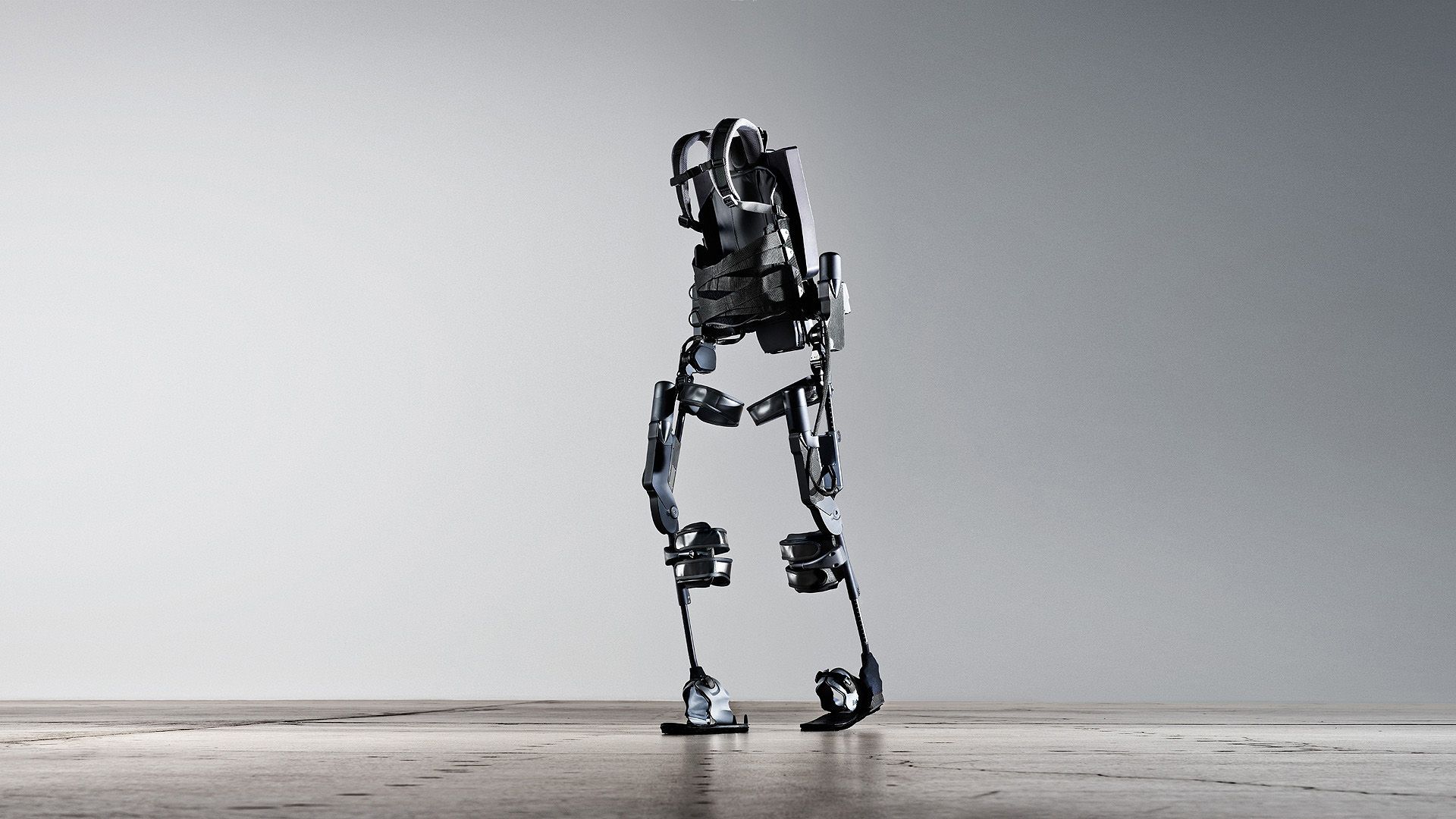 The idea that we might one day be able to put on high-tech armour that gives us super strength doesn't seem so far-fetched anymore. Such technology, more specifically called an exoskeleton, is being increasingly worn in real life all around the world.
An exoskeleton is an external device that supports, covers and protects its user as they go about their day. Powered by a system of electric motors, the frame gives limbs extra movement, strength and endurance.
It's a technology employed in situations such as supporting back-breaking work or enhancing the biological capabilities of someone with an injury or disability. Thanks to developments in sensors, power supplies, batteries, and other technologies, it's also an area that's advancing quickly. 
In 2018 more than 7,000 units were sold in manufacturing according to ABI Research, according to another study, by 2030 exoskeleton suits could become a $6 billion industry, and just the other week, scientists said that an exoskeleton akin to the iconic Iron Man armour could soon be available around the world.
That's a long way since 1965 when the first exoskeleton was produced for military use. Called the Hardiman, it was a hydraulic and electrical bodysuit, too heavy and bulky to be of any use.
Today, scientists and designers are shifting the concept of advanced exoskeletons from science fiction to reality, helping people in various sectors to perform physically challenging tasks and overcome obstacles.
Here's a look at just a few of them, followed by a few concepts to help imagine what the future of exoskeletons might look like.
1. Chairless Chair by Noonee
First up is the Chairless Chair, a flexible wearable sitting support designed to reduce the physical stress of employees by promoting good posture. The device attaches to the leg and uses a shock absorber element that locks into a bent position when the user does so. The lock is released when the user extends their legs, adjusting appropriately as they walk.
Designed by Sapetti Design Studio for Swiss company Noonee, the purpose of the Chairless Chair is to ultimately help employees be more efficient by overcoming any limitations injuries as a result of work.
2. MATE exoskeleton by ÖSSUR, IBI and Comau
The Mate exoskeleton is the result of combined efforts between Icelanding non-invasive orthopaedic company ÖSSUR, the Italian BioRobotics Institute and automation company, Comau. It's a lightweight device (thanks to the carbon fiber structure) designed for the upper body which centers around a built-in torque generator that creates a chain of passive degrees to assist the body as it moves.
The brace-like gadget secures around the waste, spine and shoulders to limit tension in the upper body. Meanwhile, an assistance level can be easily set to quickly adapt to the ongoing activity with a need to remove the device, and it does all this without batteries, motors, or other failure-prone devices. 
3. E-Knee by Chao Wang
Designed by Chao Wang and his team, E-Knee is a unique pad that offers both real-time and custom size support during different sports and physical exercises. With an obvious focus on the knee, the chargeable sleeve relieves pain or pressure as a result of injury or disease and has 35-hour battery life. 
It works by utilising built-in motion sensors that detect different motion states and reflect the data using gyroscopes to a central ARM chip all of which is contained inside a control box. This data is then processed and used to send commands of adjustment via the pressurization of 5 airbags that protect the kneecap, surrounding cartilage and ligaments. When the brace needs to be washed, its control box can simply be pulled off.
[ Interested in other sci-fi-like wearable tech devices? Check out the six brain-connected tech products ]
4. EksoNR by Esko Bionics
Another key application for exoskeletons beyond injury prevention is rehabilitation. That's where devices like the EksoNR come in, a full-body brace for use with patients that need assistance with movement. Designed primarily to help people recovering from a stroke, the device recreates the natural movement of the legs and helps patients re-learn how to walk, sit, and do all the things they used to do.
Covering the entire body it combines sensors and software that monitor and regulate leg movement to minimize compensatory gait patterns, with motor support for various impairments across the body as a result of an acquired brain injury (ABI). Last year it was reported to be the first exoskeleton device of its kind to receive FDA clearance for rehabilitation use with such injuries.
5. Active Exoskeleton Concept by Sapetti
Experimenting with potential production methods, Switzerland-based design consultancy Sapetti has imagined an active exoskeleton concept. The design, which comprises a trim upper-body brace that supports the spine and neck whilst offering movement in the arms, achieves its ergonomic shape and complex internal parts with the use of 3Dprinting.
6. GEMS Wearable Robot by Sungchan Ko
The next concept is by Samsung Electronics, which unveiled its wearable robot at CES a couple of years ago. Since then it has been certified for its safety requirements by the Korea Institute for Robot Industry Advancement and has been remarketed as an exercise device.
It's a waist and leg device that offers both walking assistance (delivering torque to the hip joints) and the option of resistance. Still in concept stages, Samsung has also created ankle and knee versions of the device.
7. Empower Exoskeleton by Liz Li
Designed for people with Parkinson's the Empower exoskeleton concept uses powerful motors to assist with movement in the upper body. It works by enhancing the dominant arm to encourage exercising and reduce the probability of long-term inactivity, which can lead to other diseases.
California-based designer Liz Li has gone for a clean, almost Apple-like aesthetic with streamlined parts that attach to a lightweight vest. It also features a smart fingerprint lock and ring lights in every joint so that the user can easily monitor the life left in the device. 
[ Curious to know about other ways design and technology are supporting healthy habits? Don't miss Nike's hands-free GO FlyEase sneaker ]